Click here to get this post in PDF
Say yes or shake your head in silent agreement if this has ever happened to you: you have a brilliant idea, feel passionate about it, a small voice highlights a little problem, problems appear bigger and real, brilliant idea disappears.
Now back to the initial brilliant idea. Something intervened even before the idea gathered momentum. A series of reactions in the brain were triggered by your idea that acted as a stressful stimulus. This emotion develops due to a perceived threat and this perception of danger results in a change in brain or organ function. It's called fear. You can face and overcome the potential challenge or run away from it. This concept is generally known as a fight or flight response.
The interesting thing about fear or being afraid is that you can train yourself to control it, understand how to handle it and minimize the influence it has on your final decision-making process. How? Identify then face some of the difficulties that are holding you back. To acknowledge that they exist then understand how to handle them will prove both liberating and necessary.
Low self-esteem means you doubt yourself even before the challenges materialize. This sounds strange now you've read it but it's true. There may be religious factors that impact why someone sees his/her self in a particular way. It may be due to culture, poverty, race, sexual orientation, gender or a plethora of reasons. We are all impacted by how we were raised and our life experiences, therefore, exposure to a more life-affirming perspective on these experiences can make all the difference.
Previous failures can also affect our unwillingness to engage in new opportunities. I worked with a client a few years back that went bankrupt in his fishery business. Opened a restaurant and that went bust within months. He worked for a popular UK supermarket for three years but refused to open another business because he believed he could only fail – again. We worked on intervention in that negative thought pattern by reframing his prior 'failures' as training exercises for his next successful venture based on his passion. He is now a very successful artist with shows all over Europe.
The above testimony brings me to another expression of fear that prevents people from making progress: Self-limiting beliefs. We act in accordance with what we believe. When the subconscious mind registers a command; it is much more powerful than any mantra, positive affirmation or motivational quote. Immerse yourself in the thing you want to do and be specific about it, measure your progress, record your achievements, keep it real and put a time limit of the entire process.
Notes to self…
Quit trying to be perfect. Instead – be effective and get positive results. The impact of globalization on business and life, in general, is such that we are forced to do more things in a shorter time frame. Use technology, a mentor, effective life coach, networking, continued professional development and all aspects of social media to reduce your exposure to failure and improve your opportunities to succeed.
Seek professional/personal support before you feel under pressure or overwhelmed by the task at hand.  We all need a helping hand when taking on a new project, negotiating a joint venture or clarifying the personal way forward. For instance; an effective life coach is as necessary as a shrewd accountant. (You may be well-read and independent but you aren't omniscient).
Be positively selfish. Treat yourself with some of the respect and dedication that you give to others and prioritize your agenda a little more often. When you are constantly available to pursue the goals of others; your visions become outdated illusions. Value the plans you have for your life/career/business and see them as important as anything else you do to help anyone else. It's akin to a JV (joint venture) with self.
So what would you do if you knew you could do anything you passionately and positively desired? Fear, in and of itself, only has the power you give it. It grows if you water it and the converse is true. This false evidence appears real and you have the power to make it disappear.
Now close your eyes and let that brilliant idea come to life again. Here's to your guaranteed success!
About the Author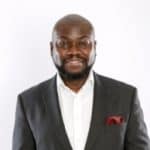 Malik Muhammad was raised and educated in Jamaica, read law in London and is the conceptualiser of The Empowerment Mastery System. This system is based on The 8 Principles of Self Empowerment that are guaranteed to improve your quality of life, elevate your wellbeing and help you / your organisation or your business to make measurable progress.
Malik enjoys vegan cooking, quad biking, jazz, and yoga. He is an after-dinner speaker, workshop facilitator and convenes international & corporate inspirational seminars. Malik specialises in sharing self-empowerment techniques with diverse audiences.
http://tropicalfm.net/shows/the-next-level/
You may also like: Positivity In The Workplace