Click here to get this post in PDF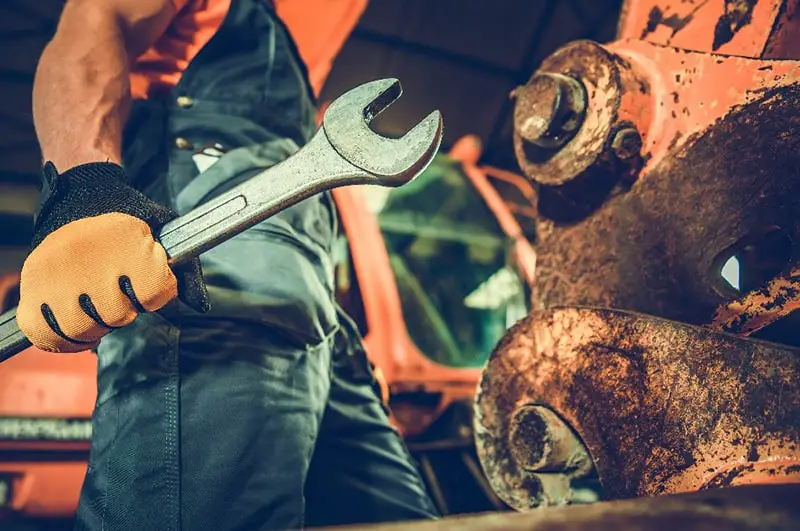 There are a lot of vehicles and equipment that run on diesel engines. These include light-duty trucks and cars, buses, boats and yachts, along with heavy-duty vehicles like bulldozers, cranes, dump trucks, and farming and mining equipment. Therefore, there are a lot of diesel mechanic jobs in Australia. This is particularly true in Western Australia, where a significant percentage of the state's income comes from the mining industry.
Are you interested in working as a diesel mechanic? If the answer is yes, then below are a few details you have to keep in mind.
How Do You Become a Diesel Mechanic?
It's possible to become a diesel mechanic through informal experience alone. For example, high school graduates can learn on the job while working part-time at an auto repair shop. What you have to remember is that diesel engines are built and work differently compared to petrol engines. You need to know those differences to be able to become an effective diesel mechanic. Therefore, there will always be employers who will prioritise hiring people who have undergone apprenticeship and formal training in handling diesel engines.
Some of the programs you should consider include Certificate II in Automotive Servicing Technology (AUR20516), Certificate III in Automotive Diesel Engine Technology (AUR31516), and Certificate III in Heavy Commercial Trailer Technology (AUR31416). You may also want to enrol in the Diploma of Automotive Technology (AUR50216) to "up-skill" and keep yourself up to date with the latest technologies and best practices. The more certificates and licences you have, the better.
After you complete your apprenticeship and training, you're expected to become well-versed in various aspects of diesel mechanics like engine maintenance, service procedures, and electrical fundamentals. Moreover, you should also be able to use computer software and other tools to diagnose issues and use the proper tools and equipment to solve the said issues. Finally, you should be able to handle the best automotive tools and best hand tools as well as be familiar with workplace safety measures.
Aside from the technical aspects of the job, there are also plenty of soft skills that a diesel mechanic should have. These include self-discipline and motivation, good communication skills, and the ability to work seamlessly with a team.
What Does a Diesel Mechanic Do?
When you work as a diesel mechanic, you can choose between working more closely with regular diesel engines or on heavy-duty diesel engines. The latter specialises in working with large vehicles like buses and trucks, boats, as well as machinery and equipment used in farming and mining (such as tractors and excavators). Provided that you pass the qualifications, you may work in a private or commercial garage, government facilities, transit companies, freight forwarders, mining services, and the like.
Typically, some of the responsibilities of diesel mechanics include the following:
Servicing diesel engines, including regular maintenance checks and repairs
Removing and dismantling engines in order to check, repair, and replace individual components
Using computers and other digital tools for testing and diagnosis
Working with welding and processing equipment when necessary, especially for heavy-duty diesel engines
Rebuilding or overhauling engines
Becoming a diesel mechanic requires a lot of theoretical knowledge and practical skills. Additionally, it involves working on more than just the engines themselves. And though it can be quite challenging, it's undeniably also a fulfilling job.
You may also like: 5 Mistakes to Avoid When Starting a Successful Auto Repair Business
Image source: Depositphotos.com