Click here to get this post in PDF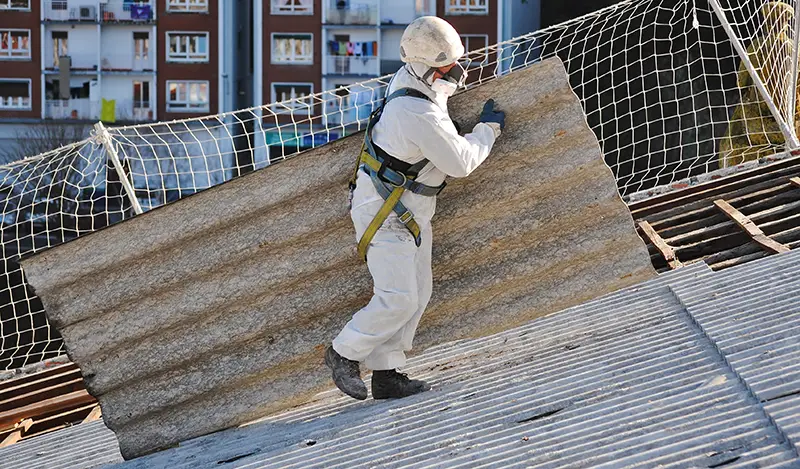 Asbestos was popular back in the 1980s and is present in both residential and commercial buildings. Its heat-resistant properties made it the ideal choice for thermal insulation. Because it was considered fireproof, builders also applied it on steel beams and columns in multilevel structures. Due to its strength, asbestos was also an extra component in different materials such as: 
Concrete
Vinyl in roof shingles
Asphalt
Pipes
Wallboards
Joint compounds
Floor tiles
Adhesives
Mixture spray on ceilings or walls 
Acoustical plaster
Sadly, asbestos becomes a health hazard once it is damaged, pulverized, or is in a state of disrepair. When asbestos fibres spread into the air, it becomes a health risk to residents, maintenance specialists, and workers in a particular building. The danger increases if the building undergoes renovation, demolition, or remodelling. In this case, trust only the professional asbestos removal Bolton, an established company with extensive experience in removing asbestos, always keeping safety in mind.
Proper assessment and management of the element are vital in business establishments. That's why commercial buildings in many countries are required to prepare a document that lists identified or assumed asbestos presence. It should also contain the steps to manage asbestos, which they regularly reassess to ensure effectiveness. You can have a peek here to learn when's the best time to review such an essential document if you're a commercial building owner.
But how does one recognize or detect asbestos presence? That's what this post is all about. Continue reading below to learn more.
How To Spot Asbestos?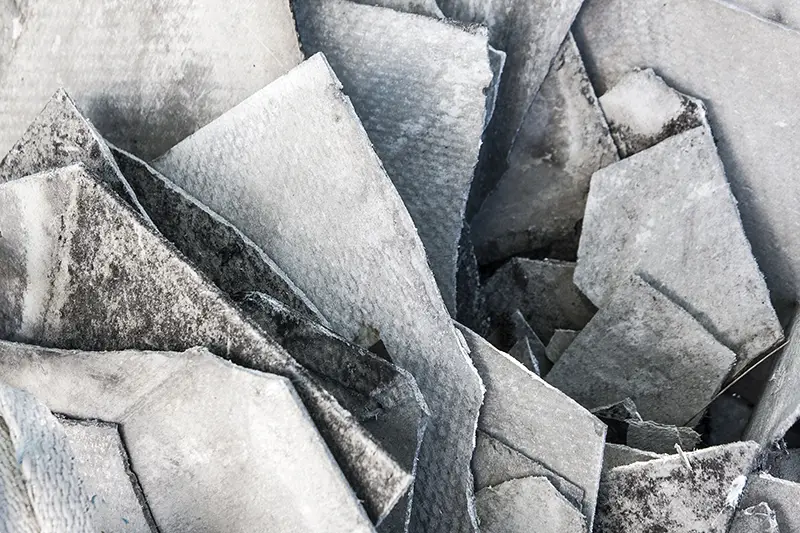 A visual inspection isn't adequate to confirm the presence of asbestos in your commercial unit. Unlike many harmful substances, you also can't detect asbestos by its smell because the mineral doesn't have a specific odour. 
Fortunately, there are technological innovations that can help spot asbestos. They include the following:
Microscopy Techniques For Asbestos Detection – Of all the methods to spot asbestos you'll learn here, traditional microscopy is the most popular. 
In this method, asbestos experts will collect a sample and bring it to the lab. The asbestos fibres will then be examined under a microscope. The lab technician will confirm if the material is asbestos or not by investigating each fibre carefully. 
Note that traditional microscopy is also the most challenging way of detecting asbestos. As a building owner, you have to ensure that unnecessary hazard exposure is avoided by only allowing a certified asbestos abatement professional to perform the sampling.
Handheld Asbestos Detection Using A Spectroscope Machine – One of the modern technologies for asbestos detection is handheld spectroscopy. Unlike traditional microscopy, this method doesn't require the collection of samples and laboratory investigation. It makes the asbestos detection process faster and more straightforward. Handheld spectroscopy instead uses a device to detect the mineral directly on the site. 
This method will identify what elements compose a specific material by utilizing matter and light's interaction.
Detecting Asbestos Using Magnetic Sensors – The most recent technological advancement that helps identify the asbestos presence in building materials is through the use of magnets and lasers. Even low concentrations of asbestos fibres in the air can't escape these magnetic devices. That's why a magnetic sensor is a breakthrough technology in asbestos detection. It can significantly reduce the number of people contracting health problems because of asbestos exposure.
Final Thoughts 
The first step to managing or removing asbestos is to identify it right. Note that this potentially dangerous material can persist in various areas within a commercial building. Therefore, keep in mind the information discussed above if you want to keep yourself, your employees, and your customers safe and healthy. You'll need professionals to spot asbestos presence in your building accurately so you can immediately take corrective action.
You may also like: Molybdenum And Its Compounds In Industrial Technology
Image source: AdobeStock