Click here to get this post in PDF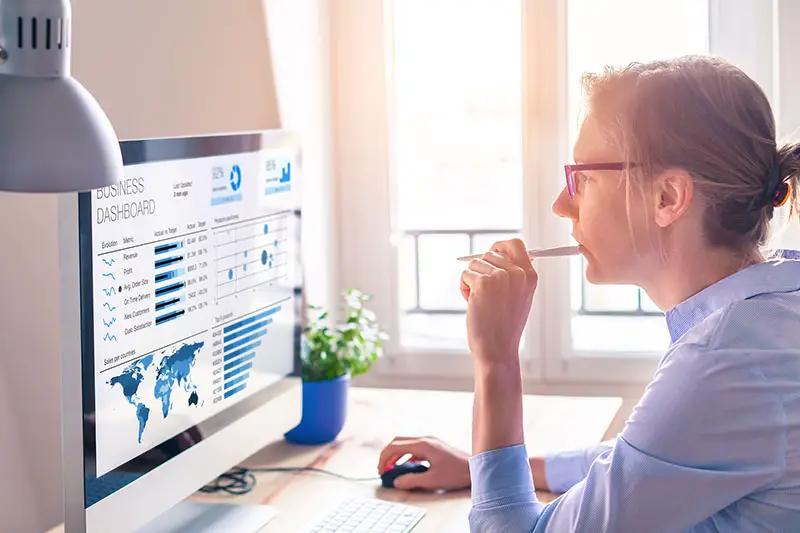 The best career path towards making a professional entry in the fields of business intelligence could be a well-designed course from the leading educational institution of Canada. The professional academic program in business intelligence course montreal can be your gateway towards a successful career in the modern business industry.  Let us first familiarize you with business intelligence and why it has been creating a lot of buzz lately in the contemporary job market. 
Business intelligence(BI) refers to the combination of data mining, data visualization, data tools, and infrastructure that caters to the practices that can help the business organization make strategic and data-driven business decisions that enable the growth and profitability of the business. The BI consultants play a vital role in making effective decisions on the various levels within a company, and the senior stakeholders highly value these professionals. Pursuing a position with business intelligence can offer you lucrative career opportunities to fast-track your career growth. 
The professional courses are available at the top-grade colleges in Canada that can equip you with the latest theoretical knowledge and practical skills to help you enter the business intelligence field with ease and competence. Business intelligence programs can prepare the students to use tools and expertise to create value for your business organization. The full-time business intelligence program is usually spread over five semesters of course work over 18 to 24 months, depending on your status as an international student or domestic student. 
Some skills are central to starting a career in business intelligence. A structured course can develop the necessary skills to work as a BI professional. Here are some of the skills developed during the learning period:
Communication skills
Problem-solving skills
Data Analysis
Effective business acumen
An academic course on business intelligence can help you develop these skills and industry-specific knowledge that begins from the basic level and advances over the semesters. In this article, we have collected the primary topic that a business intelligence course covers. These are the major topics taught by the expert and experienced faculties in a classroom setting with excellent resources and a learning environment. 
Software and hardware environment
Introduction to database operation
Programming and problem-solving languages
Data warehouse
Predictive analytics and business intelligence
Computerized data exchange
Apart from gaining knowledge and developing skills, the course may also help you get into internships that expose you to a professional work setting in the business intelligence department. The valuable and in-sightful internships count as experience and help you learn about practical and industry-specific knowledge.
Pursuing a business intelligence course can also open doors for various career opportunities. A business intelligence graduate can take up the roles of a business intelligence analyst, BI developer, BI consultant, BI engineer, and many more. To get into the heart of business intelligence, you must have good networking that can act as the most valuable asset to grow in your career. Hone the technical and industry-specific skills to enter the rewarding career. Sign in now to know more about the courses that can assist you in entering the business intelligence domain! 
You may also like: Best Cloud Computing Bootcamp to Help You Get Into High Paying Careers
Image source: Shutterstock.com