Click here to get this post in PDF
Starting a new business or moving offices is a tough time in your business career. Having to set up a new office can shape how well your business can run and if it goes wrong then it can cause delays in your business and affect it straight away which is not the start you want. When setting up a new office there is a lot you need to think about and plan so it goes without any issues and also there are no issues further down the line. You need to make sure the office is practical while also offering the health and safety required for anyone in it.
If you are moving offices or you have set up a new business and need to set up an office space then hopefully, these few tips will give you an idea of what you need to do when setting up your new office and make sure it goes to plan with few or no hitches in the process.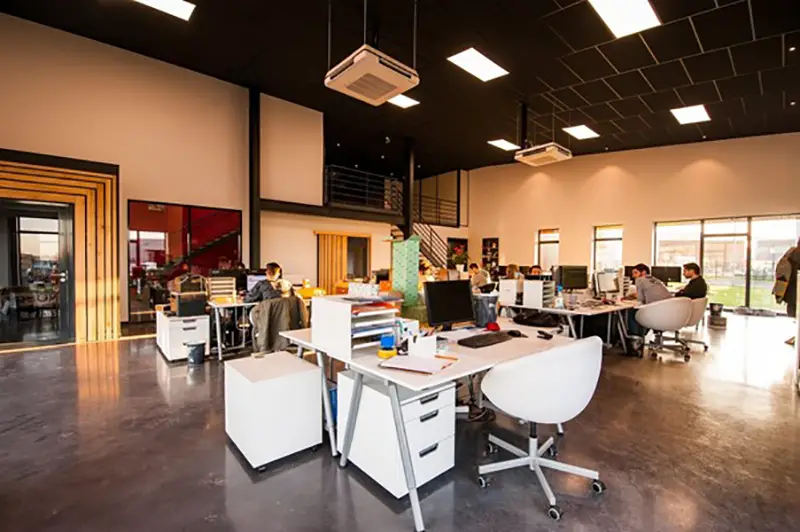 Furnish the office
When thinking about furnishing your new office you need to think first about how you want to lay it out. When deciding on a layout you need to think about how many employees you have and what sort of equipment you may be putting in. The main layouts you would look at is an open plan which would be a few desks with chairs in the room, a close plan which would be a cubicle layout and a modular plan which is a combination of the two.
Once you have figured out your layout then you can start ordering and planning what furniture you are going to need, the main things obviously being desks and chairs but also some sort of storage as well. Then you can start looking at any seating areas you may need so sofas or armchairs to put in the office for breaks or visitors.
What technology is needed
The technology you need for your office is very important, obviously the first thing you want to get put in is the phone lines and internet as that is what most offices thrive off, without it you could be at a standstill. You also need to think about how many computers you need and what sort will be best for the work you do. Do you need top of the range computers, or can you deal with lower spec.? You also need to think about what you need per room so for example if you have a conference room do you need a microphone speaker for conference calls so everyone can speak and be heard crisply instead of just using the phone speaker. All these things need to be thought about to make sure everything runs as smoothly as possible.
If you are running a business and decide to change offices or you may just be starting your first business up, it can be hard to know what you need to think about to make sure the move goes smoothly, and everything is set up without issue. If you are wondering what to do then these tips should help you understand that further and make sure it goes as smoothly as possible for you.
You may also like: The Importance of Updating Your Office Space
Image source: Pexels.com