Click here to get this post in PDF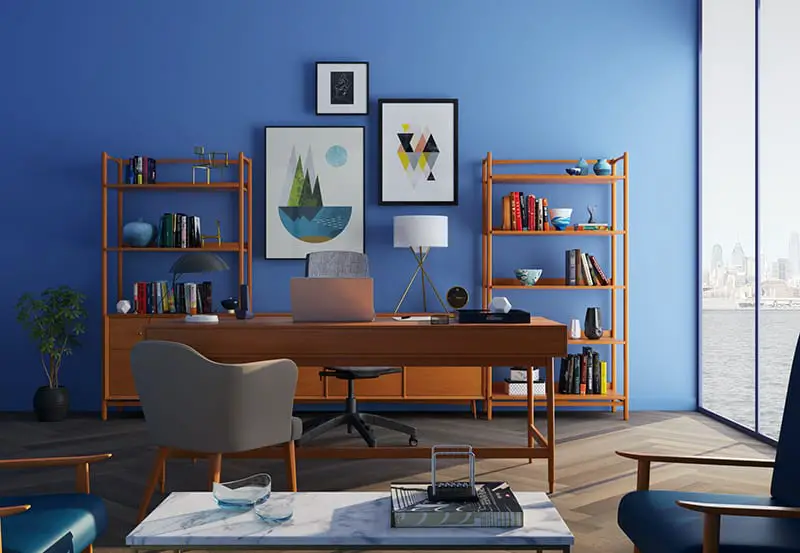 Covid-19 has forced businesses to review their ways of operating. With the majority of employees working from home during the lockdown period, many are hoping to continue working this way. If your company has adapted to this way of working on a longer-term basis, this may mean that you need to set up a more permanent working space within your home. If you're wondering what essentials you need to create the ultimate home office, we can help.
How can you set up the ultimate home office?
What you will need in your home office will ultimately depend on the type of work you do. However, there are a few noteworthy essentials that can help to benefit everyone, no matter whether you're a writer or an accountant. So, before you claim a corner in one of the rooms in your house, consider what space will suit you, then invest in the following:
A desk at proper work height and a comfortable chair
The ergonomics of the workspace is crucial. If you're sat at a desk for long periods of time, it's vital that you are able to maintain a good posture so that you don't end up suffering from back pain or repetitive strain injuries. In order to do this, you will need to invest in a desk that is at work height, as well as a comfortable office chair.
When you sit up straight at your work surface, your forearms should be parallel to the ground, and your wrists should not bend up or down when you use the mouse or keyboard.
Sufficient lighting
The wrong lighting can have a huge impact on your ability to work successfully. Overhead lighting is usually best in an office space, so that you can illuminate the room enough to be able to read your screen and any papers. If you are also in need of lamps for extra light, ensure they are not too close to your screen, as they might create glare. If you are needing to plug your laptop or monitor in, charge your phone and turn on your lamp all at the same time, ensure that you have the correct electrical parts from the likes of Allied Electronics to do so safely.
---
9 Ways You Can Create The Ultimate Work From Home Station
---
Internet connection
Whatever you do for work, there is little doubt that your job will require the internet at certain times. Any broadband connection can be used to work from home, but just be sure to select a provider that offers the most suitable service for you – at a reasonable price.
Also, where you can, try to separate your home life from your work life. By creating a separate environment, you'll have more privacy and will remain more productive.
Image Source: Pexels.com