Click here to get this post in PDF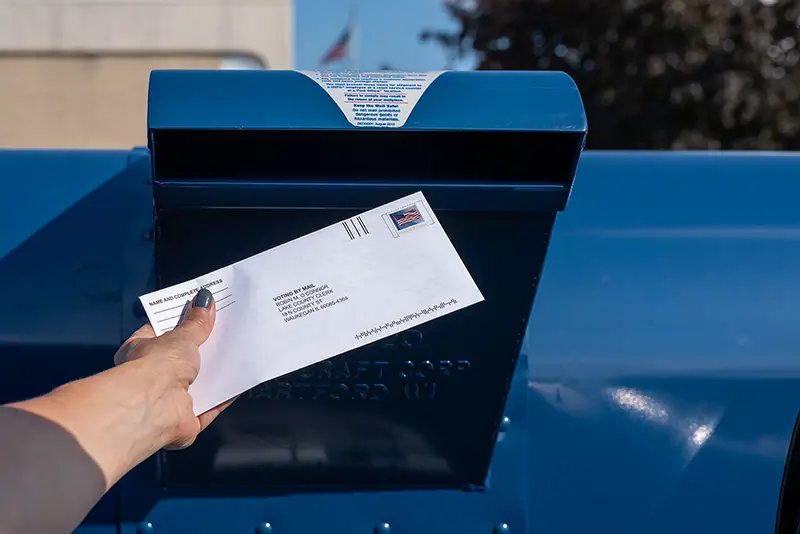 There's something about getting a physical letter in the mail that feels really special. It's a tangible reminder that someone took the time to sit down, write out a message, and put it in an envelope to send to you. But what happens when you want to send someone a letter but don't have the time to go to the post office or don't want to deal with those hassles? You can send mail online! All you need is an online service that sends physical mail.  
The Process Of Sending Physical Mail Online
Create Your Email
Create your mail and include any details you want. There are no limitations on what you can include in your mail. There are several tools available for creating mail, so it will be easy for you. Remember to include the address you want the mail to be sent to. You can also add additional documents to your mail and decide whether you want to include return envelopes or not. 
Upload It to Mailing Company
Upload your mail to a shipping company such as Letterstream. They provide mail delivery services on your behalf. They do the printing and provide the mail for shipping. You can send a single letter or several of them. There are no restrictions on the numbers you can send at a time. Most of these companies have modern portals which make it easy to upload mail and use their sites. 
Also, you have the option to choose how you want your mail to look. For example, you can choose to print it in black and white or color.
Shipping The Mail
After printing, the mail is sent to the intended address using USPS or FedEx. The best thing about these shipping companies is that you can also use them to send emails that need to be delivered urgently. You may pay more for this, but that can't be compared with the convenience you get. However, even if you pay for standard services, you can be sure that your mail won't take forever to be delivered. 
Tracking Your Mails
You can track the history of your mail easily when you send physical mail online. This is because the information remains in your account unless you want to clear it. 
Benefits Of Sending Physical Mail Online
You Don't Need To Purchase Any Equipment
You don't need to purchase equipment like printers to create your mail. With online mail companies, your work is just to write the mail, provide the address of the person it will be delivered to, and the rest will be catered for.
It Reduces The Expenses Of a Business
It is the dream of every business to lower expenses while increasing profits. With online mailing, you can reduce expenses, especially if you write large volumes of mail. Running an internal mailing can be very expensive since you'll have to buy all the equipment required and employ staff to run it. 
It Is Inexpensive
Sending physical mail online is inexpensive. Actually, when you consider the amount you'd spend if you decided to take the mail physically to the post office and send it online, you'll realize that the latter is more affordable. With physical mailing, you have to travel into the post office and if you were working, it would mean leaving your work to go send the mail. 
You Don't Need To Travel To The Post Office
If you are a busy person and you send emails regularly, taking trips to the post office can be tiring. When you send your physical mail online, you avoid making these trips, which can greatly save your time. It also saves you from the crazy traffic and all the hassles that comes with traveling.
You Can Send All Types Of Mails
With online letter mailing services, you can send any kind of mail, be it statements, newsletters, invoices, postcards, coupon booklets, among others. 
Security
Some mail has confidential information that should not be accessed by third parties. Online mailing companies put out tough security measures to ensure that your mail is secure and doesn't leak to any third party. Also, when using these companies, the mail does not go through many hands, reducing the threat of security risks.
You don't need to print your emails and take them to the post office for shipping. Online mail printing companies can save you from all these hassles, allowing you to focus on other things. You only need to create the mail and leave the rest of the work to them. 
You may also like: 3 Tools for Effective Team Communication
Image source: Shutterstock.com