Click here to get this post in PDF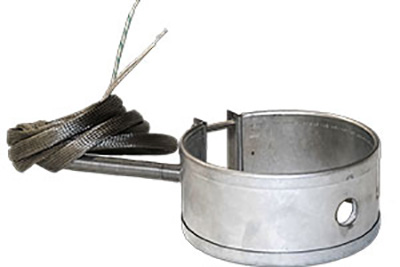 If you evaluate the available heater style and choose the best one for your application, you will minimize equipment failures and production downtime. Mica band heaters are a good option as they have a nickel-chrome resistance wire surrounding the mica sheet and are placed between two more mica sheets. As you choose a heater, ensure that it is the best fit for meeting your application needs. Below are some factors to consider.
Physical size
Physical size is the first and most basic requirement when choosing Mica Band Heaters. Therefore, you must ensure that you know the diameter of the part where you will place the heater. Any Mica band heater company has a design team to help clients get the best ratios for the heaters according to their requirements.
Power requirements
After selecting the general size of the Mica Band Heater, you will also need the power requirements to produce heat. A thermal equation helps determine the total power that is needed. You may also design the power based on the available size with a particular watt density to make the process simpler. The voltage will be the first specification, usually the power available to your machine or the location where you will install the heater.
Insulation
Insulation is essential in reducing heat loss to the environment. You can choose from no insulation, ceramic insulation, mica insulation, mineral insulation, or fiberglass insulation. You will find products with more than one type of insulation in the market as they are more common. If you choose to get an insulated band heater, you should remember that it has a lower profile and is more useful in locations with more space.
Ceramic insulated bands can resist chemicals and heat as they are made from nonmetallic minerals like clay, and a high-temperature firing is applied to harden them. Mica has electrical insulating properties, thus why it's the best option when choosing a band heater. Mica is also highly resistant to heat and acid.
Mounting
A band heater must attach and clamp to the object it is heating. Most band heaters have several clamping options that you can choose from. Some available options include standard flange quick release, built-in strap, separate straps, barrel nuts, or wedge lock.
Sleeve material
A sleeve is the outer covering protecting the heating element. Sleeves are made of various nickel alloy elements; copper, iron, aluminum, steel, or stainless steel. Most sleeves are made of nickel alloy because it is highly conductive.
Type of terminal
There are different termination types that you can use to connect electricity to the heater. Common types include parallel screw terminals, flexible conduit leads, armor cable leads, among others. When selecting a band heater, it is essential to consider the probe hoes, expandable heaters, and cooling options.
There are numerous types of band heaters according to dimensions, materials, and voltage. Many band heaters are equipped with ceramic to avoid heat loss to the atmosphere. When choosing a band heater, you should focus on these aspects to get one that performs well.
You may also like: The Significance of ball valves: Understanding through Manufacturing Processes