Click here to get this post in PDF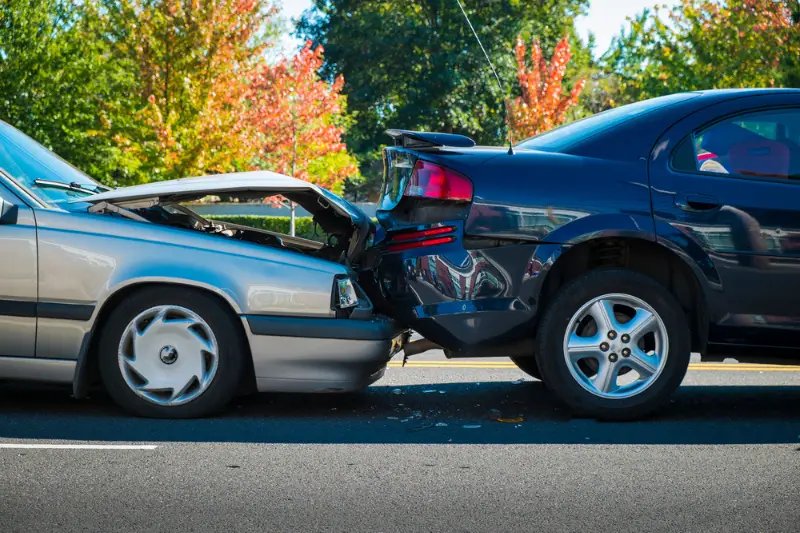 Road safety has always been a problem in America. It is almost uncommon for a day to pass without a major news report about a car crash, multiple injuries, or reckless driving. While reckless driving behavior induces some accidents, others are a result of outdated engines, faulty brakes, and other vehicle problems.
It is pertinent for you to stay vigilant while on the road by being sensitive to your surroundings and executing the appropriate safety measures. Incidentally, most states require all drivers to own auto insurance with basic liability coverages, but you can get an upgraded coverage plan from the cheapest car insurance providers. Apart from that, you can ensure safety by keeping your car well-maintained, compliant with contemporary transportation requirements, and updated with modern anti-crash features.
Despite executing the safety measures above, you still can end up in a crash. If you fall into that unfortunate situation, here are some things that mileylegal.com recommend you do immediately.
Get Medical Help
Call 911 if you or the other party ends up with injuries. Authorities will handle the crash scene and the legal documents until you get the appropriate medical attention. If you have health insurance, then give them a call to explain your situation so you can prepare the necessary documents to claim your reimbursement or reduce the hospital fees. You will also need to call roadside assistance near me, so that they can tow the vehicle to the service center.
An important thing to note is that even if you do not have injuries, medical help may still be necessary later. Some injuries, such as bruises, can show up hours after a car accident. Consequently, if you are not sure about your physical state, then it is best to say that you are unsure in the police report, as opposed to claiming that you suffered from no injuries. Otherwise, it can be detrimental if you need to submit proof of damage to your insurance providers. You may also need a towing service.
Record the Scene
If you and the other party are not suffering from injuries, take out your smartphone and start taking photos of the crime scene. You may want to make notes and record important information as well, such as the date, time, and names and contact numbers of the individuals and witnesses. If you can get a hold of the police or 911, then, by all means, do. The presence and mediation of authorities within a short period from the crash will make the police record more accurate. It will serve as an official document for insurance claims and legal proceedings, if necessary.
Call Your Car Insurance Company
Call your car insurance company after a crash, especially if you or your car suffered damages or injuries during the ordeal. Bodily injury and property damage liabilities are the two required coverages in most states, and your insurance provider will undoubtedly compensate you if your situation falls under your policy's terms. Both victims and perpetrators are entitled to receive compensation, but the coverage is dependent on your insurance plan. Plans that cover substantial liabilities can be pricey but choosing among the cheapest car insurance options will help you save on costs while netting you better results.
You will need to submit proof of your car accident to the insurance company, so ensure that you have a well-documented crime scene, police reports, and medical certificates to back you. It is crucial to support your claim with substantial evidence by also ensuring that you have a legal advocate at your side. Make sure that a qualified car accident lawyer will review your car accident claim before submitting it to the insurance company.
Hire A Lawyer
Hiring a car accident lawyer West Palm Beach is highly recommended because a locally-based attorney is easier to approach and work with compared to someone miles away. If you want to get things resolved as soon as possible, don't delay hiring a lawyer because you'll be assisted every step of the way.
If you or a loved one got injured in a car accident, you should hire the right car accident attorney to help you better understand your rights. Your attorney will litigate a fair and full settlement so you can resume your normal life once again. Choose a top-rated injury lawyer who is reputable in representing crash victims suffering from car injuries brought about by a negligent person's actions.
Before giving your statement to the police officers, contact your car accident lawyer immediately. You'll be assisted as to the best statement to give to avoid incriminating yourself. It is your right to keep your silence until you're able to talk to your lawyer.
Your car accident lawyer will take care of things such as the following:
Draft demand letters, pleas, interrogatories, complaints, motions, and other legal documents.
Consult with police officers, investigators, medical professionals, expert witnesses, and eyewitnesses.
Depose witnesses.
Investigate the root cause and surrounding circumstances of the accident.
Meet with other attorneys and advisors to create the best strategy for your case.
Keep track of submitting paperwork and meet deadlines.
Make phone calls to concerned car manufacturers, insurance companies, debtors, and common defendants.
Research similar cases within the same jurisdiction.
Experiencing a car crash can be a chaotic ordeal, but you can mitigate the mental stress by being prepared at all times. Ensure that you know what to do during any road accident, have emergency contacts at the ready, and avoid driving when you are not in a good physical state. That way, you can power through the most trying situations.
You may also like: Lakeland Lawyers: Top Reasons Why You Need to Hire a Car Accident Attorney
Image source: Depositphotos.com