Click here to get this post in PDF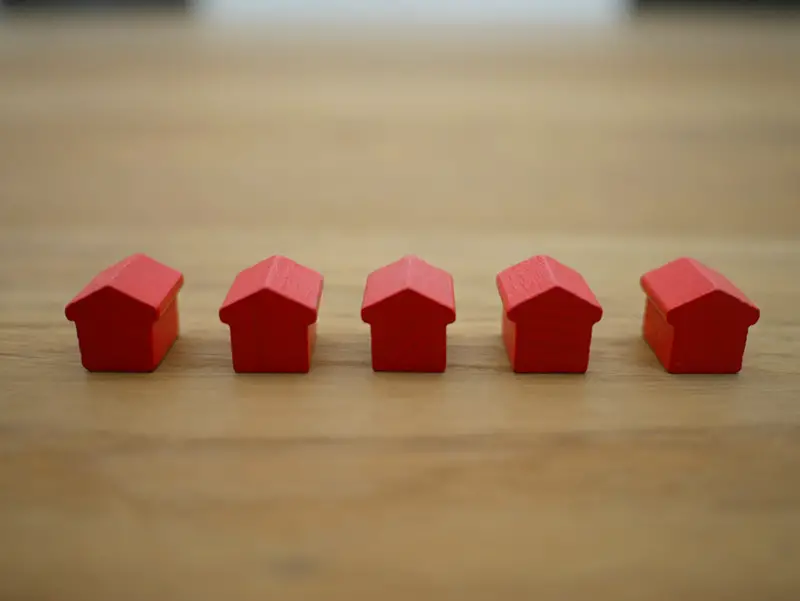 We're all aware of the staggering growth in property prices and rents across the UK. For too many, this is a major contributor to an increasingly unaffordable housing market. In addition, many believe that letting agents are not up to date with ever-changing digital trends, so they fail to give potential tenants accurate information on what's available and how much it costs.
Thankfully, this is starting to change.
The introduction of PropTech (property tech) and innovative property apps throughout the UK have hugely influenced both consumer and estate agent behaviour in the property market for the better.
Property apps like Moovshack, Emoov, Nested and hundreds of others in the UK are filling gaps in the market to help support both estate agents and consumers.
Estate agents are now able to manage their client relationships in a single app. From pre-qualifying buyers and sellers to managing offers and viewings; property apps are improving the entire journey.
What is exactly is PropTech?
PropTech is an umbrella term for all apps that help agents and property buyers or sellers to access, manage and/or digitally share their own property information.
With plenty of property apps now available on both Android and Apple devices, the user experience is more intuitive than ever before. The technology allows agents to gain access to essential data such as:
Current market trends and statistics for any area.
Property photos.
Detailed descriptions of the property; and an in-depth search filter system to find exactly what they need.
A list of the top-rated estate agents in that local area.
Why is PropTech so important?
The UK property market for consumers and sellers is already crowded. So, when people are searching for property, they need quick answers to their questions. The average number of days it took to sell a house in the UK between 2018 – 2020 was 77 days. 
However, the demand for property across the UK has continued to increase (even remaining steady during COVID-19). This means estate agents need to be able to keep up with the demand.
With a PropTech app that's available 24/7 on any device, agents can share crucial information with prospective buyers or sellers in real-time. Clients are also able to set up alerts via the app, so they're notified when anything new crops up in their area.
How popular are property apps in the UK?
Around 30% of all UK property buyers and sellers have already used an estate agent app. From 2015 – 2017, the number of properties sold increased by 20%.
As well as helping consumers, property tech apps can also help agents drive more sales. 
A recent study suggests that a property app would increase revenue by 0.71% for agents over five years. This is thanks to the increased amount of information the client can see in their agent dashboard, rather than having to look through several complex online listings.
This highlights a complete shift in property buying/selling behaviour. Traditionally people had to go through legal hoops, deal with multiple parties and travel to and from an estate agent's office. This is slowly becoming a thing of the past.
Are property apps just for buying and selling houses?
Traditionally, yes.
But not all property apps have been solely designed to help buyers or sellers. With property technology, we're seeing a shift in the way that houses are purchased. This includes changes to negotiations, viewings, offers, mortgages and insurances.
Property technology has progressed from simply making things easier for buyers and sellers to now allowing for more fluid communication between buyers, sellers and even those who sit on the fence. 
As a result, there are now more opportunities to facilitate conversations between agents, customers and even people who sat on the fence about selling their home. In addition, there are property apps available in the market for people who want to find out the WiFi strength of the area (a must for people working from home now) or you can arrange for a tradesman and pay for it in an app.
The world of PropTech is moving fast and nearly every area of the UK property market is adapting their services to meet the demand.
How are property apps helping estate agents in the UK?
Property apps aren't just helping property buyers and sellers in the UK but are helping estate agents, too.
Agents can now offer a much better service because all the information they need is close to hand in one easy-to-use app. This means a faster, more streamlined customer journey for everyone involved.
Tasks such as prequalifying leads, sending contracts, arranging viewings can all be handled in an app. No need for complicated systems and admin tasks that take away from an agent's ability to do their job!
Real-time data and reporting features within the app mean that agents can see exactly how their clients are using their service at any given time. In a recent survey, it was highlighted that estate agents are one of the least trusted professions in the UK due to lack of communication and transparency.
Property apps are helping estate agents overcome this perception by providing insight into consumer behaviour that wasn't previously available. Estate agents are now able to see how engaging their potential buyers/sellers are via an app. This level of data allows agents to be proactive to their client's needs.
In summary – property apps are disrupting the UK property market
They're here to stay and will continue to change the way consumers do business.
Agents, in particular, are benefiting from property tech tools and those who don't are at risk of missing out on digital trends which could shake up their industry. As it stands, there are no specific government regulations for the use of technology within the UK property industry.
Are you ready for the change?
You may also like: The Best Places for Rental Property Investment in the UK
Image source: Unsplash.com