Click here to get this post in PDF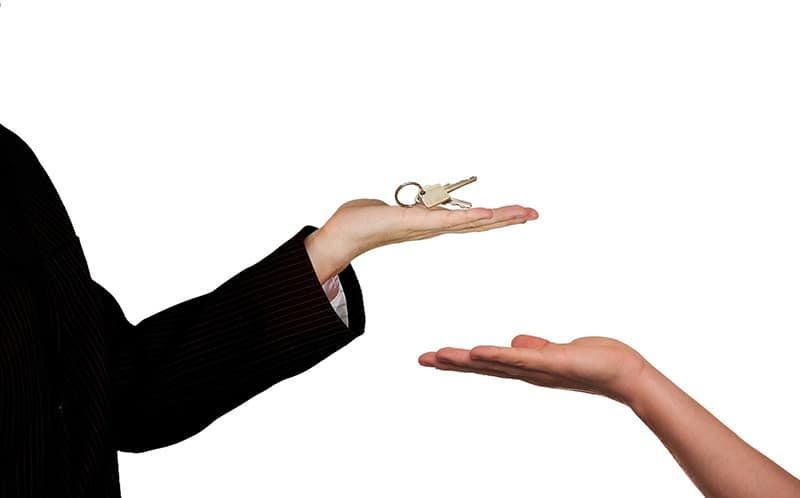 Buying, selling, and refinancing a house involves many legalities. From the paper works up until closing the deal. This is why working with a Property Lawyer is always worth it. But what is a Property Lawyer and why do you need to work with one? Let's see what Newark real estate lawyer has to say in this article.
Property lawyers specialize in property laws concerning residential and commercial properties. Hiring a property lawyer is extremely beneficial when buying or selling a house. Some of these are as follows.
Property Lawyers Can Help You Better Understand Your Contract.
When buying a house, you'll need to sign a comprehensive contract stating all the terms and conditions of your home purchase. This is much more complicated if you're buying a house with the help of a mortgage loan such as a Jumbo Loans. To make sure you understand your contract, a property lawyer can interpret your contract to you in a way you can easily understand. You can raise your legal questions, and they'll surely know how to answer your inquiries.
Some States Require You To Have A Lawyer During Closing.
In some states, you can buy and sell a house without a property lawyer. However, others have laws that state you need to get a property lawyer present at closing. The rules vary in every region, and some states that require the involvement of a lawyer are Alabama, Maine, Delaware, New York, West Virginia, and South Carolina. The team at EZHomeSearch have a number of south carolina homes for sale and keep you up to date with the latest trends in the housing market.
You Encounter Title Problems During Buying Or Selling A House.
Any title issues can cause delays in closing or worse, even bigger problems in the future. A property lawyer can resolve any title issues that can cause conflict in the home buying or selling process. Depending on the type of title issue, your lawyer can solve the problem by filing either a quitclaim, a deed of reconveyance, or a release of lien or judgment.
They Can Help Negotiate Loan Terms.
Many don't realize that you can negotiate and make special terms and agreements with your lender and seller when buying a house. With a property lawyer by your side, they can review the contract terms for you and make sure the loan terms will be in your best interest.
They Can Complete the Filing Of Deeds Faster.
Property deeds needed to be filed not only at the county, but at state levels as well. Doing this yourself can take a considerable amount of time. But with the help of a lawyer, they can do the filing at a faster rate and in a more efficient way. If any problem arises involving the property, they can navigate their way in the state regulations to complete the transaction.
They Help Protect Your Legal Rights As A Buyer Or Seller.
Every home buyer and seller has their own rights, and your lawyer can make sure these rights are protected while you're under their care. As a buyer, some of these include the right to shop and refuse mortgage lenders, know all terms, conditions, and costs and obtain a copy of the Purchase And Sales Agreement before closing. For sellers, you have the right to set a reasonable price, advertise your property, and accept or reject an offer, among other rights.
Real estate lawyer helps in Buying a House
A home purchase is not as easy as it sounds. With all the papers you need to read and sign, all the negotiations you need to make as well as other processes in order, it can be one of the most complicated and significant transactions you can make in a lifetime. This is the reason why it would be wise to work with a property lawyer.
If you think hiring a lawyer will only increase your expenses during a home purchase, then you got it wrong. Hiring the services of a property lawyer can actually save you money – not to mention time and effort when buying a house. Are you still in doubt that you need one? Here are six reasons that will change your mind.
Avoid Signing Unfair Terms, Rates, And Conditions
Most of us will resort to home loans just to buy a house because let's face it – real estate is not cheap. Some lenders will try to trick you into signing an agreement that will only cost you more than necessary. By working with a lawyer, they can review the contract and see if all terms, conditions, and fees are fair for both parties.
Better Understand Legal Documents
Since a home purchase uses a mortgage loan and it involves legal paperwork, you can expect the terms in contracts and agreements to be complicated. Property lawyers can explain what's written in layman's terms, letting you understand what the document entails. You can also ask questions to clarify the legal issues you may face during and after buying the property.
Address Title Problems
Encountering title issues is not as rare as you may think. There are times when homebuyers are close to making the home purchase, only to find out there are problems with regard to the property's title. A lawyer can help resolve any issue concerning titles, and help avoid future conflicts that can delay your home purchase. 
Consult Tax Consequences
We already know that homeownership involves many costs and fees – taxes included. Your gain or loss out of the home purchase can affect your federal income taxes. By hiring a lawyer, one can answer your questions regarding tax consequences.
Protect Your Rights
Every homebuyer and mortgage borrower has their own rights. However, not everyone is aware of such a privilege. When buying a house, a lawyer can help protect your rights by making sure you get a good deal and make fair considerations during any transaction.
---
7 Reasons Every Start-up Needs A Business Lawyer
---
Some States Require Lawyers During A Home Purchase
Not all countries or states require homebuyers to have a lawyer. However, when it comes to the title search, preparation of the contract as well as closing the deal, a real estate lawyer may be necessary. Having a legal representative will make the home purchase easier, less stressful, and work in your favor.
As mentioned, a home purchase is a sizable investment. While it is not a requirement for every homebuyer, everyone can benefit from the services of a legal representative. You will want to make the most out of the experience by hiring a lawyer that can protect yourself legally and financially.
These are just a couple of important reasons why you need a property lawyer when buying or selling a house. Make a wise choice and consult a property lawyer now.
Image Source: Pixabay.com