Click here to get this post in PDF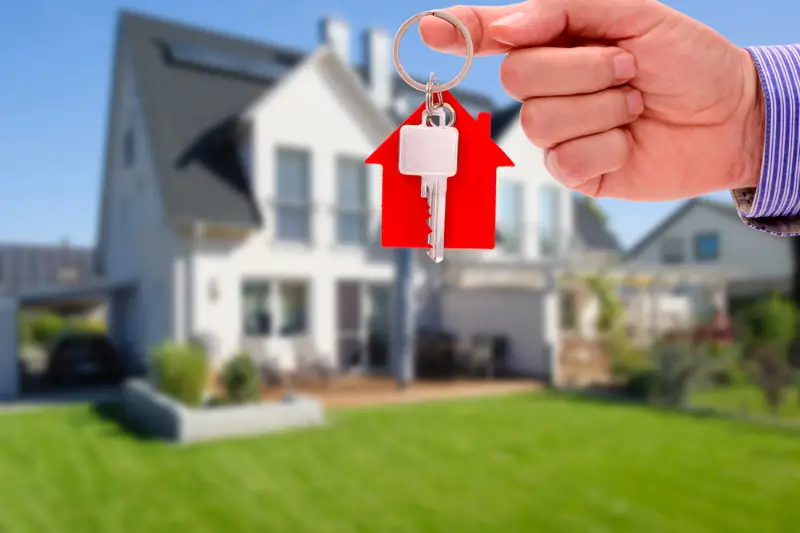 Selling your home is an exciting journey filled with anticipation and new beginnings. However, amidst the excitement, it's important to keep a firm grasp on the practical side of things. Home sale closing expenses may not be as glamorous as envisioning your future in a new place, but they play a crucial role in ensuring a successful transition. By understanding the ins and outs of closing expenses, you can unlock the true potential of your home sale and embark on your next adventure with peace of mind.
This comprehensive guide will help you explore the different costs associated with closing a home sale, providing you with a clear understanding of what to expect. 
What are Closing Costs?
Closing costs, which comprise a variety of fees and costs incurred during the transfer of property ownership, are a crucial part of the home-selling procedure. It's critical to comprehend what the costs entail even though they might differ depending on your location and special circumstances.
Attorney or escrow fees: Managing the legal and financial aspects of the home sale can be made much easier by hiring an attorney or an escrow agent. Their expertise ensures a smooth and secure transaction. Including attorney or escrow fees in your budgeting process allows for a comprehensive understanding of the overall financial implications of selling your home.
Title Search and Insurance fees: During the closing process, a crucial step is conducting a title search to ensure there are no liens, claims, or other encumbrances on the property. This search aims to provide a clear and marketable title to the buyer. Additionally, title insurance is typically obtained to protect both the buyer and the lender against any unforeseen issues that may arise with the property's title in the future. While the specific costs associated with title search and insurance may vary, it is essential to account for these expenses as part of your closing costs. 
Agent Commission: When selling your home, you will likely work with a real estate agent who will assist you throughout the process. In return for their expertise and services, real estate agents typically charge a commission, which is usually a percentage of the final sale price. This commission is a vital component of closing costs and should be taken into account when calculating your overall expenses. Understanding how agent commissions work ensures transparency and enables you to effectively plan for this cost.
Getting Prepared for the Sale 
Before listing your home for sale, it's important to be well-prepared to effectively manage your closing costs. Taking the following steps can help you navigate the process with confidence:
Obtain a pre-sale inspection to look for any problems or repairs that might lower the sale price or result in extra costs at closing.

Ask a real estate agent for a precise assessment of your home's market value to find out how much it is currently worth. This will assist you in determining a fair asking price and foreseeing potential costs.

If you still have an existing mortgage on your property, determine the remaining mortgage balance to understand how it will affect your net proceeds from the sale.

Estimating Closing Costs
It is critical to consider the following expenses when estimating your closing costs:

Transfer Taxes and Recording Fees: These are fees levied by the local government to transfer ownership and record the sale documents.

Home Appraisal and Inspection Fees: If the buyer's lender requires an appraisal and inspection, you may be required to pay for them if they are not negotiated otherwise.

Property Taxes and Utility Payments: Pro-rated property taxes and utility payments are usually settled at closing, ensuring the buyer a smooth transition.

Fees for Homeowner Associations (HOAs): If your property is subject to an HOA, you may be liable for prorated dues, fees, or special assessments up until the closing date.
Negotiating and Reducing Costs
While some closing costs are non-negotiable, there are certain expenses that can be negotiated or reduced:
Negotiations for a Closing Date: Choosing a closing date near the end of the month may result in lower prepaid interest expenses.
Negotiating with Service Providers: You may be able to obtain more favorable terms by requesting quotes from several service providers and negotiating their prices.
Requesting Seller Concessions: In some cases, you may be able to negotiate with the buyer to cover some of the closing costs as part of the sale agreement.
Closing the Sale
Keep the following considerations in mind as the sale progresses:
Review the Closing Disclosure: To ensure accuracy, this document should be carefully examined. It provides a breakdown of all closing costs.
Set Aside Money for Closing Costs: A quick and efficient closing process will be made possible by having enough money on hand.
Seek Professional Advice: Speak with your real estate agent or attorney to clear up any questions and make sure you comprehend the closing costs completely.
Conclusion
When selling a home, closing costs can have a big impact on your financial situation. You can more successfully navigate the closing process and steer clear of any unpleasant surprises by being aware of the various costs involved and taking preventative action. Remember that you can minimize your closing costs and increase your net proceeds from the sale by seeking professional advice and negotiating when appropriate.
Furthermore, it's important for sellers to be aware that there are alternative options available. One such option is the opportunity to bypass the customary closing costs and fees associated with traditional methods. By opting for an all-cash sale to a local professional home buyer, commonly known as the "cash for houses" approach, sellers can directly sell their property to an investor who purchases it in its current condition using cash. This eliminates the need for bank involvement and helps sellers avoid out-of-pocket expenses. This streamlined process empowers sellers to maximize their financial gain by retaining a larger portion of the sale proceeds while relieving concerns regarding costly closing costs and fees. With this hassle-free approach, sellers can experience a smooth and cost-effective transaction, allowing them to capitalize on their selling opportunity fully.
As you embark on this exciting journey, equipped with the knowledge and strategies shared in this guide, feel confident in closing the deal. May your closing process be smooth and seamless, with careful management of costs. Wishing you a resounding success in your home sale and a toast to new beginnings! Cheers!
You may also like: How to Sell Your Home For Cash And Quickly
Image source: Depositphotos.com