Click here to get this post in PDF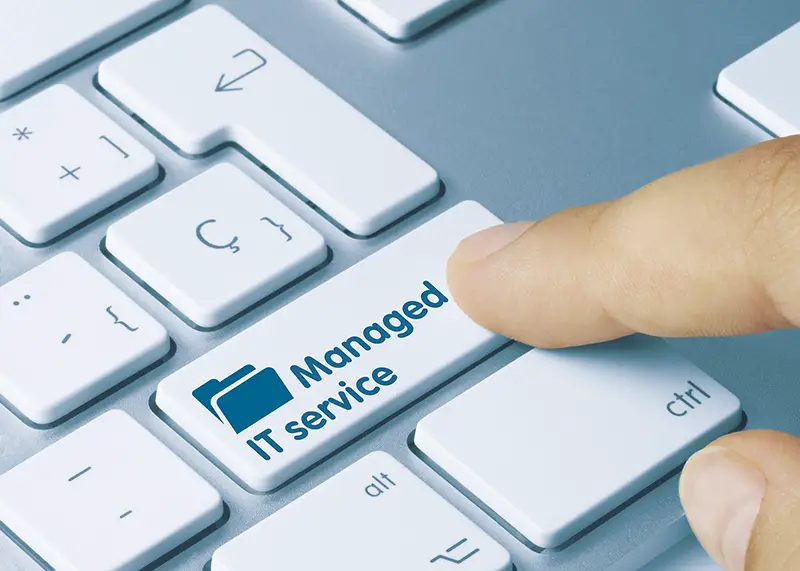 Information technology (IT) is core to nearly all business operations. However, IT requirements with each passing day are constantly evolving. Keeping up with all these changes while simultaneously focusing on your company's core objectives is challenging. Because of this, the right decision would be to hire a managed IT services provider to handle all your technological needs. With the services of these firms, you can circumvent any IT issues or pitfalls later on that might hinder smooth workflow operations. 
Do you still need further enlightenment on how hiring a managed IT services provider can benefit your business? If so, here's an overview of how hiring one can help optimize your business operations, which may propel you towards your desired business goals. 
1. Round The Clock IT Support 
An IT system can experience issues at any given time, so it must constantly be under close monitoring, 24/7 if possible. In a highly competitive market space, this level of support is essential as you don't want to ruin your customer's experience or lose potential business opportunities. 
Unfortunately, an in-house team of IT professionals is not enough as they are often limited and available at the same time as you are. This is unless you decide to hire additional IT staff to work in shifts, which only increases your company's operational cost and reduces your profit margin. 
Nonetheless, this isn't an issue if you decide to hire a managed IT services provider such as Northern Star IT and other reputable ones you can find on the web. With these companies, your IT infrastructure will always be under close monitoring 24/7 to ensure everything functions seamlessly and make necessary updates and fixes. With smooth business operations guaranteed, you can one step towards attaining your company's objectives. 
2. IT Cost Reduction
Maintaining an IT network and infrastructure as well as a team of IT experts comes with many peripheral costs. Hiring a managed IT services provider can cut down some of the expenses and prove to be an economical choice. Also, working with one makes it easy to project and plan how much money you'll be spending on your company's IT system. It can also allow you to save resources that you'd rather channel to other profit-generating aspects of your business. 
A managed IT services provider helps you attain this by charging a fixed IT cost to perform all IT-related activities you need such as:
Ensuring high levels of security 
Minimizing hardware costs 
Offering professional expertise 
Keeping systems updated 
You can also request other IT services your business may need. 
3. Remote Centralized Systems
With a managed IT services provider, all your applications, servers, and data are hosted remotely in their data centers. Such facilities observe international standards for control and safety. The centralized system promotes improved accessibility and enhanced access speeds for your staff. This, in turn, gives both executives and employees better connection to company data, thereby improving their productivity. 
Maintaining business continuity can also be achieved thanks to the remote hosting of your company's critical data and applications. This is a great advantage as it ensures the IT side of your business will be still operational in the event of a natural disaster hits your premises.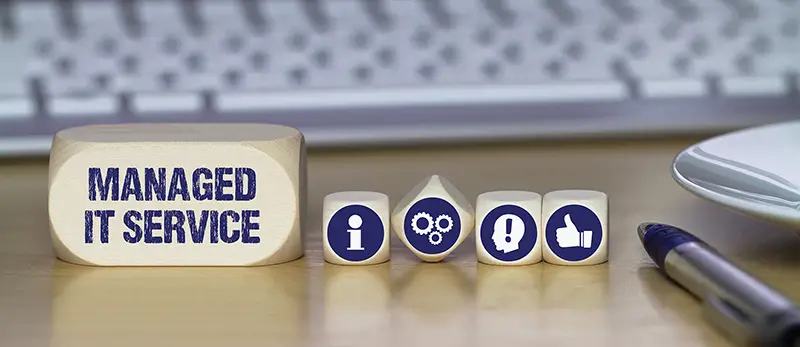 4. Focus On Your Primary Tasks 
Time is a scarce resource, so it's better to spend most of it doing high-profit activities you can do. If you do not specialize in tech, it is better to outsource your IT needs to a managed IT services provider. With them on board, you can freely focus on your core tasks knowing that a team of competent professionals is taking care of all your technology demands.  
5. Remain Updated On The Latest Tech Advancements 
The business space is all about having an edge over your rivals to provide the best possible services and products. To ensure you're always ahead of your competitors, you must grasp the latest technological innovations that can help ease business operations. You can obtain that edge when you hire a managed IT services team. 
They do this by ensuring your IT infrastructure is fully equipped and up-to-date with the newest software updates and security patches. With access to the latest tech and tools, they can enhance your productivity without you worrying about it.   
Takeaway
With IT increasing becoming important across different industries, many businesses resort to hiring a managed IT services provider. Consequently, you're assured that your information technology system runs efficiently and smoothly. If you don't see the need for a managed IT services provider, you should reconsider.
You may also like: The 4 most frequently asked questions related to Managed IT Services