Click here to get this post in PDF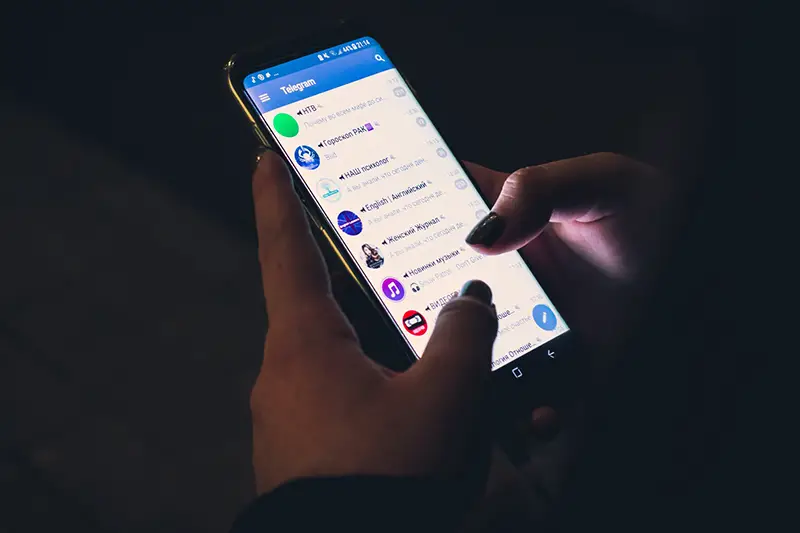 Telegram channels are a powerful tool for marketing and sales, but it's important to understand how to make your channel successful. That's where this blog article comes in. Here, you'll find the pros and cons of using Telegram as a marketing tool and best practices for running your own successful Telegram channel. 
This article is about how to make your Telegram channel successful. In this article, the author shares five strategies that are proven to increase views and engagement on your Telegram channel.
The Purpose of a Telegram Channel
A Telegram channel is a platform for users to share content or just chat with one another. The goal of your channel should be to provide useful information and entertainment for your visitors. If you want people to subscribe, you need to offer them genuinely valuable things. Make sure that the content on your channel does not get old. Keep current with new trends and topics so that it doesn't look like you're trying too hard to be part of what's happening now.
Why a Telegram Channel?
Telegram is a chatting app with lots of interesting features. The platform is heavily used in the chat world and offers a lot of potential for marketers. There are more than 200 million users on Telegram who want to build their own business or sell services via their channel. The best way to make it successful is by using relevant content and setting up some marketing strategies to attract new members.
How to Make Your Own Telegram Channel
To get your own Telegram Channel off the ground, you need to be popular on Telegram. You do this by creating a lot of interesting, engaging content that people love to share with their friends. You also have to make sure that the content is original and has value for your audience. To make your own Telegram Channel successful, you need to be active. Every day, you should try to share at least two new articles or videos that are related to the work you're doing. You should also ask your followers for requests and start individual discussions with people interested in a topic that's relevant to your work. 
Telegram channels are an incredibly powerful marketing tool for anyone. They can be used to reach out to large numbers of people at the same time and to promote your brand or products. However, you should never take setting up Telegram on its own. You'll need a strategy to ensure that your channel is successful and will increase in traffic over time.
Choosing the Right Channels for You
One of the most important things that you need to do is choose the correct channel for your market. For example, if you are a restaurant owner, it would be best to choose a channel that is related to food because people in that area will be looking for information about healthy recipes and different ingredients. If you're an animal lover, it would be best to use a channel with similar content. 
The first step is to choose one or several channels. The next step is to find the best people for your channel. When you have chosen a group of people, it's time to set up your channel. First, you will need a profile picture, name and profile description. Then you will need to create a bio and make sure that you're not spamming too much. Lastly, don't hesitate to contact other members of the Telegram community for support and advice.
The Art of Message Picking
The most important thing to remember when picking messages is to pick a message that will resonate with your audience. Don't forget to provide value before the sale. For example, if you're selling horseback riding lessons, provide tips on riding and maintaining horses. Promote your product as well.
Building Engagement and Increasing Exposure
It's important to build your Telegram channel with a strategy in mind. For example, try setting a goal like increasing the number of followers or getting more views. You can then use many different types of content to help you reach those goals, like exclusive telegram videos, polls, quizzes, and games.
Conclusion
The conclusion is that Telegram Channels can be successful if they are marketed correctly. The first step is to decide on the type of channel you want to run. Next, you need to choose a niche for your channel because only then will people join. You should have a marketing plan and also know how many members you want to get before you start advertising. Remember that success in Telegram comes from within, so it's important to always keep your audience updated with interesting content.
You may also like: How to Use WhatsApp as a Marketing Tool
Image source: Unsplash.com