Click here to get this post in PDF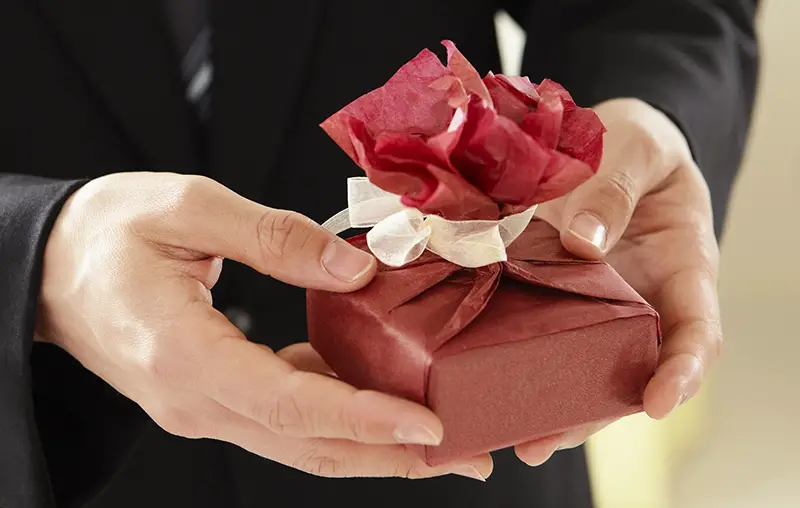 Giving stuff away for free might not seem like good business practice. However, freebies can in fact lead to profit – the act of generosity is likely to win over customers' trust and could lead to extra sales. Below are just five different ways to effectively use freebies in business to win over more customers.
Draw in new customers with tasters
Free tasters allow customers to try a product or service out so that they can more easily determine whether they'd be willing to pay for it. The key to a good taster is to not give away too much so that you're teasing customers into wanting more. A few examples of how companies use tasters include:
Free trials of software. These may allow a customer to try out an application (usually with limited features) for a few days before signing up.
Free introductory gym sessions. This allows customers to see what services a gym has to offer to determine whether they want to sign up.
Food tasters. Many shops that sell food or use small food tasters to whet customers appetites and encourage them to browse around.
Use promotional products to build brand awareness
Promotional products can be a way of building brand exposure. Such products may contain your company name and logo, helping to familiarise customers with your brand and potentially lead to future sales. There are companies that have tools such as a bottle printer or t-shirt printer to build these promotional products for you. Such products tend to be very cheap to make and can be given away for free in various situations including:
Handing them out at events. Promotional products are often given away at trade shows and conferences to leave attendees with a physical reminder. 
Take advantage of your customers needs. If customers need to sign documents and often forget to bring a pen, hand them a free branded pen to keep. 
Offer free extras to sweeten the deal
When persuading customers to pay money for certain products or services, you can often offer small free extras to sweeten the deal. If they were already debating whether to buy the product, this could convince them to go ahead with the purchase. A customer may even be persuaded into buying a product they wouldn't otherwise buy simply by offering a free extra. A few examples of free extras include:
Offering a buy-one-get-one-free offer on small essential items in a shop.
Offering guests who stay at your hotel free breakfast.
Offering a free roof box with a new car (particularly one that has limited storage space).
Throw in complimentary surprise gifts to improve customer experience
You can also offer surprise complimentary gifts after the customer has already made a purchase. This can help to improve customer experience – which could encourage them to use your services again. Alternatively, it could persuade them to leave a good review online (which could be good for attracting other new customers). Examples of these gifts include:
A free bottle of drink with a restaurant takeaway order.
Free body wash/soap/snacks in a hotel room.
A gift voucher included with an ecommerce package or placed in a customer's shopping bag.
Reward loyal customers with freebies
Freebies can also be used as a way of rewarding loyal customers. This can encourage these customers to continue using your service. Too often freebies are targeted at new customers – it's important that you nurture your returning customers as they could be contributing to the bulk of your income. A few ways in which you can reward loyal customers include:
Offering customers freebies after making a certain amount of purchases (e.g. a coffee bar offering customers a free drink after buying a certain amount of coffees).
Allowing customers to build loyalty points through a loyalty scheme that allows them to then make a free purchase of their choice (common with retail stores)
Randomly targeting loyal customers with free rewards. This could include putting all members of your gym into a prize draw to win a holiday or simply reaching out to a long-running customer with a gift. 
You may also like: 5 Field Marketing Tricks for Small Business