Click here to get this post in PDF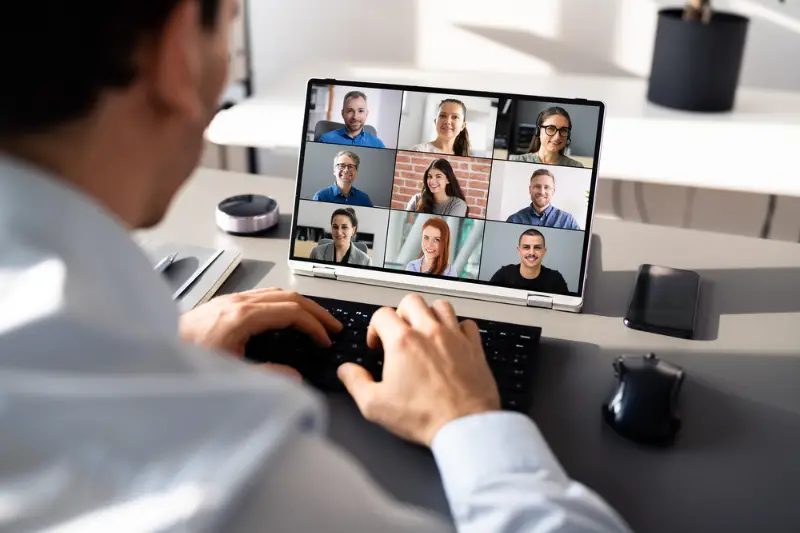 An inclusive environment is one where people can come to work feeling comfortable and confident to be themselves. It is somewhere they can work in a way that works for them whilst still delivering what the business needs. Every workplace needs inclusion, which is never more accurate than when considering a hybrid workplace. It is this type of inclusion that helps companies like Agile Recruit when it comes to finding roles where there is a desire for a greater degree of talent, innovation and engagement.
Exactly what is a hybrid workplace?
Hybrid working is simply combining working from home with being in the office. For some companies, this means set days in the office for specific teams; for others, it means an individual needs to come into the office a set number of times and can work from home the rest of the week. This is a more flexible approach to the working environment that, whilst an emerging practice before Covid-19, has become more commonplace since the pandemic lockdowns.
Advantages of a hybrid workplace
A hybrid approach to working offers several advantages, including:
Better work-life balance and employee experience – flexible working increases happiness and, therefore, job satisfaction and overall well-being in the workplace.
Increased employee productivity – for some employees, a home environment offers them fewer interruptions. Reduced commuting time can also contribute to better productivity.
Reduction in overheads – hybrid working can mean smaller offices because you don't need room for everyone simultaneously.
Disadvantages of hybrid workplaces
As with anything, there are, of course, some disadvantages of hybrid working:
Increase in security risk – when employees work on their own devices, there are greater data security risks.
A lack of communication – communication barriers can occur when someone works from home.
How important is a hybrid approach in the modern workplace?
Offering a more inclusive and diverse workplace has many benefits when it is done right. These include:
Increased innovation
The ability to outperform your competitors
Meeting and often exceeding targets
Being more agile and innovative
Recognise The Challenges 
For any business that is creating a more inclusive workplace, there are four main challenges they will need to negotiate:
1. Some industries struggle more than others with D&I, for example, the legal sector
2. Not all employees are confident enough to give the real reason they are moving to another company
3. People can feel intimidated or excluded by cliques in the workplace
4. Not all business leaders are fully aware of their own D&I strategies
How can you make sure you have inclusion in your hybrid workspace?
To overcome some of the challenges that surround the idea of a hybrid workspace and having a more inclusive workspace, there are some strategies that you can put in place. These will ensure that you are following the best practices:
Adopt inclusive workplace practices
Ensure your policies are flexible and include all employees
Encourage open communication and feedback from everyone
Promote a company-wide inclusive culture
Offer diversity, inclusion and equity training to all employees
Within every workplace, including a hybrid one, inclusion is vital. It can help your company retain a higher grade of talent and assist with driving engagement, innovation and development. There are significant advantages, and these can be an essential consideration for potential employees looking to change their roles. If hybrid working in an inclusive environment is off the table, this can be a deal breaker for those individuals who have already experienced a hybrid working solution.
You may also like: The Crucial Elements Of Hybrid Office Design
Image source: Depositphotos.com