Click here to get this post in PDF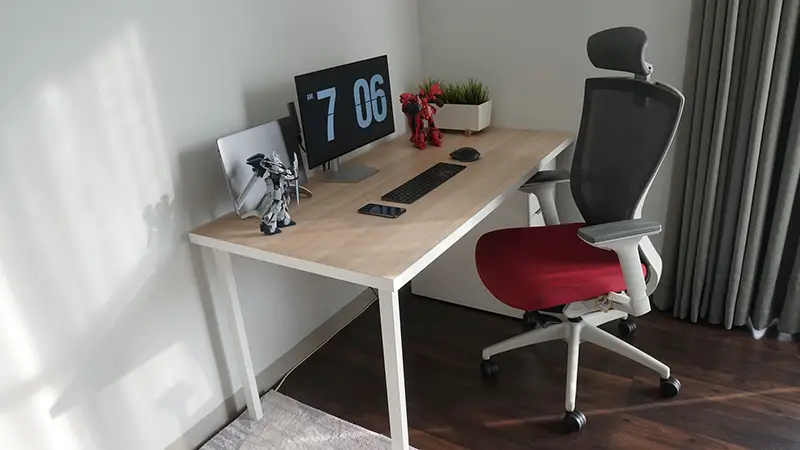 Working from home brings with it many challenges, but it also has a wealth of benefits. From spending more time with family to having an easier commute and saving money, working from home can really enhance your work-life balance – as long as you know how to find that balance.
We're going to take a look at ways you can keep the work-life balance perfectly positioned.
Get into a routine
One of the best things you can do when working from home is to get into a routine. We know it can be tempting to roll out of bed 30 minutes before you start, but getting up early, having breakfast and giving yourself plenty of time to relax before starting work can help put you in a good state of mind.
Have a desk with a comfortable chair
When you work in an office, measures are in place such as a DSE risk assessment to make sure you have everything you need to work comfortably. While working from home, invest in a high-quality desk chair with castor wheels and a desk that is the correct height, to ensure you can work comfortably and reduce back strain.
Know when to walk away from the desk
One of the biggest issues you may find that is hindering your work-life balance is that you're unable to "shut off". Have a workstation that you can work at for your set hours then when it's time to shut down your computer, do so and walk away. Not having an appropriate workstation can make this more difficult. For example, if you always sit on the sofa to work, when you sit there to relax you will associate it with work and feel like that's what you should be doing.
Delete emails from your phone
Keep your work and personal accounts separate. This means not having work emails on your phone. You can be easily tempted to check your emails in bed or on the weekends when you're supposed to be relaxing ready for the next week ahead. Having your work devices separated removes the convenience of checking emails and doing tasks. Instead, you'll need to go and get your work computer, which, if you're tucked in bed, may not be appealing.
Don't forget to take lunch
Just because you're at home doesn't mean you should skip lunch. Taking regular breaks is encouraged to help reduce stress, eyestrain and headaches and boost productivity. It's a good idea to take your lunch in the middle of the working day and maybe use it to get some fresh air (weather permitting) and have something to eat to refuel for the afternoon.
You may also like: How You Can Help Your Employees Obtain A Better Work-Life Balance
Image source:Unsplash.com