Click here to get this post in PDF
As a boss, one of the most important responsibilities is to ensure that the team meets its objectives and remains profitable. That is not, however, your sole duty. You should also make sure that the people who work behind the desk are taken care of and are happy at work.
Work-life balance has become a subject of increasing interest, particularly as the boundaries between our homes and workplaces have narrowed due to remote work and virtual office spaces. It's in your best interests as a boss to keep your staff satisfied and fulfilled by providing a balanced work-life balance. Here, we look at how to do this.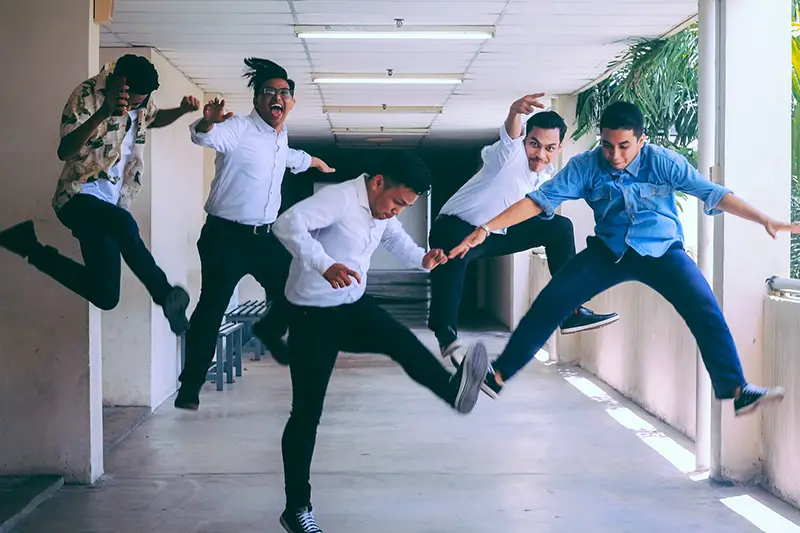 Don't let them work longer than they need to
If you have employees who work late because they are dedicated to their project, it will seem to be a positive thing. If you're not careful, however, too much overtime can lead to extreme burnout. To prevent the staff from being overworked, consider imposing a strict time limit on them. It is also important to remember that sometimes, working too many hours is not a sign that they are working hard, but they are not working efficiently.
Encourage breaks
Perhaps the most committed employees are so focused on their jobs that they fail to take breaks on a regular basis. Maybe they are afraid they won't be able to finish their tasks on time, so they are refusing to get up from their desks. This way of working is not good for anyone, so encourage them to take their full breaks away from their desks.
Provide a decent breakroom which makes them feel relaxed – comfortable seating, facilities for preparing food and drinks. Don't skimp on things – look at a coffee machine buying guide, microwave, comfy seats and give them the best that you can afford. They work hard for your business – they deserve a bit of comfort!
Allow flexibility
For certain employees, the 9-to-5 routine is a welcome structure, but it may be oppressive for others. Enable the workers to choose their own working hours, whether it's the usual eight-hour day from morning to afternoon or something a little different, like late evening or early morning shifts. There shouldn't be any issues as long as the team completes all of their assignments on time.
Provide paid time off
In certain workplaces, there is a negative stereotype that vacation time is nothing more than a selfish extravagance. As a boss, your goal should be to dispel this myth by encouraging your employees to take paid holidays during the year. Holidays can have a hugely positive effect on workers, recharging them and inspiring them to be more productive at work. As a result, it's important that the team is motivated to take time off and come back refreshed.
Support your team
Taking time to get to know your employees – what drives them, what holds them back, and any personal circumstances that may impact their work-life – can help you to support them so that they are happy at work and you get the best out of them while they are there.
You may also like: Resources to Help Your Employees Achieve Work Life Balance