Click here to get this post in PDF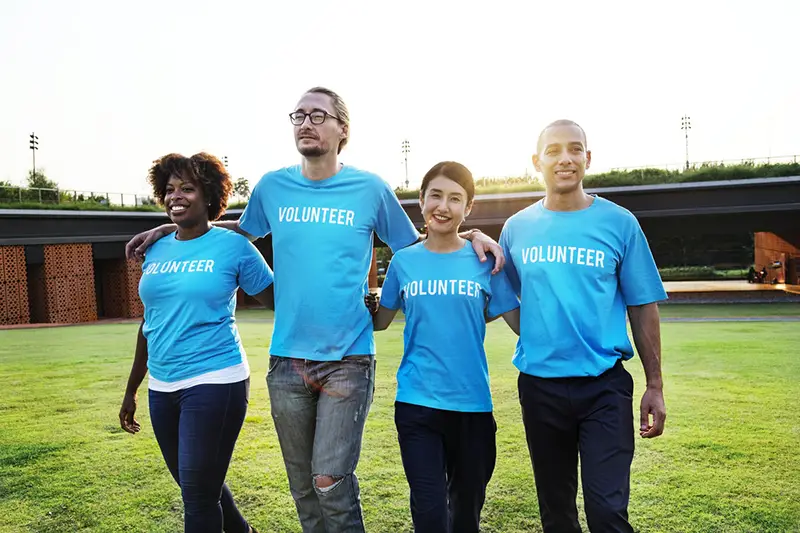 There are many factors that contribute to positive employee experience and productivity: salary, work-life balance, responsibilities, and company culture are just a few. However, more businesses are starting to realize that their workers tie their values to their employers as well. People want to work for companies that are engaged in the community and excited about helping local residents. Here's why your staff cares so much about what your company does and how it benefits you.
Employees want to take pride in the companies they work for.
One of the main reasons why employees love it when their employers support the local community is because it builds a sense of pride in their work. Your staff members can feel like the company is making a positive difference in your area and the profits they are working to make for you will benefit society as a whole. They can link their career growth to finding a new way to make the world a better place, and that inspires them to do hard work for what they perceive to be a great company.
In a survey of 66,000 workers across 300 Canadian companies by Great Place to Work Canada, respondents made it clear that they will work harder for employers that care about their communities. When people, "feel good about the way my organization contributes to community," they are 18% more likely to stay at an organization, 57% more likely to feel valued, and 83% more willing to give extra to get the job done.
However, one of the most stunning statistics from the survey is that workers were 45% more likely to be brand ambassadors. They want to bring more people into the organization because they are proud of the work it does and the core values it represents.
Employees want to feel safe and valued in the office.
The types of community organizations that you support will reflect the workers that are attracted to your business. For example, Venterra Realty strives to be one of the best workplaces for women in the Austin area. By investing in top female talent and caring for employees who might otherwise get left behind in a male-dominated real estate industry, they can attract the right people to the Venterra team from both genders — women who want to grow their real estate careers and men who value companies that treat women as equals.
Investing in the community doesn't just mean donating to local charities or sponsoring events. You invest in the community by supporting your employees with great benefits. For example, offering childcare benefits and parental leave as company benefits shows how you support your community. It empowers women to do hard work for a great company because they know they won't face discrimination for having kids and can save on childcare costs when they return to work. Having employees who are committed means solid growth for you, so everyone wins.
Your actions as an employer will determine the type of employees that work for you. Do you want to bring in people from all genders, races, and backgrounds who want to grow with your business and do their best? If so, you need to create a workplace experience that reflects those values.
Giving back to the community also benefits companies.
This appreciation and engagement within your employees can have tangible benefits for your business. By investing in the community, you have the power to reduce the number of employees that leave your company on average while increasing productivity because of high engagement.
You can also measure employee experience and engagement with a few key tools. For example, with the right HR software (see this guide https://arcoro.com/blog/hris-guide/), you can track the rates of employee turnover and even collect survey data and engagement and employee relations.
If your team members see your actions within the community and know that your business helps those in need, they will be proud of where they work and strive to do their best hard work for you. The good you do for others can pay significant dividends for you.
You may also like: The Best Ways for Businesses to Raise Money for Charity