Click here to get this post in PDF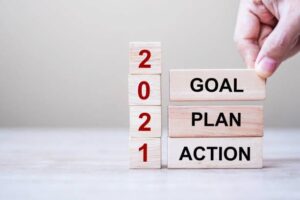 Personal and professional coaching has become a valuable resource for many people in Seattle and beyond over the past decade. Experts who offer their support and advice can help you refocus on your goals in every area of your life. Business owners are forced to wear numerous hats taking on responsibilities that may not be within their realm of knowledge. Hiring a coach can help you get your priorities organized.
Most professionals start with an idea and a generalized business plan, but may not have much experience running a successful business. Bringing in a professional coach can help you reach your goals in Seattle, WA, or wherever you choose to open your venture. From streamlining your operating systems to finding a more balanced work-life routine, let's look at a few ways a life or professional coach can help you reach your business goals.
Improved Goal Structure
You may have a long list of goals for your business but not have a clear idea of how you will practically achieve them. Hiring a professional coach can help you  jumpstart on your goal planning structure. A coach will take you through your goals and find a path to follow towards your objective. 
Many business owners become bogged down by day to day operations, and they can lose sight of their goals. In other cases, not finding a way to work realistically towards a goal can be discouraging and result in ambitions being dashed. A coach will help you see your goals clearly and make a solid plan to get things done.
Explore Your Skill Set
As a business owner, you may find that you become focused on developing and promoting your product or service. While this is an essential part of a successful venture, it may not leave your room to explore your other strengths. You likely have a more expanded skill set than what you are currently using. A professional coach can help you to explore and discover your hidden talents. Defining where your abilities are focused can help you to set more attainable goals and improve your confidence.
Discover Confidence
Working with a professional coach can help you to improve your confidence by boosting your skills and honing your sales technique. A coach can give advice and realistic feedback on professional strategies, and help you discover your strengths. When you work with a career coach, you will have an unbiased person to share your ideas and goals with. The direct support that you receive from your coach can help to reassure you that you are being proactive about the future of your company. Through encouragement and experienced advice, your career coach can help you to perform at your best and improve your professional confidence. 
Stress Management
Starting a business is a highly stressful enterprise. There is more to running a successful company than just having a good product or service to offer. Many business owners can find themselves becoming overwhelmed by the avalanche of professional commitments that need their attention. Many professionals can struggle to be productive and excel when they are under tremendous strain. 
A professional coach can help you to manage your stress. From delegating responsibilities to other company officers to learning stress management techniques that can help you relax; your coach can teach you the skills you need to manage your company confidently.
Find a Work-Life Balance
With the demands of running a business, many professionals find that they lack a healthy work-life balance. The ongoing career obligations can make most people feel like they have very little time left over for the things that bring them joy, like spending time with family and friends. 
Developing a healthy work-life balance by working with a professional coach can give you a different perspective on the importance of prioritizing your work and career life. You will learn that taking time away from your career can make you more productive and goal-oriented. Professional coaches are experienced in listening and honing in on the most effective work patterns for you. 
Most new entrepreneurs can benefit from some professional coaching. From boosting your confidence, learning to balance your personal and professional lives, and exploring your hidden skill sets, working with a professional coach can help you reach your goals and take a step closer to success.
You may also like: Are Life Coaches Legit Or Just Hacks Without Real Degrees?
Image source: Istockphoto.com