Click here to get this post in PDF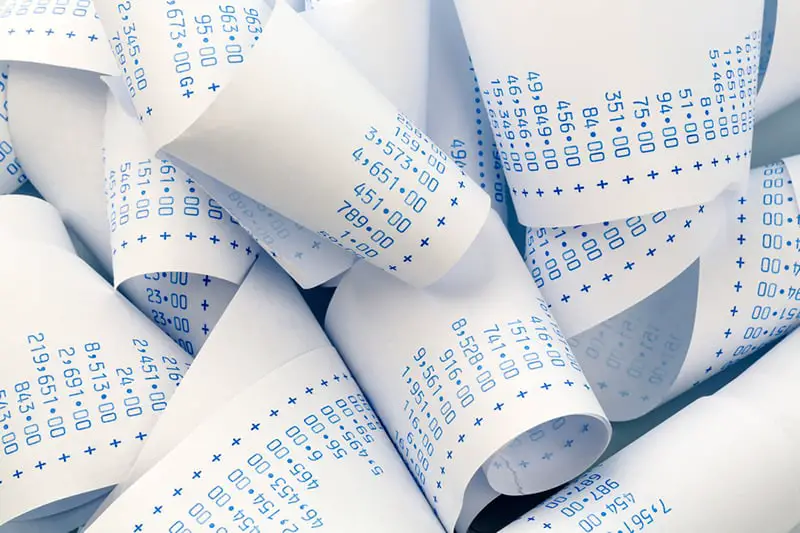 Debt. One of the many things that can put people off from starting their own business. But even if you have the guts to start your own business and become self-employed – you'll most likely face obstacles along the way.
Every business is afraid of debt, but you should be afraid of debt derailing your business. The good thing is that it can be prevented – and in this post, find out how experienced Insolvency Practitioners can help your business if you ever find yourself in debt.
Starting up a business is a very exciting & positive thing and it can be a life-changing decision – but the finances can be the ones that can make it or break it.
Ways to Avoid Overlooking Finances as a New Business (Before it Gets Too Late)
You must have heard the saying – "it's better to prepare and prevent than to repair and repent". The same saying can apply to a new business whether it's a start-up or a small business.
There are many reasons debt occurs, and not having full control and insight on the finances is just one of them.
This is something that most new businesses do – they overlook finances since their income and expenses are just starting to add up and they rest assured thinking everything is in control. And whether you have hired an accountant or not – there are things you can start practising in order to stop overlooking finances from the beginning.
Here are ways to avoid overlooking finances:
Understand your business expenses
Track your business expenses
Strategically budget the money
Keep your credit cards in check
Work on marketing & growing your business to produce higher income
This might seem simple and easy on paper, but it's definitely harder in practice. Even statistics show that half of the businesses fail in the first year, according to Investopedia.
And why do they fail? Overlooking finances and not taking care of expenses properly is most likely the reason.
But what do you do if you're already in debt and it's threatening your business? The good news is that there are plenty of things you can do. Most importantly, you shouldn't stop fighting for your business until it's 100% over.
Seeking Professional Help is Highly Recommended
Most businesses might see professional help as an additional expense without thinking it through. It's highly recommended to seek professional help as soon as you notice the financial issues within your business.
If your business is suffering hard from debt and can't meet its financial obligations – you're even required to deem insolvency under Section 123 of the Insolvency Act 1968 if you live in the UK.
Applying some of the solutions might not be as efficient and yet you'd have to be time-efficient in such delicate situations.
On the other hand, getting professional help might be an additional expense, but it is worth the value since it can help you deal in the worst situations you might find yourself in. Professional help such as an Insolvency Practitioner is even required to be hired in case your business deems insolvency.
You might be a great business owner but the fact is that every business owner should have its own insolvency specialist – even if your business isn't in big debt. Licensed insolvency specialists can smooth out the process & take care of the important things and procedures.
How Insolvency Practitioner Can Help Your Business
The good news is that Insolvency Practitioners can help if your business is in debt. Insolvency specialists are often considered only to be brought in to liquidate the failed businesses – but in reality, they do much more than this.
In the UK you are required to have a licensed Insolvency Practitioner to act in relation to insolvency procedures. Their main role is to carry out a wide range of duties, where the main duty is to accompany the company's creditors. By acting on the behalf of directors and creditors, Insolvency Practitioners can help deal with an insolvent business and events that follow.
Even though Insolvency Practitioners are in some situations required to be hired by the law, it can be comforting to know they're on board since they can offer advice to try & prevent insolvency, negotiate with your creditors, realise your business assets, and much more.
Therefore, Insolvency Practitioners are definitely playing in your company's favour and without their help – it might be really hard to dig your business out of debt.
Conclusion
Running a business isn't a straight road, and while there are no promises or possible predictions – there is no better way than just getting into it and learning from the experience (no matter how costly that can be at times).
Every business is different – and while some businesses head down a successful road, some of them need a bit of help in the beginning.
Looking for professional help is the best way to set your business on the right path in case you've weren't that lucky in the beginning.
One thing you should remember is that there's no problem that can't be solved. Therefore, you shouldn't think twice before asking for professional help for your business.
You may also like: Litigation: Everything You Need To Know About Insolvency Proceedings