Click here to get this post in PDF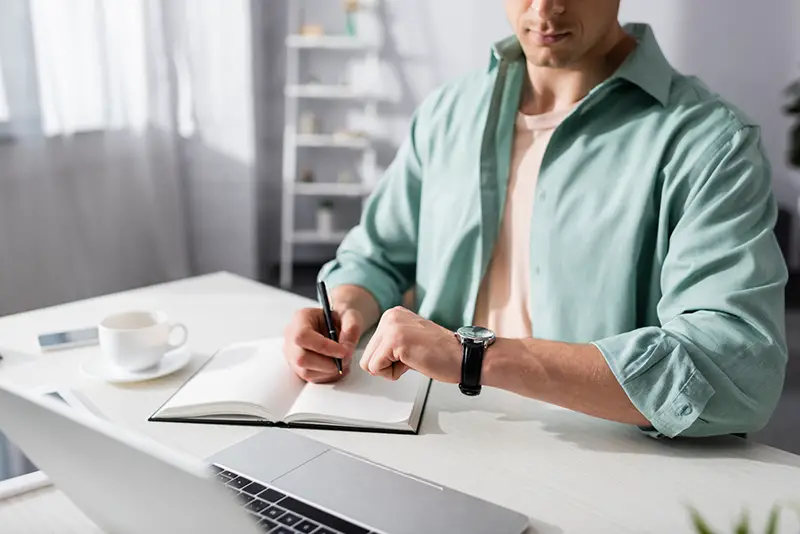 Small businesses are essential in the global economy, contributing significantly to job creation and economic growth. However, many small businesses struggle to maintain profitability and competitiveness due to limited resources, stiff competition, and constantly changing market conditions.
To remain competitive and profitable, small business owners must continuously seek ways to improve their efficiency. By improving efficiency, businesses can reduce costs, increase productivity, and enhance customer satisfaction, leading to increased revenue and growth opportunities.
This article provides ten tips to help small business owners increase their efficiency, including automating repetitive tasks, outsourcing non-core functions, implementing efficient time management practices, and fostering a culture of continuous improvement. Small business owners can overcome challenges and achieve long-term success by implementing these tips.
So, without further ado, let us get straight to the topic. 
The Entrepreneurial Operating System (EOS)
EOS, or Entrepreneurial Operating System, is a comprehensive framework designed to help businesses streamline operations and achieve long-term goals. This system focuses on six key components: vision, people, data, issues, processes, and traction. By implementing the EOS system, businesses can align their goals and priorities, improve communication and accountability, and identify and solve issues quickly and efficiently.
The success of the EOS framework is well-documented in the book Traction, which provides practical guidance and real-world examples for small business owners looking to improve efficiency and drive growth.
Automating repetitive tasks
Repetitive tasks can take up considerable time and resources, which can be better spent on other critical business functions. Automating these tasks using software or tools can significantly increase efficiency and productivity. Small business owners can streamline operations by automating repetitive tasks such as email marketing, inventory management, and social media posting. This allows them to save time, reduce errors, and free employees to focus on more critical business functions.
Additionally, automation can give businesses real-time insights and data to make more informed decisions. While a cost may be associated with automating certain tasks, the long-term benefits and ROI are often significant, making it a worthwhile investment for small business owners.
Implement efficient time management practices
Maximizing time is crucial for small businesses to increase efficiency and productivity. Implementing efficient time management practices allows firms to maximize resources, prioritize tasks, and meet deadlines. Small business owners can begin by identifying their priorities, delegating tasks to capable team members, and setting realistic deadlines.
Time-blocking and scheduling breaks throughout the day can help businesses stay on track and reduce distractions. Additionally, using technology such as project management tools and automation software can help streamline tasks and free up time for more critical tasks. Adopting these practices can help small businesses optimize their time and resources and achieve their business goals efficiently.
Outsourcing non-core tasks
Small businesses often have limited resources and expertise, making managing all aspects of their operations challenging. One way to address this issue is by focusing on core competencies and outsourcing non-core tasks to specialized service providers. Outsourcing allows small businesses to access specialized skills and knowledge, reduce operational costs, and improve efficiency. Small business owners can concentrate on their core competencies, such as product development or service delivery, by outsourcing accounting, IT support, and marketing tasks.
This can help businesses to increase productivity, improve customer satisfaction, and stay competitive in a constantly evolving marketplace. However, choosing outsourcing partners carefully and establishing clear communication channels is essential to ensure that non-core tasks are completed to the highest possible standard.
Empower your employees
Investing in your employees' skills and knowledge is crucial to increasing the efficiency of your small business. Well-trained and empowered employees are better equipped to make informed decisions, solve problems efficiently, and provide excellent customer service. Regular training sessions and mentoring programs can help employees stay up-to-date with industry trends and best practices, benefiting your business.
Empowering your employees means giving them the autonomy to make decisions, take ownership of tasks, and act on opportunities to improve your business processes. When employees feel valued, trusted, and motivated, they are more likely to perform at their best and contribute to the overall success of your business. By training and empowering your employees, you can build a strong team that can help take your business to the next level.
Foster a culture of continuous improvement
Creating a culture of continuous improvement is vital for small businesses that want to remain competitive and thrive in today's rapidly evolving business landscape. By fostering a culture of constant improvement, small business owners can encourage their employees to continually look for ways to improve processes, products, and services. This can lead to enhanced efficiency, reduced costs, improved customer satisfaction, and increased revenue.
To create a culture of continuous improvement, small business owners should encourage their employees to share their ideas and suggestions openly. They should also provide regular training and development opportunities to enhance their employees' skills and knowledge. Small business owners should also establish a feedback loop to continually monitor and evaluate their employees' performance and progress.
Prioritize customer satisfaction and feedback
In today's competitive market, customer satisfaction is critical to the success of any small business. Happy customers are more inclined to become repeat customers and refer others to your business. Therefore, it is crucial to prioritize customer satisfaction by providing high-quality products and services, ensuring prompt customer service, and seeking feedback regularly.
By gathering customer feedback, you can identify areas that need improvement and make changes to improve their experience. This can lead to increased customer loyalty, positive word-of-mouth advertising, and a better reputation in the market. In short, prioritizing customer satisfaction and feedback is essential for small businesses to remain competitive and achieve long-term success.
Conclusion
Small business owners face numerous challenges in today's competitive market. However, implementing the tips outlined in this article can improve efficiency, reduce costs, increase productivity, and enhance customer satisfaction. Automating repetitive tasks, implementing efficient time management practices, outsourcing non-core tasks, empowering employees, and prioritizing customer satisfaction and feedback are all effective strategies for small businesses.
By following these tips, small business owners can foster continuous improvement and regularly track business metrics, which can help them make data-driven decisions and stay ahead of the competition. With the right strategies, small businesses can overcome their challenges and achieve long-term success.
You may also like: Tips to Boost Your Business
Image source: Depositphotos.com