Click here to get this post in PDF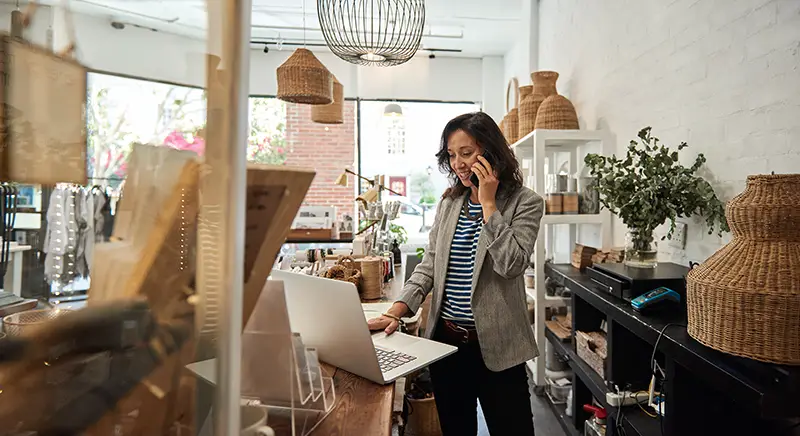 Everyone begins their small business with the dream of making a bundle of cash. And for the first few years, it works out that way, but the growth can start to plateau at a certain point.
To continue to grow and thrive, you need a solid business management plan. Without one, often the best new ideas you come up with start to flounder.
Just keep reading, and we will tell you what tips for managing a small business are guaranteed to help you take your company to the next level.
1. Create a Business Plan
A business plan is like a road map when running a company. It lays out goals, strategies, and sources of money for the business. A well-written plan should have an executive summary, an analysis of the industry, a market opportunity, an overview of the competition, a management team, products or services, operations, a business model, marketing and sales plans, and financial projections.
When making a business plan for a small business, you should also do a thorough business risk analysis. This means looking closely at everything that could put the organization at risk. You must also learn what is threat assessment in order for you to prepare for every possible scenario that can happen in your business.
2. Be Organized When Managing a Small Business
A well-thought-out plan will make it easier for you to keep track of important tasks and meet deadlines. Being organized will also make keeping up with money and paperwork easier, so you can focus on more important goals, like growing your business.
It is important to set up a filing system that makes it easy to find information. Keeping track of all your documents, like customer invoices, will be easier if you have a clear plan for how to do it. Accounting software or apps and automating financial processes can also help keep things in order.
3. Network and Market Your Business
Through networking, you can access and leverage a range of valuable resources and contacts that can help with your business's growth and development. By attending networking events such as industry conferences, trade shows, and local business gatherings, you can introduce yourself, your services, and your business to various people who can become potential customers.
Additionally, marketing your business through various methods, such as advertising, social media, and content creation, can extend your reach and bring in leads and customers. When done properly, both networking and marketing can greatly contribute to the growth and success of your small business.
4. Be Adaptable
Successful managers can adapt to changing market conditions, make changes to the business model and operations when needed, and make decisions in an environment that is always changing. Also, they must be willing to evaluate their current strategies and approaches, re-evaluate the competitive landscape, and develop new ideas and advantages to help their business.
5. Control Costs
To stay competitive, a business must be aware of its overhead and operating costs. Creating a budget to monitor finances and expenses and a break-even analysis to help plan and calculate the optimal levels at which to set prices will help to manage costs.
Elevate Your Business!
Businesses are always looking for ways to be more successful and efficient. By utilizing these effective tips for managing a small business, owners can better manage their time, build a positive team environment, and maximize revenue.
Start today to gain success in your small business and experience the rewarding feeling of achieving your goals.
We hope you found this article helpful. If you did, be sure to check out our blog for more valuable information.
You may also like: Business Tips for Small Business Owners
Image source: Shutterstock.com