Click here to get this post in PDF
An organization's IT department is one of its most essential functions. In the past, it was responsible for managing and maintaining the company's computer systems. However, in today's digital age, the role of the IT department has changed dramatically. It is now responsible for many tasks, including data security, system administration, and even business strategy. Unfortunately, suppose you are a business owner who is not yet taking advantage of all that your IT department has to offer. In that case, you are missing out on many potential growth opportunities. This blog post will discuss how an effective IT department can help your business grow.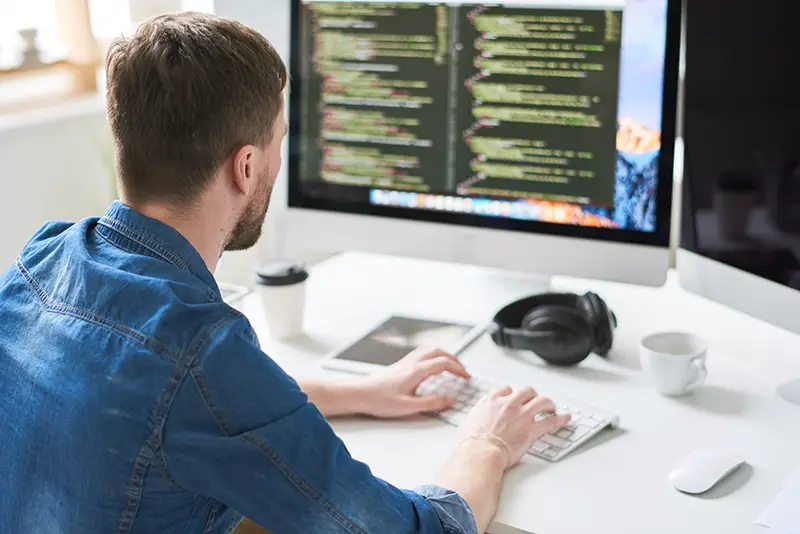 The Importance of an IT Department
An IT department is a vital part of any organization, large or small. IT departments are responsible for managing the technology that keeps businesses running smoothly. This includes everything from computers and servers to networks and data storage. In addition to keeping things running smoothly, IT departments also play a vital role in reducing downtime and ensuring that data is secure.
Technology has become increasingly important in the modern business world. As such, the role of IT departments has also grown. In many cases, IT departments are now responsible for designing and implementing new technologies that can help businesses grow and compete in the global marketplace. Additionally, they often support and train employees on using new technologies effectively. There are many reasons why an IT department is essential in today's business world. Here are just a few:
– They keep businesses running smoothly by managing technology effectively.
– They play a vital role in reducing downtime and ensuring data security.
– They help businesses grow by designing and implementing new technologies.
– They provide support and training to employees on using new technologies.
An IT department is an integral part of any organization, large or small. If you're not already taking advantage of all an IT department can offer, now is the time to do so.
Improving Employee Productivity
The goal of every business is to make money and grow. To achieve these goals, companies need productive employees. However, when employee productivity suffers, so does the bottom line. This is where an IT department can help. Keeping employee downtime to a minimum can help improve productivity and keep the company moving forward.
How do they do this? By reducing or eliminating common issues that lead to employee downtime. For example, if employees constantly have trouble accessing specific applications or files, it wastes time and frustrates them. But if the IT department can find a way to streamline that process, it not only saves employees time but also improves their morale. And when employees are happy and productive, it benefits the entire organization.
Reducing IT Downtime
While it's essential to have an IT department that can help reduce employee downtime, there are times when the department itself experiences downtime. When this happens, it can have a ripple effect throughout the organization. For example, employees may be unable to access needed files or applications, customers may be unable to reach your company, and sales may suffer. In short, downtime can cost your business money.
Reduce IT downtime: One of the most critical roles of an IT department is reducing downtime due to technical issues. By keeping systems updated and troubleshooting problems quickly, businesses can avoid losing money due to lost productivity.
That's why it's so important to have a plan for when things go wrong. By having a dedicated IT professional team ready to jump into action at a moment's notice, you can minimize the impact of downtime and keep your business running smoothly.
Increasing Customer Satisfaction
One of the most critical ways that an IT department can help an organization is by increasing customer satisfaction. When customers are happy, they are more likely to return and do business with the company again. They may also recommend the company to others. If a company has a good reputation, it can also attract new customers. All of this leads to more revenue for the organization.
An IT department can help increase customer satisfaction in several ways:
They can ensure that the website is running smoothly. Customers should be able to find what they need quickly and easily without any issues.
The IT department can ensure that all online transactions are secure. Customers need to know that their personal information is safe when purchasing.
The IT department can provide customer support.
If a customer has a problem, they should be able to get help from a live person quickly.
Fostering Innovation in the Workplace
The IT department in an organization can play a pivotal role in fostering innovation and creativity among employees. By encouraging new technologies and ideas, the IT department can help create an environment where employees are constantly challenged to improve their work. In addition, the IT department can help reduce IT downtime, leading to increased productivity and profitability for the organization as a whole. Ultimately, the importance of the IT department in an organization cannot be understated.
In conclusion, the IT department is a crucial part of any organization. The IT department can help an organization reach its full potential by encouraging innovation, reducing downtime, and improving productivity.
You may also like: Technology That Can Improve Productivity
Image source: Shutterstock.com