Click here to get this post in PDF
Judging by the 261,000-odd new Honda Civic models sold in the USA in 2020, Honda is a very successful brand and at the height of its success. And the popularity of their cars isn't down to metrics like their performance, horsepower, cargo space, or fuel economy alone. Honda's meteoric rise to stardom is as impressive as it has been sustained. Keep in mind that it was only founded in 1948, more than 60 years after the first automakers and relatively recently in terms of the roots of our motoring history.
Yet, in such a short time in comparison to other automakers, Honda has become a household name the world over and has endured as a brand where others have risen and fallen. What is Honda's secret to building a successful and thriving business and what can we do to emulate it? Let's look at a few things that make it stand out.
The Figures
A scant 11 years after its founding, Honda became the largest motorcycle manufacturer in the world in 1959, and today, it produces nearly half a billion motorcycles per year. It only started manufacturing cars in 1963 and has a massive range today, covering everything from coupes to crossover SUVs. However, it is also present in the marine, watercraft, and power-generation industries. Across these five disciplines, it produces more internal combustion engines per year than anybody else in the world.
It was also the first Japanese automaker – not Lexus – to establish a separate luxury brand: Acura, in 1986. On top of all this, they also became the first Japanese automobile manufacturer to become a net exporter from the US – exporting more vehicles built in the US than importing vehicles to the US – a milestone it reached in 2013. Honda has been involved in motorsport for most of its history too, joining F1 in 1964.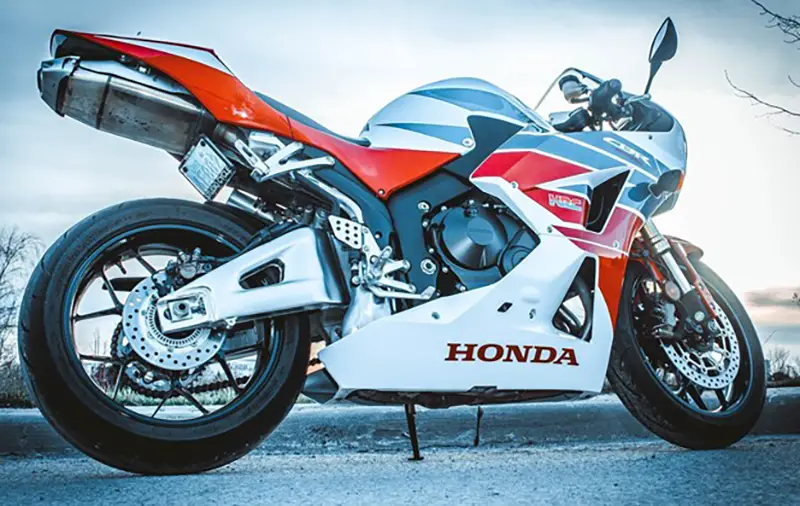 Image source: https://unsplash.com/photos/KA9W4k0pOn4
The Strategy
As is usually the case with a successful business, many factors play into the advancement of the brand. Let's have a look at some of the most interesting and imaginative ones.
Kaizen. One of the main driving forces of excellence behind Honda's success has been kaizen, the philosophy of changes that are made for the better – and the accompanying continuous improvement – that had its origins in Japanese culture and has now spread around the world as a best-practice business strategy. It's not all about adding new and unreliable features and technology, it's about making the product better. That's why every Honda review notes the car's reliability.
Inventive marketing. Honda has fashioned itself as a maker of dreams that enriches people's lives, from its remarkable and utterly captivating 2017 Honda 'Dream Makers' video and ad campaign to its EarthDreams environmentally responsible engines. In fact, the 'dream' concept has been a golden thread in Honda's history, starting with the company's 1949 D-Type motorcycle going by the name of 'Dream'.
Product portfolio. There might not be another automaker that covers as many bases as Honda – and successfully at that. Besides all its other successes, notably as the world leader in motorcycle sales, it is also the seventh-largest automaker in the world. In the US alone, its Honda Civic models account for more than 250,000 unit sales per year and the CR-V SUV range at well over 300,000. They cover the complete market, from budget cars to premium products.
Regional divisions. Honda has made the decision to divide the world into six sales regions and have each region work as an autonomous unit to improve marketing and grow sales in a way that works best for those areas and cultures. The strategy has proven to be a resounding success.
Distribution channels. Honda makes use of a multifaceted distribution model, incorporating traditional showrooms and dealerships, as well as direct-selling agents, resellers, authorized service centers, and e-commerce sales.
Various industries
As mentioned before, a key factor to Honda's success is its involvement in many market sectors. Of course, they are fully cognizant of the fact that responsible management is required to keep a universal focus and strategy and not fall foul of the type of distraction that could sink a business, as it nearly did to Fiat decades ago when they tried to do everything. However, instead of dabbling with completely unrelated markets, as the Italian company did, Honda has remained in the transportation business – and that of making engines. They even have their own business jet and today cover these domains:
Cars
Motorcycles
Power-generation products
Marine and watercraft
Aviation
Conclusion
Honda has proven to be adept at focusing on multiple domains while keeping a universal focus and mission statement. The company has shown that a multifaceted approach does not have to be a distraction if managed responsibly and today stands as one of the automotive business's major success stories. It now has nearly unshakable brand equity and an industrywide reputation for manufacturing top-class products throughout its product portfolio. It goes to show that, while business acumen, management, profitability, and a multitude of other sound business practices obviously need to be in place, a central theme has to unite them all. For Honda, this has been the 'dream' theme. And they are certainly dreaming of very successfully.
You may also like: What Volvo Can Teach Us About Rebranding