Click here to get this post in PDF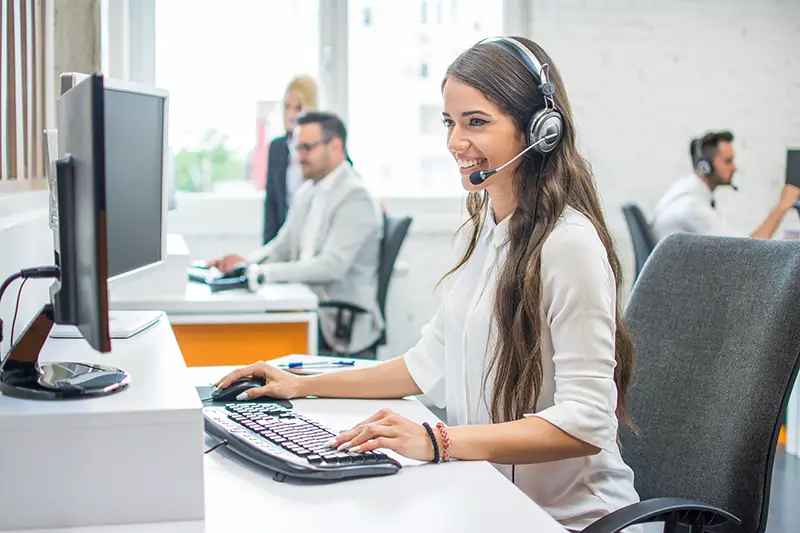 A help desk is so much more than a customer support platform. With the right help desk tools to help you generate a proactive approach to customer service, you can slash costs, boost profits, and build brand loyalty.
Your company's help desk might just be a contact form, email address, or phone number on a web page with you or an assistant at the other end. It's usually the first and only point of contact for customers with questions, issues, or complaints about your company's products and services.
These direct interactions with your customers are golden opportunities to foster good relations by providing professional customer support. As your customer base grows, you inevitably need to focus on progressing from a reactive to a proactive approach. 
By combining proactive strategies with help desk software tools, you can learn more about your customers' needs and evolve your business in the best direction to fit market demands. At the same time, you transform your web presence into a powerful and cost-effective public relations, branding, and marketing platform.
The Challenges of a Reactive Help Desk Approach
A reactive approach means you are dealing with each issue as it arises. Your help desk team is only reacting to unplanned events that disrupt services, or they are bogged down dealing with customers' questions and complaints.
Being reactive breeds chaos, creates delays, costs money, and causes customer dissatisfaction. With 88% of customers expecting a response to their initial enquiry with 60 minutes.
Having a reactive help desk system also puts a strain on staff and it's an unnecessary drain on resources. Preventing you from making progress and scaling as you constantly run around putting out fires.
The key challenges of a reactive help desk approach include:
Disruptions from unplanned service downtime
Disorganised email trails 
Lengthy customer waiting times
Spending excessive time and resources resolving repetitive issues
Catering to customers using different devices
Providing round-the-clock customer support 
Benefits of Choosing a Proactive Help Desk Approach Over a Reactive One
A proactive approach fosters a highly valuable emotional connection with customers, who increasingly expect a more personal service to re-enforce their connection.
Today's customers place the same emphasis on flawless engagement as they do on product quality. In turn for good service, they become fiercely loyal. On the other hand, you'll quickly lose customers that have a negative interaction if you rely only on a reactive approach.
Recent industry surveys have revealed that most customers (more than 70%) cite the quality of customer service as the 'most important factor' when deciding whether to buy. About the same percentage are also quite happy to pay more for a product from a company with exceptional customer service.
The same is true in B2B customer relationships, where a customer's trust is built on your ability to demonstrate an understanding of their business's unique challenges and goals by offering them tailored solutions rather than just pushing products on them.
Proactive Approach Benefits
Reduce human resources costs
Streamline issue management
Quicker response and resolution times
Provide 24/7 support
Increased competitiveness
Meet corporate goals
Improved business strategy
Increased profits
Better brand loyalty
How to Implement Proactive Help Desk Processes
Implementing a proactive approach for help desk operations requires a combination of strategies and software tools. Key strategies include:
Make it easy for customers to contact you
Anticipate and plan for customer issues
Help customers resolve common issues on their own
Manage the end-to-end customer experience
Recruit knowledgeable team leaders 
Assign issues to capable handlers
Track progress of customer issues
Aim to resolve issues with a single interaction
Integrate customer feedback functions
Provide a seamless experience across different devices
Analyse customer data
Implementing Proactive Strategies to Reduce Manual Help Desk Tasks
Anything you can do to let customers help themselves resolve an issue reduces the need for customers to contact your help desk in the first place. Make it easy for customers to get answers to common questions and you'll spend less time resolving repetitive issues. Consider adding these to your website:
Frequently Asked Questions (FAQ)
Assess the most commonly asked questions from customers contacting your help desk and publish them prominently on your website in a Q&A format.
Forums
Some of your customers will be only too happy to give pointers and advice to others through a forum. Or, you can have an in-house expert manage threads and walk customers through solutions. Like the FAQ page, forum threads can be pinned in the form of a question and then customers can scroll through those threads and find an ideal solution for their particular issue.  
Knowledge Bases
Knowledge bases are pages of technical information or 'how-to' instructions to help customers integrate products and services with third-party providers. Publishing a knowledge base also enhances your image as a knowledgeable industry specialist that's in tune with customers' needs. 91% of customers say they would prefer to use a knowledge base to solve their own needs instead of contacting a support agent.
Instructional Videos
Done professionally, instructional videos are an excellent way to engage customers and show them how to resolve issues while reinforcing your brand image. Use the videos to promote new products, special deals, and generally funnel customers to your website.
Keep Customers Informed
Inform customers of any mistakes and let them know what you are doing to resolve the situation before they contact you to complain. Warn them of upcoming service downtime or inform them of impending upgrades. This simple proactive strategy drastically reduces the need for reactive help desk tasks.
Help Desk Tools That Encourage Proactive Customer Support
The next step in becoming more proactive is to add software tools that automate help desk processes, reducing dependency on technicians while also reducing customer waiting times by helping you to prioritise and resolve issues quickly. 
Automated Ticket System
An automated ticket support system is a fundamental tool for implementing team management functions such as task allocation and queuing. A customer contacting you by phone, email, and other channels generates a 'ticket', which is tagged and assigned to an appropriate handler. The system tracks tickets and shows their status until the issues are resolved and the tickets are 'closed'.
Multiple Communication Channels
All communication channels can be plugged into an automated ticket system. Add communication channels that customers are most likely to use. In order of preference, those channels are voice calls, email, live chat, social media, and SMS messaging.
Do you interact with customers via social media? If not, you might be blissfully unaware of what existing customers think of you and could be missing out on influencing potential customers. A recent study by social media analysts revealed that 37% of brand-associated tweets were customer service-related.
Consider adding social tie-in tools to your help desk to allow customers to contact your help desk directly via Twitter and other social media platforms. 
Also consider connecting through popular messenger apps such as Line, WhatsApp, WeChat and Telegram.
Live Chat 
With 77% of visitors choosing to leave a site without it, Live Chat plugins are quickly becoming the preferred way for customers to interact with help desks. Having a Live Chat function increases website conversion rates and consumers are likely to return to a website with live chat.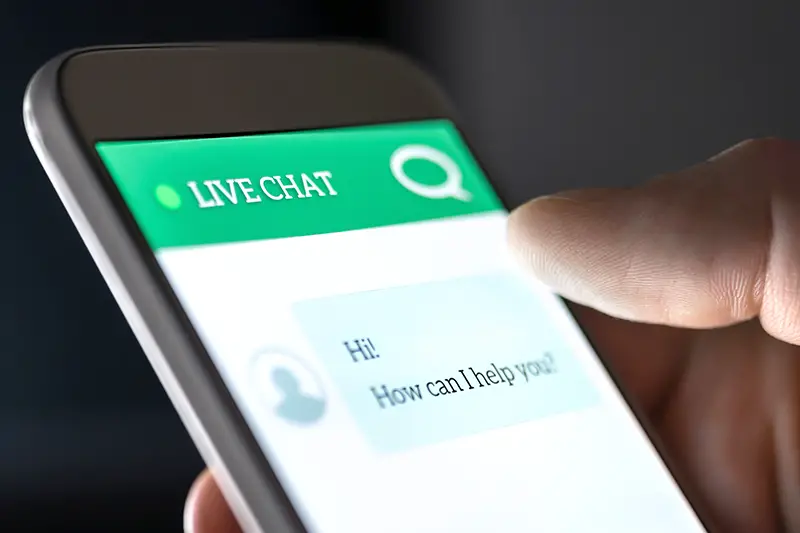 ChatBots
Chatbots are an add-on for Live Chat functions that use artificial intelligence (AI) to answer basic questions and provide useful information with pre-programmed responses. Chatbots can help customers resolve common issues by serving up information from FAQs or knowledge bases without the need for human interaction. For more complex issues, a Chatbot can direct the customer to a support agent.
Virtual Support Agents
Virtual agents are more sophisticated than Chatbots. They use machine learning and natural language understanding (NLU) to better understand the intention behind human speech, allowing them to interact with customers more like a human help desk operative with the ability to fulfil requests. They can even perform certain functions on their own, reducing manual workload and operating costs.
APIs
Compatibility with your existing applications could be one of the biggest challenges you face when adding a new help desk tool. Application Programming Interfaces (APIs) connect support agents and other help desk tools to your back-end systems. The software allows different applications to talk to each other to automate searches for information and service customer requests.
Extra Security Layers 
Add a security layer so customers can sign in to contact support. Your help desk system can then identify the customer and retrieve all relevant information from your customer database and add it to the incident ticket. Support agents then have all the customer's information they need in front of them.
Reporting & Analytics
Help desk reporting and analytics tools help you assess how effectively you are dealing with customer demands. You can spot issues that are costing time, money, and resources. You can also use customer information as a prompt for reaching out to existing customers at appropriate times to let them know about new products, deals, and upgrades they might be interested in. 
Customer Surveys
Don't be afraid to ask your customers for feedback. They are usually happy to spend a few moments answering questions if it helps improve their experience. You can add a customer satisfaction survey to your help desk system and ask customers to give feedback at the end of Live Chat sessions. The survey results can also be used as key performance indicators (KPI) and incentives for help desk team members.
PR & Marketing 
While you've got your customer's attention and are processing their request, your team has an ideal opportunity to let them know about new ways they can benefit from your services or offer deals on new products. The customer might have come to your help desk with an issue that can be resolved if they buy one of your products or upgrade their service package. They'll likely be happy that you let them know about it and you've generated more sales with minimum effort.
Conclusion: Keep Your Proactive Processes Personal
Avoid automating all help desk processes to the point that you lose that personal touch from human interaction with your customers. Consumers overwhelmingly prefer a more personal service over speedy, impersonal solutions dished out by AI Chatbots.
A recent customer service expectations survey found that 98% of customers contacting a help desk will attempt to bypass the AI so they can talk to a real human. So if you do use Chatbots and virtual agents, make sure users can skip the process with keywords such as "representative", "customer service", or "live person".
Proactive customer service ultimately turns customers into advocates of your business. Even when a customer contacts you with a complaint, you can turn them into happy customers by listening to their needs and resolving their issues politely and promptly. They are then likely to become stoic, proactive advocates of your brand.
You may also like: Is AI the Future of Customer Service? (Infographic)
Image source: Shutterstock.com