Click here to get this post in PDF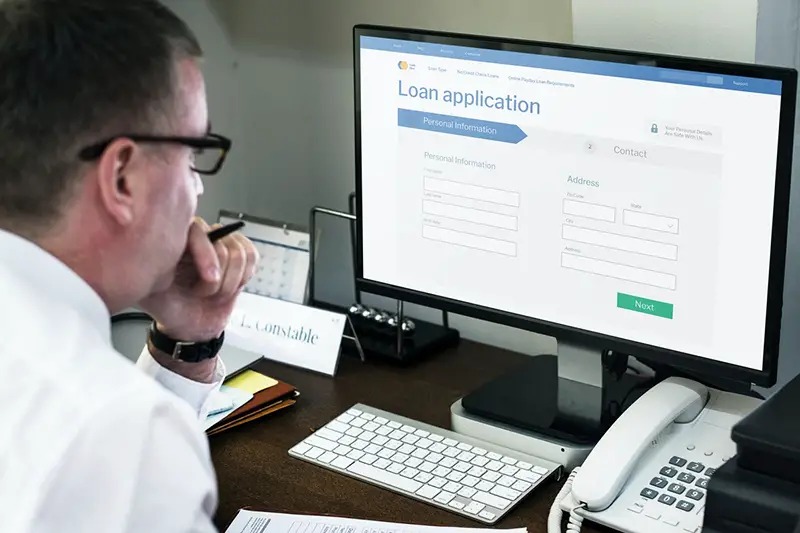 A personal loan is a great way to get some extra cash in your pocket. Whether you want to buy a car, pay for your wedding, or even make your home improvements, a personal loan can help you reach your personal goals faster than you planned and without all the regular red tape and time-consuming paperwork. If you want to get a fast and easy personal loan online, make sure you follow these steps to get the best loan possible and don't end up over-extending yourself.
Ask yourself why you need the loan
Do you need that dream vacation? Or want to buy something fun because you deserve it? That's okay, go ahead and treat yourself! Just make sure that when you're deciding what you need, ask yourself: What is my budget? Do I have enough savings to cover the price? Don't forget to include any interest you may have to pay on loan in your calculations.
Do your research
This is the most important step to getting the loan of your dreams.
It's important to know what to expect when you are looking for a personal loan online. Depending on the type of loan you choose, you may want to use an online calculator and run the numbers before applying for loans. A quick Google search should provide you with tons of options. Even if you're dealing with an online-only lender, it's a good idea to know the going rates in your area for interest on unsecured personal loans.
Get Your Credit Score in Shape
If you have good credit, you will likely get a better loan than if you have bad credit. And here is the strange part—having bad credit doesn't mean you won't be able to get a personal loan at all! It just means that the rates will probably be higher, and the terms will most likely be less favourable. So, before you start shopping around for personal loans, check your credit report and get your credit score in shape.
Take your time applying for personal loans
Some lenders will rely on credit scores to determine whether or not you qualify, but other lenders will go beyond credit scores to look at your income and other factors. It's best to take the time to fill out an application completely so that you won't forget about detail when you apply.
Be Clear on Your Reasons for Getting a Personal Loan
Before you head to the bank or apply for a personal loan online, make sure you're clear on your reasons for getting one. While taking out a personal loan may seem like the easiest way to cover an unexpected bill or pay for a big purchase like a caravan. It's important to make sure you're able to afford the amount you're borrowing and that your financial obligations won't be stretched too thin when the loan is due. In the case of purchasing a caravan, you should look up a caravan loan calculator to help you fully understand the financial obligations of the loan. After looking at the loan calculator you can decide to delay your purchase, extend the loan period, make bigger repayments, or sell something to bring the loan amount down.
Understand how personal loans work
To find the right personal loan, you need to understand how they work. Personal loans have a repayment period of 6 or more months and require at least one monthly payment. The lender will also charge a late fee if you make any payments after the due date. If you miss payments, your lender could report you as delinquent, and your credit score could drop. That's why it's so important to make sure that getting a personal loan is right for your financial situation.
Conclusion
Personal loans are generally much easier to get than you think. They are quick and simple to apply for. It usually takes a few minutes to receive approval. As long as you can provide proof of income that can be done through a copy of your pay stubs or tax returns, you are usually approved immediately. Just make sure you do your research and select the best option for your situation.
You may also like: 6 Important Things to Consider Before Applying for a Car Loan
Image source: Rawpixel.com