Click here to get this post in PDF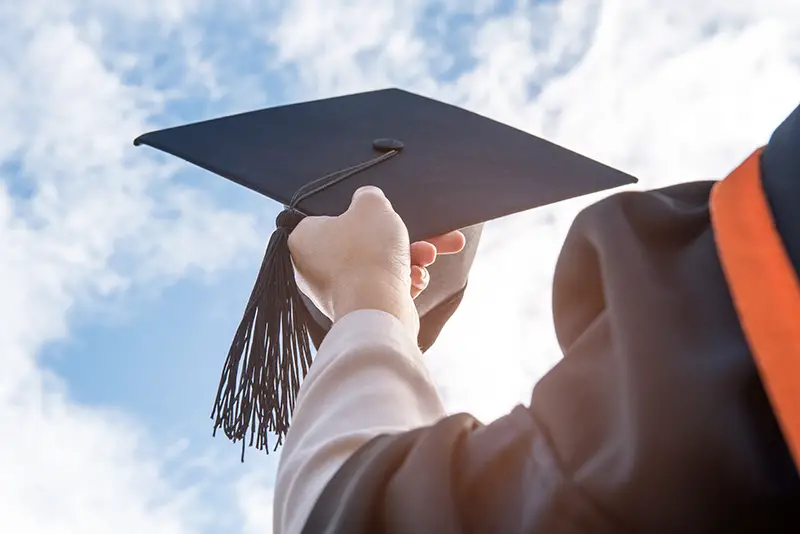 Student loan debt has reached astronomical levels in the U.S., with 43 million Americans carrying an estimated $1.7 trillion in federal loan student debt and $119 billion in private student loans.
Student debt has increased rapidly over the past 20 years, one of the main reasons being an increase in the operating expenses of colleges and universities and the lack of sufficient government funding to these institutions.
The colleges and universities are therefore forced to raise tuition to cover the costs of higher education. While there are institutions that provide free college tuition, they aren't among the best in the world. This means there are currently over 40 million Americans who hold an estimated $1.7 trillion in student debt. In this article, I will touch on why student debt affects more than just the borrowers and why it is a crisis that could see results in the next few years.
What's Behind the Student Loan Debt Crisis?
Let's be real; the student loan crisis in this nation is too much to ignore. The student loan statistics are too hard to ignore:
$1.71 trillion in total U.S. student loan debt
44.7 million Americans with student loan debt
Defaults were halted as part of the pandemic relief measures — prior to the pandemic, 11.1% of student loans were 90 days or more delinquent or are in default.
Monthly student loan payments were halted as part of the pandemic relief measures — prior to the repayment moratorium, the average payment was $300.
(Data via the U.S. Federal Reserve here, and the Federal Reserve Bank of New York here.)
We get it; college graduates are becoming delinquent or are hurt by these monthly payments. Some borrowers are affected more than others.
Which ones?
Certain Borrowers More Affected By the Debt Crisis
Those student loan payments are more of a burden on certain borrowers and it's not just low-income students. While finding ways to make extra money, saving money, smart repayment plans, or refinancing student loans are an option to help borrowers, it's still not easy.
The student loan debt crisis hits these student borrowers harder:
Women Feel the Student Loan Debt Pain
Out of the millions of Americans who hold student loans, some people are affected more than others. For example, women, in particular, feel the nefarious effects of student loans greatly and hold about 2/3 of U.S. student loan debt.
This is largely due to the gender pay gap which prevents women from making the same progress that men make when paying off student loans. 
This makes it very difficult for women to get ahead financially. Not being able to pay off loans as fast as others have the snowball effect of not saving for retirement, buying a house, buying a car, starting a family, etc.
In addition to women, minorities also suffer from student loan debt. 
Minorities Also Bear the Brunt of Student Loan Debt
Several studies have found that black and Hispanic students typically graduate with higher average debt than white students.
This is detrimental to financial growth and stability after college, which can deter the progress of equality concerning minorities in the States.
This can make it harder for them to get out of debt due to looming college costs.
The Broader Economic Impact
Housing Market
However, the student loan crisis reaches beyond those who borrow the money; it also affects the U.S. housing market. The housing market has been making a strong recovery from the 2008 financial crisis. Still, student loan debt delays homeownership for borrowers for years on top of Coronavirus shaking it up as well.
This can result in an upset of the supply and demand for homes in the States. More homes are going up for sale, and fewer people are able or willing to buy because of their preexisting student debt, resulting in lower housing prices. If housing prices drop, this would adversely affect consumer confidence and slow economic growth or contribute to a recession.
The fact that fewer people are willing or able to buy means that the demand for rental properties will go up, in turn increasing the price of rent and starting the vicious cycle of working hard to make ends meet and having nothing left over as dispensable income.
Credit
Another example of the student loan crisis's broad economic impact is that borrowers are often reluctant to loan money using alternative debt instruments for their student loans, such as credit cards. 
This means that there are less interest and fee revenues for banks and lenders, which can also be harmful to the economy. Those with student debt may also be unwilling to buy homes or cars or make credit card purchases and spend in general, which can dramatically slow down the economy.
In addition to this, if and when someone with student debt buys a house, they often will not have disposable income to spend. This decrease in spending could further the anticipated recession in the next few years.
The Student Debt Crisis
The crisis is only exacerbated by the widely accepted ideology that economic prosperity and financial stability are only attainable with a four-year college degree. This causes people to feel the need to go to college and graduate school no matter the cost and impact on their quality of life.
As a result, many students spend years after college paying off the cost of college instead of building wealth and preparing financially for the future. Many borrowers even struggle to meet their everyday needs, such as rent, groceries, car payments, etc. 
This constant struggle causes many people to default on their student loans when they find themselves unable to pay, which will negatively affect the borrower's credit score and their ability to apply for mortgages in the future.
Student debt can keep people from buying homes, pursuing new passions or careers, getting married, or starting families; it can deter the progress of gender and race equality in the United States; it can negatively impact the economy as spending decreases and loans are defaulted. 
The many adverse effects of student loans on the economy, the continued progress of equality in the United States, and the lives of borrowers are what make this crisis worse than many people think and are factors that could contribute to a recession in the upcoming years.
About the Author – Brian Meiggs
Industry thought leader, personal finance expert at My Millennial Guide, and six-figure portfolio business owner, Brian has been creating and growing online businesses since 2016. He has been featured in Yahoo! Finance, Nasdaq, AOL, MSN, and countless other publications.
You may also like: Resolvly Encourages People to Get Their Debt Under Control
Image source: Shutterstock.com