Click here to get this post in PDF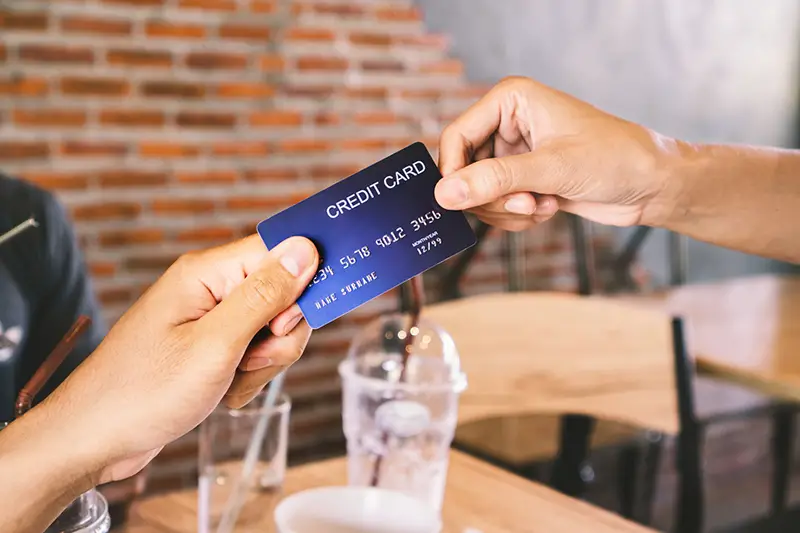 Debt in America is getting out of control, and one of the biggest culprits is credit cards.
A recent consumer findings report from Experian revealed that Millennials — which make up the highest percentage of the U.S. workforce — have an average credit card debt of more than $4,000.
What's worse, average credit card debt seems to increase as people get older and only decreases when they are exiting the workforce. Still, even the Silent Generation — defined as people born between 1928 and 1945 — still had an average credit card debt of more than $3,000, according to the report.
Credit card debt has become an epidemic in the U.S., and Resolvly says it's time for that to stop.
The Credit Card Debt Picture
Experian's report showed that Generation Z had the lowest average credit card debt, at "only" $1,963. That's not a huge surprise, though, as younger borrowers are usually given more limited credit limits until they establish their credit.
Millennials check in at $4,322 in average credit card debt. The data suggests that people who have substantial credit card debt early on only get themselves in a worse financial situation as they age.
The average credit card debt for Generation X, for example, was $7,155, and Baby Boomers still carried average credit card balances of $6,043.
Credit cards can be very useful in helping consumers finance projects they can't afford to pay in one lump sum. The problem, of course, is they charge notoriously high interest rates that are based on daily compound interest. Every day you hold a balance; therefore, you are charged interest.
Many credit card companies promise rewards and limited-time offers of low or no APR, but consumers often allow the offers to blind them into acquiring more debt.
Why Debt Matters
Even if you can afford your monthly credit card bills, having high debt balances can prevent you from doing things in the future — or at least make those things more expensive.
A high debt-to-income ratio, for example, can prevent consumers from qualifying for a mortgage or force them into a much higher rate. This could force people to rent longer than they'd like, pushing off for years the ability to acquire equity in a huge asset such as a home.
Even if credit card debt doesn't prevent you from getting the loan you need, it could easily make it more expensive. A 1% difference in the interest rate on a $160,000 mortgage, for example, could result in a monthly payment that's $100 more. Over a typical 30-year mortgage, that would result in the homeowner paying $30,000 more in interest.
The same principle applies to any loan or line of credit such as auto loans, personal loans, and even business loans.
How Resolvly Can Help
Consumers with high credit card balances often turn to other loans to try to get out of debt. Sometimes, this even results in them falling behind on payments and filing for bankruptcy.
But, Resolvly can help. We have helped our clients explore various debt relief assistant programs that are available, reducing or dismissing credit card debt altogether. Contact us today for a free consultation to learn how you can get out of credit card debt.
About Resolvly
Resolvly LLC is a Florida Bar-approved lawyer referral service that helps clients nationwide connect with consumer protection attorneys that specialize in debt resolution. Founded in 2015, the Boca Raton-based company has become an industry leader by helping thousands of Americans find the right, legal-based solution to reduce or eliminate their unsecured debt. Resolvly helps with credit card debt, private loans, private student loans, business debt, medical bills, and vehicle repossessions.
You may also like: 6 Most Common Credit Card Mistakes And Tips On How To Handle It
Image source: Dreamstime.com