Click here to get this post in PDF
If you are going to be starting a business, or if you already own one but you're thinking about moving to a new location, then you need to think about your business office. You want the perfect space for you and your employees so that you are encouraging productivity and efficiency, but also making sure your employees feel safe. There are a number of things that you need to do in order to achieve this goal, and it's important that you think about all of them. In this article, we're going to be looking at what these things are, so keep reading if you would like to find out more.
Build It From Scratch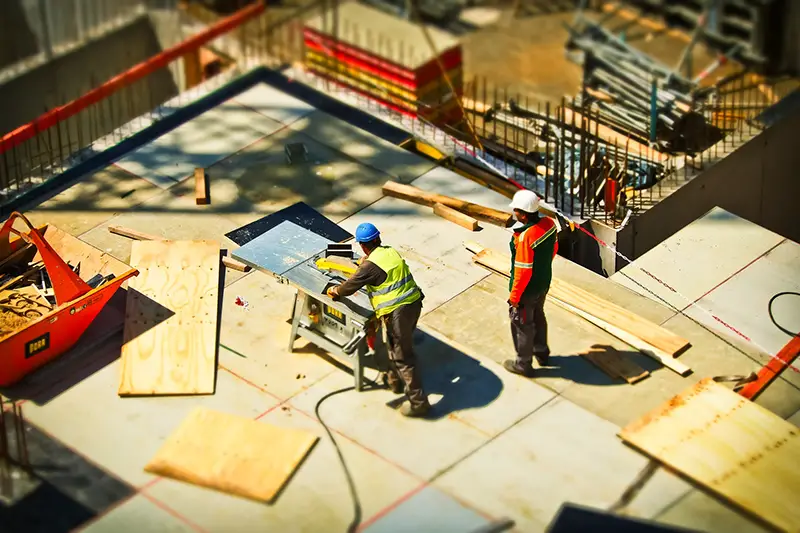 Image Source: Pexels.com – CC0 Licence
The first thing that you are going to need to consider is building it from scratch. At least this way, you know that you have got what you wanted from the office in terms of space and style of the building. This is an expensive option, and will certainly cost you a lot more money than if you just purchased or rented office spaces, but think of it as an investment. You're going to need to look into companies such as Safety Steel Solutions to get some of the framework done, and then there are other contractors and businesses that you're going to need as well.
It can all get quite complicated if you don't plan it carefully, so we recommend that you make a list of all the things that you need and what needs to be done. Then, you can make a schedule and everything will be in some kind of order. This will help you to keep everything moving along and to know where you are at any given time. Just make sure that if there are any interruptions to your schedule that you note them down and change things accordingly.
Think About The Color Scheme
When it comes to working in business offices, the color of the space is going to have a lot of impact. You might not understand this, or see how it has any impact at all on the performance of your employees, but it does. The brain associates certain colors with certain moods or emotions, and unfortunately for you, if you pick the wrong color, it just won't stimulate productivity. For example, if you were to choose brown walls, then the brain is going to associate this with boring rather than professional. Your employees are going to be bored all day long, waiting for the point where they can leave for the evening.
But, blue is an intellectual color. It stimulates the brain and encourages productivity. There are plenty of colors that have this impact, you just need to know what they are and how to use them effectively while keeping your office aesthetically pleasing and somewhat professional.
How Is The Furniture Arranged?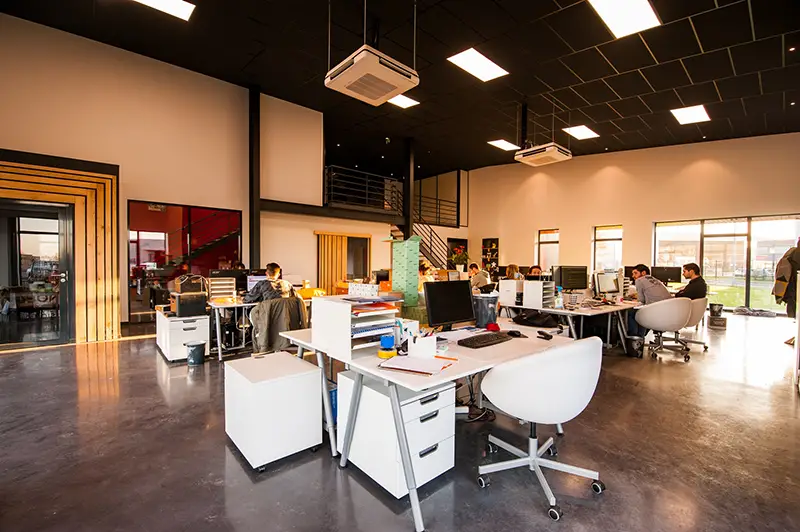 Image Source: Pexels.com – CC0 Licence
Similarly to the color scheme, the furniture arrangement is also important when it comes to productivity in an office. For example, if you have everyone shut away in their own little individual offices, how are they going to work together? You are isolating people when most jobs require some level of socialization. You cannot just expect people to sit behind closed doors all day and be happy. Why does the happiness of your employees matter? Well, they are likely to do a better job if they are happy, and they spend a lot of time working for you so their emotions do matter.
We recommend that you have a big area where everyone can work, encouraging them to share ideas with each other. Have individual spaces of course so that people can get on with their work and not have to be disturbed, and leave the offices behind closed doors to those higher up in the company who need privacy.
A Communal Break Room
You want to encourage your employees to be social like we said, which is why a communal break room is a fantastic idea. Give them somewhere to go when they are on their break rather than just hanging around their desks like they have nowhere else to go. Put a fridge, a coffee machine, kettle and other basic things like this in there so that it is a pleasant place to be, where people can just meet up for a chat. Every week or so you could contribute something to the break room so that your employees get that feeling of appreciation from you.
This doesn't have to be a huge space, we're not suggesting that you take up a large part of the area that you have with this room. Just somewhere small, away from the usual work business for people to gather.
Hire An Interior Designer If You Are Stuck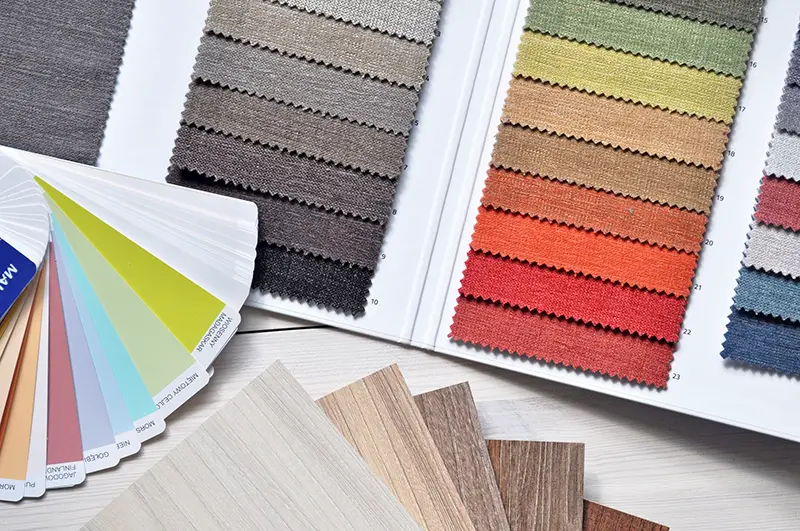 Image Source: Pexels.com – CC0 Licence
If you find that you are stuck on what to do and what is going to be best, you can always talk to an interior designer. They do things like this for a living, and they will know exactly how to make your office stand out. If you conduct business at your office that means clients come in, you need to have a professional but cozy vibe going. Ask your interior designer about this and they will tell you what you can do to create this.
We guarantee that if you hire a professional like this you are going to have a fantastic office by the time the work is done. It might not take much to get the office in this shape, it all depends on what you are already working with.
We hope that you have found this article helpful, and now see some of the things that you are going to need to do if you want to get the perfect office for your business. There are so many different elements that come together to create the perfect office space, and it's important that you think about all of them if you want the best. We wish you the very best of luck, and hope that you are pleased with the results that you get.
You may also like: What is a Flexible Office Space?