Click here to get this post in PDF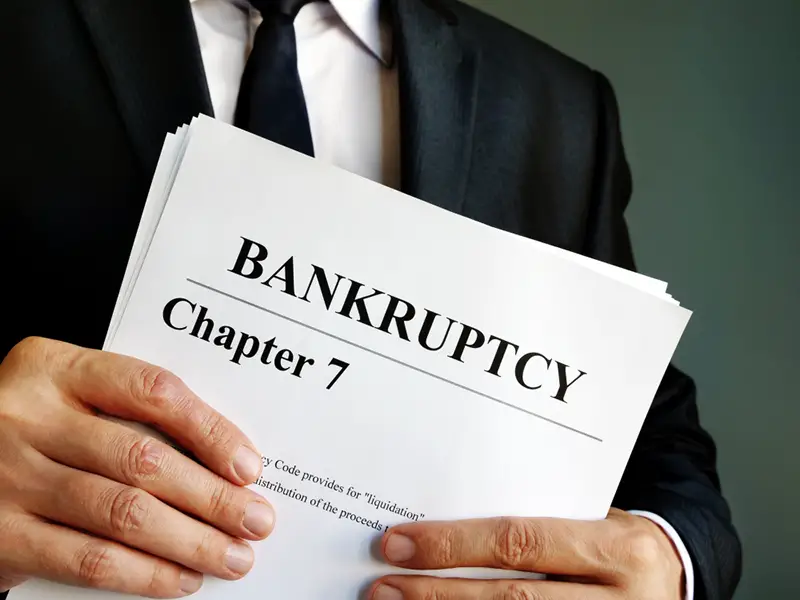 Although the thought of restoring your financial stability may feel stressful and overwhelming after filing a chapter 7, there is no comparison to the emotions and negative feelings that are experienced before you file. Especially if you did not have a chapter 7 bankruptcy lawyer that could help you understand the process and handle your paperwork. The process of filing a chapter 7 bankruptcy helped ease your financial stress and now it's time to rebuild your finances and re-establish your credit. The process isn't quick or easy, but with determination and discipline, you can get on track with your finances and credit. Here are a few tips to rebuild your financial stability and re-establish your credit.
Check Credit Reports
Filing for a chapter 7 bankruptcy can initially hurt your credit score, but with due diligence, you can rebuild your score. It's important to pull your credit report from all the major credit reporting companies and carefully review each report. Look for anything that isn't accurate and dispute the inaccuracies. For instance, if a discharged debt is still being reported as open, the reporting bureau will generally provide information on how to dispute.  Remember to routinely check the reports for any changes in scores as well as updated information on new and ongoing debts.
Create a Budget
Creating a budget after filing a chapter 7 bankruptcy will allow you to have a clear view of what you currently can afford, your spending habits, and an insight into the amount you can put into savings. It is highly recommended that you avoid buying items on credit that you aren't able to pay for in cash. Cut costs wherever you can, and do not apply for new credit cards until you can comfortably pay them off. When creating your budget, make sure it is realistic. All household expenses, groceries, and vehicle expenses should be the priorities in your budget, followed by entertainment and other non-essential costs. Subtract the total of these costs from your take-home salary and try to put at least half of what left into a savings account.
Open a Savings Account
The main thing to keep in mind is that the more your money is visible and available, the greater the risk is that you'll be tempted to spend it, so you'll want to make sure "extra" money is out of sight. So, you'll need to open a savings account and if possible, open the account at a different bank than where you have your checking account. In most situations, if you have more than one account at the same bank when you go to the account online, you will be able to instantly see how much is in both accounts, so having your savings account at a different bank will help prevent you from continuously seeing the amount you have in savings. Talk with your employer about splitting up your direct deposits, if they will split the payments, you can opt to have the amount you allotted for savings deposited weekly. If your direct deposits can't be split, talk with the bank about automated ACH transfers from the checking account into the savings account.
Rebuilding Credit with Credit Cards
A chapter 7 bankruptcy can stay on your credit report for as long as ten years, but this doesn't mean that you have to wait ten years to start rebuilding your credit, there are ways to gradually begin to rebuild it. Credit cards can help improve your credit score, but only if they are paid on time, and they can quickly get you back in debt, so carefully weigh your odds when applying for new credit accounts. A secured credit card is an ideal place to start because this type of credit will prevent you from overspending, but it can be used for services that require a credit card, such as car rentals. When you apply for a secured credit card, you are required to deposit cash with the credit card company to be used for collateral. For instance, if you deposit $500, your credit card limit will be $500. Secured credit cards allow you to have access to the credit, but you will not be tempted to spend outside your means, because you can only charge what you have available.
Borrowing Secured Debt
One of the most common concerns people have after filing a chapter 7 bankruptcy is that they won't be able to ever make a major purchase, such as an automobile or a house. The truth is, you will be able to buy these things, but until your credit is rebuilt, it'll be more expensive and there will be additional conditions. About two years after the bankruptcy, you will be able to get an automobile loan, but the terms will be different from what they were before the chapter 7, including higher interest rates, and you may need a co-signer. If your only option is to get a secured loan for an automobile, be sure to shop around for the best interest rates and loan terms. The same concept applies to mortgage loans; you will be able to get a secured loan, but the interest rates will be higher as will the lender fees and points. You will also typically need a larger down payment and possibly a co-signer, so be sure to compare rates and don't be afraid to negotiate the terms. In most situations, you'll have to wait a minimum of two years before you will qualify for a VA or FHA loan and four years for a conventional loan.
One of the first and most important steps in rebuilding your credit and getting back on the right financial track is to understand why you filed chapter 7 in the first place. Addressing the root cause of the bankruptcy will help to reduce the risk of bankruptcy only being a temporary solution to your financial problems. After bankruptcy, make sure you make all payments on time and continue to follow your budget. As your finances begin to change, adjust your budget to meet any new payments as well as changes in your available funds.
You may also like: Can Bankruptcy Stop Wage Garnishment?
Image source: Shutterstock.com