Click here to get this post in PDF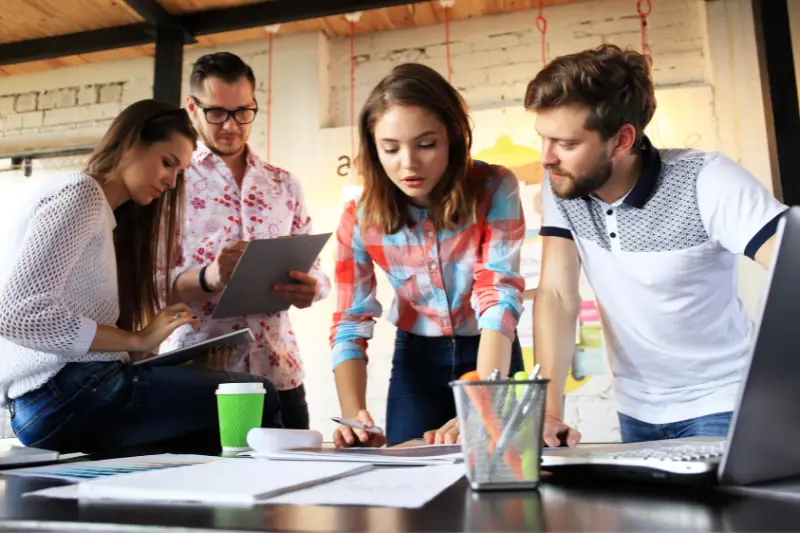 Finding the funding for your startup is not easy, and it can be overwhelming. In this article, you learn about the different sources of startup funding available to you and how these funds can benefit you and your business.
What is a Startup?
A startup is a company or organization in the early stages of development and typically operated by a small group of entrepreneurs. For every startup business, we need to have funds. It can come from various sources, one of them gloraise.com which provide you startup funding that helps the business to grow up. There are many ways to find funding for a startup. Some options include private equity, venture capital, angel investors, government grants, and commercial loans. It is important to research the various funding options available to you before beginning your startup journey.
Types of startup funding
There are several types of startup funding, including angel investing, venture capital, and crowdfunding. 
Angel investing is a form of startup funding that involves private investors providing money to young companies in the early stages of their development. Venture capital is another type of startup funding from large institutional investors, such as hedge funds and investment banks. Finally, crowdfunding is a newer form of startup funding that involves raising money from many people through online platforms. 
Each type of startup funding has its advantages and disadvantages. Angel investing is often associated with quality startups because the investors are usually experienced in the business world and are willing to put a lot of time and effort into helping the company grow. On the other hand, venture capital is more likely to provide financial support for more established companies that have already built a strong business model and are looking to expand their operations. Crowdfunding can be a great way for startups to get started quickly without taking on any extra debt. Still, it can also be risky because not everyone who pledges money will follow through on their commitment. 
No matter which type of startup funding you choose, make sure you fully understand the risks involved before signing any contracts or making any commitments
How to find startups
Finding startup funding can be daunting, but it's not impossible. Here are four tips to get started:
1. Network. Make connections with people in your industry or sector and ask for advice. This is the best way to learn about potential funding sources and meet other entrepreneurs who could help you out.
2. Attend events. Not only will this allow you to network with potential investors, but you might also find new customers or clients.
3. Seek out angel investors. These individuals have typically experienced investors who are interested in early-stage companies. If you can impress them with your idea and business plan, they may invest in your startup.
4. Use crowdfunding platforms. Several online platforms allow startups to solicit funding from a wider audience than traditional angel investors or financiers. This approach can be more affordable and accessible, but it's important to do your research before launching a campaign.
What are the advantages of an individual investor?
There are several advantages to pursuing funding from an individual investor. First, they can provide a level of personal attention and support that larger firms may not be able to offer. Second, they often have more intimate knowledge of the companies they invest in and are therefore more likely to be proactive in helping those businesses reach their potential. Finally, many individual investors have also experienced entrepreneurs themselves and can offer valuable insights and counsel to startups looking to build successful businesses.
Conclusion
Finding funding for a startup can be a daunting task, but it's not impossible. There are many avenues you can explore to get the money you need, and the key is to put together a solid plan that outlines your business goals and how you plan on achieving them. Don't be discouraged if you don't find an opportunity right away — patience is a virtue when finding funding for your business. With some creative thinking and hard work, success is guaranteed.
You may also like: Tips for Raising Capital for Your Startup
Image source: Shutterstock.com