Click here to get this post in PDF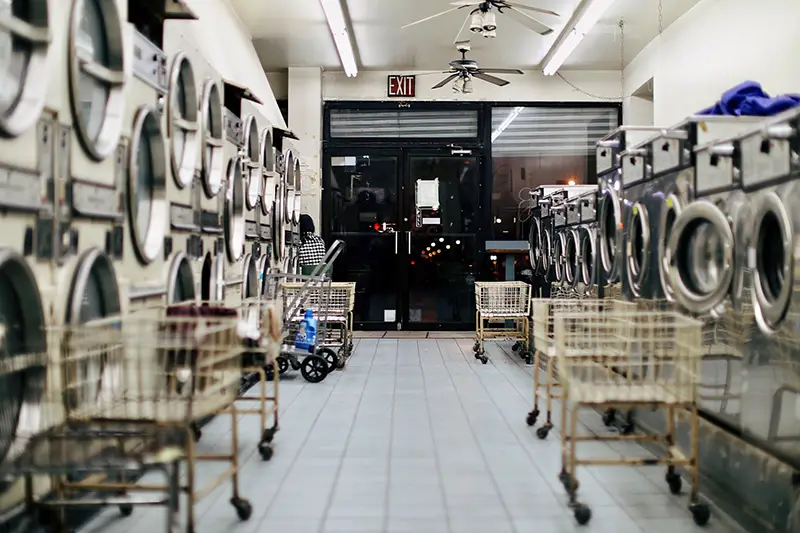 The economic onslaught of the novel coronavirus, famously known as COVID-19, brought nothing but devastation to businesses worldwide. The soliloquy of the affected entrepreneurs is heard all over the world.
There are big decisions like cutting off some employees, reducing compensation, more downtime office hours, shifting to work from home, and many more to keep their business afloat. I mean, the consumer and supplier's behavior is fluid right now, so putting up or even continuing a business is way too risky.
One great example is the commercial laundry shop. The commercial laundry business shop took a considerable blow due to the limited and strict movement of the masses and the sudden increase in every sanitary product's prices.
But there's a way! If you are a DobiBoy owner or a customer looking for a trusted laundry shop, this article is perfect for you! Nowadays, starting a business like a laundry shop is not an easy decision to make. The first thing you need to consider in choosing industrial washing machines are the quality, pricing, and it's services. In this article, I will teach you how to market a laundry business during a pandemic efficiently. Follow me until the end and gain lots of marketing knowledge during the pandemic. So here's the complete list:
1. Check your sales. Increase the costs of your laundry services Accordingly 
The quarantine limits your customers' movement, so don't expect to reach your laundry business's maximum financial potential.
Does your commercial laundry shop still operate regardless of the pandemic? If yes, please check your sales and compare it to your previous sales pre-pandemic. There's a vast discrepancy, right? Perhaps it is a perfect time to increase the costs of your laundry services.
Laundry service is not a cakewalk job. You are not just a simple worker– you are a frontliner. I think it's perfectly fair to credit yourself for doing a hell of a job because your dear customers' garments can be the carrier of the virus. Consequently, a reasonable increase in your costs due to lack of customers and the danger of your job's nature does not hurt your customers' pockets that much.
2. Limit the entry of your customers to observe proper social distancing.
This one's a no-brainer but be careful because some greedy business owners often ignore this worldwide policy. A social distancing is implemented worldwide to prevent direct contact with other people, especially in crowded places, which is an effective way to slow down the virus's spread if appropriately followed and permanently.
If you saw your laundry shop overwhelmed with customers, then as an owner, you will be the one who will initiate the implementation of proper social distancing. Its basic precaution is two seats apart when seating and one meter apart when on a line or standing. Also, it would be best to train your staff to remind your dearest customers to observe proper social distancing.
3. A laundry shop that is safer than ever.
Welcome to the new normal! All business stalls, offices, or buildings provide a hand sanitizer, disinfectant, or alcohol for customer consumption.
This is the perfect time to put your best foot forward in terms of sanitary knowledge. Do not just pick any sanitizer. Because some sanitizers only remove germs – but not eliminate and kill all of them. Instead, use disinfectants because, unlike some sanitizers, they will kill germs.
4. Laundry pickup and delivery is a must
Laundry pickup and delivery is a type of laundry service that skyrocketed during this pandemic. Why? Because it's perfect for the quarantine. Customers don't need to go out at all, and all their clothes will be delivered right to their doorstep. See? Way too convenient, right? So if you can offer this laundry service, put it up immediately. 
5. Sell quarantine essentials
This is optional, but hey– since we are already here, please try to consider this. An extra income that requires minimal effort is admirable. Since laundry shops can be crowded sometimes, it is logical to sell some quarantine essentials in your laundry shop to maximize the income. The quarantine essentials include:
Face mask– Face masks, especially disposable ones, are not that rigid. People may buy if the elastic cord is cut off. Also, people tend to forget to bring at times.
Face shield – Some establishments require face shields, so there will always be customers looking for one.
Hand sanitizer and alcohol – It is really versatile because you need customer consumption and sells it.
Detergents – If you have a mild and fragrant detergent, customers might want to acquire one, so selling it isn't a bad idea. Also, if it turns out not profitable, you can just put it back for your shop's laundry supply. So a win-win situation right there.
6. Create an online platform for inquiries and reservations
An online platform for a business is a must. Nowadays, people are constantly surfing the net, whether Google, Instagram, Twitter, Facebook, or any online platform. You can reach your loyal customers or potential customers with your posting and any online marketing strategy.
I remarkably suggest hiring a graphic designer to create your logo and a local cameraman to do a photoshoot of your laundry shop to post on your online platform. Trust me; digital marketing is worth the effort and money because digital marketing draws attention and creates curiosity for many potential customers. 
Aside from that, you can announce promos, office hours, rate changes, laundry service fees, and many more on your online platform. It is just so convenient, and that's what customers want. 
Yeah, our economy is truly in a tight spot during this pandemic. But on the bright side, I am very mesmerized by how some businesses managed not survived but even thrived during the pandemic.
Well, they ride a vast wave perfectly. Now that you know how to market a laundry business during the pandemic efficiently, it is your perfect time now to show what you got! Always remember that be rational, calm, and collected. Good luck with your future business endeavors!
You may also like: 3 Business Trends for 2021 Marketing Students Should Know
Image source: Unsplash.com