Click here to get this post in PDF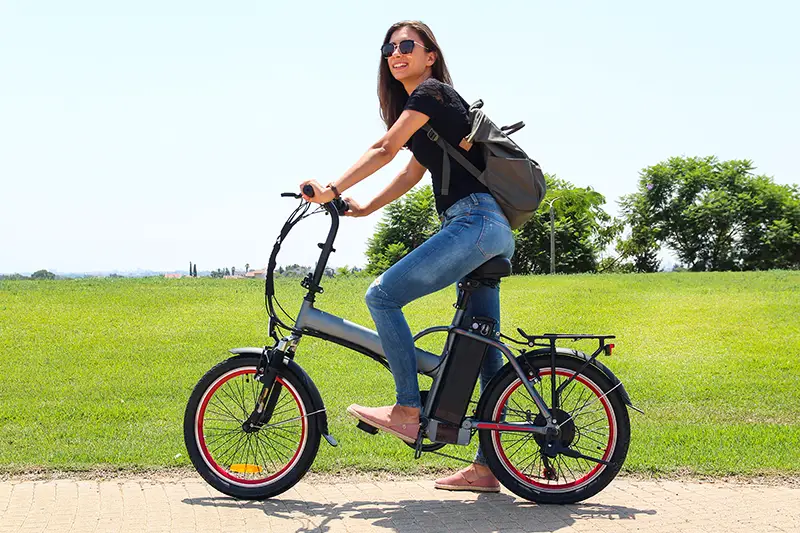 As technological innovations go, the E-bike's introduction to riders in contemporary societies proved to be revolutionary for a long list of reasons. These tidy transports help cut down on pollution by providing a greener alternative to commuters committed to sustainability practices.
According to Alek Asaduryan, founder of Yes Cycling, these mechanized bikes take less effort to ride, and they're much more versatile and affordable than mopeds and motorcycles, which is why so many bicycle companies are adding E-bikes to their existing lines of products. There is now best electric bike available in the market.
Why is business supporting E-bike development in addition to the consumer enthusiasm that already exists? Because for myriad reasons, these products are changing the world by building and promoting this type of transport as the most sensible and versatile way of getting around for people from all walks of life.
The promise of less congestion plus easing the strain on mass transit systems already burdened because buses and trains are aging and requiring expensive repairs or replacement issues, E-bikes are stepping into the void. And since these battery-operated bikes require "far less energy to manufacture, transport, and use, they're the perfect solution to today's transportation dilemmas," say technology editors at Spinliter.com.
E-bikes by the numbers
Demand for E-bikes is expected to soar between now and 2024, much of the growth due to the variety of E-bike types being developed by large and small manufacturers alike, say analysts at The Freedonia Group, a division of MarketResearch.com. Market segmentation currently focuses on Four broad categories that are expanding E-bikes' appeal: commuter, electric mountain, electric cargo, e-folding, and electric utility bikes are also being developed.
Sales are projected to increase nearly 4-percent globally in the next few years because there are thriving markets for these products nearly everywhere on the planet. Even the Covid virus has helped drive this trend. Despite product shortages that resulted from the virus, the public's interest in this type of bike pushed demand through the roof.
While the pandemic is now winding down and more product is expected to be manufactured and delivered to global markets by the end in 2021, the adoption of this mode of transport by consumers is unlikely to diminish. If anything, the market is expected to explode, a factor that could bring down prices even more.
What's driving this market?
It's no secret that, given the nation's population and social structure, China is expected to make the most substantial demand on the E-bike industry going forward, but outside China, market analysts expect these factors to drive demand higher elsewhere:
 -Governments are doubling down on environmental policies and laws in response to increased climate change and air pollution conditions
-Many countries around the world have introduced laws to regulate e-bikes to ensure they are safe, including how fast they can travel.
 -The E-bike industry's research and development efforts are being super-charged with the goal of getting faster, more capable, and powerful E-bikes to market
 -New E-bike niches are on the horizon that will add to consumer choices that transcend the aforementioned four segments cited above
 -E-bikes are starting to develop a cachet that makes them more desirable and acceptable
 -Availability is projected to increase exponentially once the Covid vaccine is conquered
 -Rising personal incomes, especially in developing nations, portend higher and more frequent sales
 -Even design is assuming a significant role in the development of new E-bikes, a factor often underestimated by entities focused more on engineering than aesthetics.
20 Brands (domestic and international) leading today's E-bike industry
Aima Technology Group
 Accell Group
 Giant Manufacturing
 -Haibike
 Izip E-bikes
 Jiansu Xinri
 Kona
 Merida
 Orbea
 Pedego X-Treme
 Pon
 Priority
 Rad Power Bikes
 Specialized
 TAILG
 Trek Bicycle
 Urban Arrow
 Xtracycle
 Yadea
Why E-bikes deliver limitless potential for humanity
Even a worldwide global pandemic did nothing to dampen the enthusiasm of consumers willing to try new products and innovations with a singular goal: making all aspects of their lives less complicated.
Adopting what the very best of the humble bicycle was, innovators foresaw the future in battery-driven alternatives. As Story Bicycle engineers sum up, E-bikes are "the quick solution to backed-up roads, air pollution, financial burdens, adventure, and overall happiness." In sum, a tweak of electricity is responsible for driving E-bikes into the future.
Gradually, an "e-E-bike lifestyle" is developing that has the potential to elevate riders' economic future, lessening dependence upon automobiles and promoting healthy living while sending a message that the earth deserves better than a continual barrage of carbon exhaust.
Further, features like pedal assistance expand the potential of E-bikes to all ages and stages of life, including a growing segment of physically impaired consumers formerly denied access to bicycles due to age or disability. In sum, E-bikes are making sure that every road is shared with everyone on the planet, and manufacturers are delighted to help push this industry into the stratosphere.
You may also like: How to Choose the Right e-Bike Rentals?
Image source: Shutterstock.com