Click here to get this post in PDF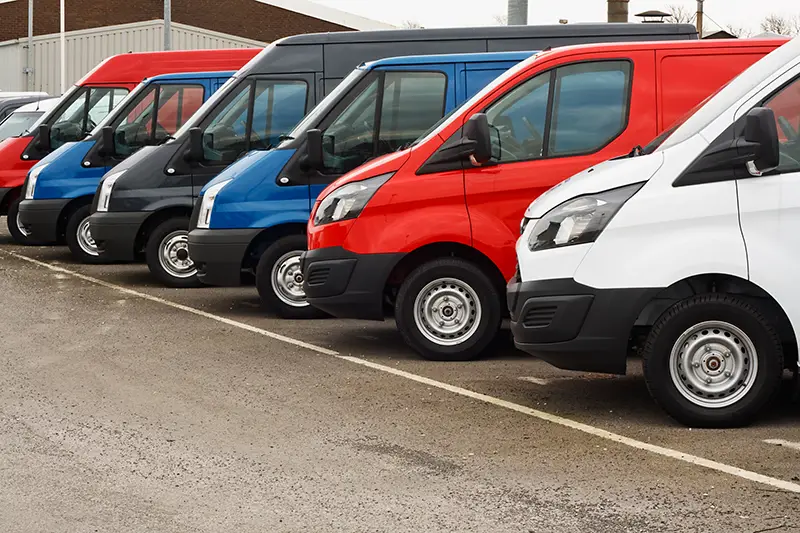 If you want a brand-new vehicle to help your business grow but don't want to spend a large chunk of money upfront, leasing could be the answer.
For those who have no idea what van leasing is, it's very easy to get confused. Let's start by understanding what van leasing is.
What is van leasing?
Van leasing UK is a long-term rental agreement that allows you to utilize a van or pickup truck exclusively for a specified period of time. A consumer pays an initial rental fee at the commencement of a contract, followed by a series of monthly payments over the course of two, three, or four years. The van is returned to the loan provider at the end of the term, with no more responsibilities, allowing the customer to lease or buy another vehicle.
Van leasing has risen in popularity among single traders, partnerships, and limited corporations in recent years because it provides an alternative, generally less expensive funding option to buying a new van with a bank loan or dealer financing. With a van lease arrangement, the customer also doesn't have to worry about depreciation or selling the vehicle because the loan company is responsible for both.
How to lease your van
At Crusader, we will give you the best service and take you through the process of leasing your van without a lot of problems. Here are the steps that are there when leasing a van
1. Select Your Van 
The first step is to select the van of your choice. We have a large selection of the most recent models to help your company seem its best. 
2. Select a Lease Package 
The next step is to select the sort of lease you want, as well as the length of time you want to lease for (usually 2, 3, or 5 years) and the number of miles you expect to travel during that time. 
3. Provide your financial information. 
We'll then require some information from you to acquire credit from one of our finance partners. This is when they'll run your credit to see if you can afford the monthly payments. We'll collect a holding deposit to secure your new vehicle when you tell us how much you can afford as an initial payment.
4. Van Delivery
Your van will be delivered directly from the dealer to your door once all of the paperwork is completed. 
5. For the duration of your lease contract, enjoy your van. 
That's all; you'll be able to keep your firm running for the duration of your lease. 
6. Return the Van You Rented 
Finally, at the end of the lease, you just return the van and, if desired, upgrade to a newer model and repeat the process!
Are there other leasing options?
Yes, at Crusader, we have three major lease choices. Van Business Contract Hire, for example, is our most popular type of leasing. Van Business Finance Lease and Van Contract Purchase are the other options, both of which include the chance to acquire the vehicle after the term.
What is van business finance leasing?
When you pay a monthly charge to drive a new van, you are responsible for the vehicle at the end of the lease. As a result, in addition to the original rental, you will make a final payment. 
This has advantages and disadvantages… If the van's value is higher than expected at the end of your lease, you can sell it, pay the final payment, and profit. However, there is always the possibility that the van's worth would have declined, and you will be responsible for a balloon payment that is greater than the van's value. Be aware that you will not be able to own the vehicle after the lease and will have to sell it.
What is a Van business contract hire?
The most popular package we provide is Van Business Contract Hire, which is leasing in its purest form. You pay a monthly fee to drive your van and then return it at the end of your lease period. 
Van Contract Hire has several advantages, including the lowest initial payments of all the options, affordable monthly payments, and no chance of being trapped with a depreciated vehicle at the end of your contract.
What is van business contract hire?
Van Contract Purchase is usually available to customers who are serious about owning their van at the end of their lease. Contract Purchase, unlike the other two options, allows you to purchase the vehicle outright. 
You still have the benefit of fixed monthly payments with this choice, but they are typically more than the other two. You will also be responsible for the final payment.
Key considerations for van leasing 
The expense of breaking a contract early might be significant. 
The monthly fee is calculated based on mileage. 
If you exceed the agreed-upon mileage allowance, you will be charged an excess mileage fee. 
You must return the van in good condition since any damage beyond Fair Wear and Tear will result in costs. 
Vehicles must be covered by a comprehensive insurance policy. 
You will never own the vehicle since you will never be able to purchase it.
Key benefits of van leasing
A low initial rental can assist you to avoid paying a lot of money upfront. 
Budgeting is made easier with fixed monthly rentals for the duration of the lease. 
To match your demands, we can adjust the duration and mileage parameters. 
The monthly charges can include maintenance, servicing, and a tire package. 
For the length of the agreement, road tax is covered. 
There are no depreciation or disposal issues. 
All vehicles come with a full manufacturer's warranty as standard. 
Every two, three, or four years, treat yourself to a new van.
You may also like: How to Run a Successful Van Rental Business and Make Money
Image source: Dreamstime.com