Click here to get this post in PDF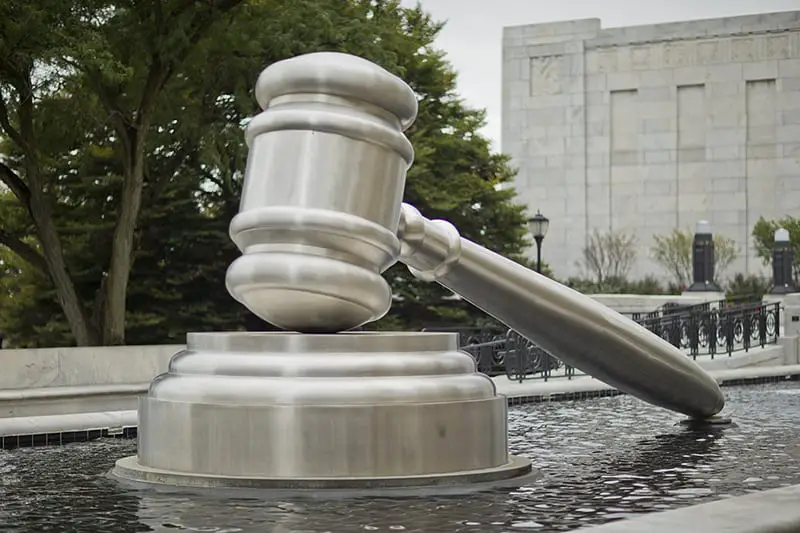 Filing a class action lawsuit might seem like a scary proposition. You are likely taking on a big company that has harmed you and others, but you need to know how to file the suit so that you have the best chance of winning. You will start by contacting a lawyer, and you can use the tips below to create a case that allows you and others to win the compensation you deserve.
How Do You Choose A Lawyer?
A class action lawsuit lawyer likely works in a large practice that handles corporate litigation every day. However, you need to know if your case has enough merit to proceed. You can schedule a consultation with the attorney, and you can present any evidence that you have.
The lawyer needs to look over the information that they have, and they can decide if they want to begin investigating the case for you. Once your lawyer begins looking into the case, they can tell you what needs to happen next.
Let Your Lawyer Investigate The Case
Some people who are filing class-action lawsuits think that they need to do a lot of the investigation on their own. Plus, they believe that they need to fight the defendant directly. You cannot complain to the defendant or begin to smear that company publicly. You should not try to find any evidence on your own, and you should not try to find more people who were hurt by this company.
If you know people who have suffered as much as you have, you can bring them forward. However, conducting your own investigation could undermine the case. You do not know the rule of law in your state, and there is no way for you to know if you have collected the right kind of evidence.
Also, you should not speak to an attorney that is representing the defendant. That attorney could twist your words and use them against you in court. You should forward all communications to your lawyer, and you should advise your family to not say anything to the corporation you plan to sue.
Someone Needs To Represent Your Side In The Suit
Someone needs to represent the plaintiffs in your lawsuit. This means that you or a group of people will be named in the lawsuit when it is filed. You may be comfortable having your name on the lawsuit, but other people might not. You need to decide whose name will be on the lawsuit, and you must talk to your lawyer about the people that have already joined the lawsuit.
Your lawyer will write up all the documents that are needed to file the suit, and they will let you know how to proceed.
The Corporation Might Want To Settle
If your lawyer can get the defendant to settle, you can settle out of court for a certain amount before you find other people who might be owed compensation. In most cases, you will get more money if you are in the initial class that filed the suit. Plus, you could get even more money if you are the person who is named in the lawsuit. It could be that your case is taking longer than anticipated so you need money to keep the lawsuit going. If this is the case you may wish to consider Legal Bay, or similar in your area, who can help with getting you approved for an advance against a future award or settlement.
Once the lawsuit has been filed, you need to come to a resolution with the other side. Your lawyer will negotiate the settlement for you, and you might settle the case without going to court. However, some defendants may want to go to court to plead their case. If that is the case, you need to be prepared to testify in open court. Talk to your lawyer about preparing for court, allow them to ask the questions, and wait for your instructions.
The Lawyer Needs To Find All The People Impacted By The Case
Your lawyer needs to find all the people that are impacted by your case. This means that they need to use print and online advertising to find all the people who were hurt by the company you are suing. You may find hundreds of people, or you may find thousands of people. Your lawyer will need to set up a hotline so that they can get information from people who want to join the lawsuit, and they need to figure out how many people there are before any money can be distributed.
However, you are entitled to compensation because you joined the lawsuit in the beginning. You do not want to try to find people to join the lawsuit on your own because you do not have all the information that they need. You should let your lawyer explain to these people what can be done to help them. Plus, you should ask your lawyer what the deadline is to join the lawsuit.
How Is The Settlement Or Judgment Paid?
When your lawyer wins your case, the judgment is not paid in one lump sum to each person. Your lawyer needs to figure out how much money each person is going to get, and they will make plans to send that money to everyone who has joined the lawsuit. Because you set a deadline to join the lawsuit, you need to make sure that you have talked to your lawyer about how long you will need to wait to get paid. You may have pressing medical expenses, or bills, or you might have lost your job. Working closely with your lawyer ensures that you know when the money will be in your bank account.
Conclusion
Filing a class action lawsuit requires a bit of time and patience. You must hire a lawyer who knows how to help you file the suit, who will investigate the case for you, and who will find other people to join the lawsuit. You might be the person who is named in the lawsuit, or someone else might volunteer to have their name put on the suit. When you file, your lawyer will guide you, negotiate a settlement, or argue the case in court. You simply need to wait until your lawyer has the money to pay everyone who joined the lawsuit.
You may also like: Want the Best for your Business? Hire a Commercial Lawyer!