Click here to get this post in PDF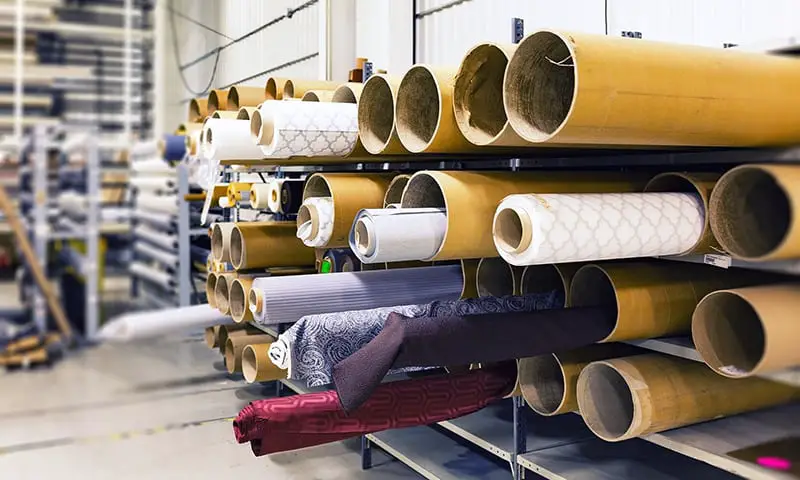 Sustainability has become a buzzword nowadays, given the harmful impacts of climate change. As more and more people and institutions demand the shift to sustainable operations, companies are compelled to implement practices akin to that trend. That means the ultimate measure of a good business is its ability to generate increasing profits and its capacity to sustain the welfare of people and the environment.
When a business pursues sustainability in its textile sourcing operations, it means applying standard practices to ensure that the raw resources it uses for production are taken from sustainable sources. This practice is crucial to minimize the company's carbon footprints.
Today, more companies are actively campaigning to stop deforestation, which weakens climate change, promotes responsible agriculture while promoting local livelihood development. All these efforts not only contribute to alleviating environmental degradation but also promote positive effects on social welfare.
Grounds for Sustainable Fashion Sourcing
Activists and non-government organizations have worked tirelessly to expose the textile industry's negative impacts on the environment. Nowadays, people are aware that most of the textile products being sold at a low price in Western markets originate from Third World Countries. The problem is, production in countries like Bangladesh often involves child labour, women abuse, criminally low wages, suicidal attempts, health risks, and brutal shift times.
These workers have to endure hours of gruelling work for very little pay that is not enough to compensate them when they contract diseases due to hard labour and working conditions. This reality came into mainstream attention when more than a hundred people were burned alive in a Bangladesh textile factory in 2012. Hundreds more were injured. An investigation showed that the poor design and resilience of the building made it easily susceptible to fires. Various cases of abuse have also been reported in other developing countries like Laos and India.
The worst apparel-related tragedy occured on April 24, 2013, in Bangladesh when the eight-story Rana Plaza building collapsed. That led to the death of over 1140 factory workers, all of them being paid a meagre salary. Hundreds more were injured, and the survivors had to endure days of pain and suffocation under the rubble. Despite the alarming deaths, those responsible were not held accountable. That is why; the same horrific stories continue to happen in the developing world, affecting the most vulnerable sectors in a community such as the women and children.
The textile industry has also been recognized as one of the world's worst polluters. It comes only after the fossil fuel industry. In India, many rivers became biologically dead as hundreds of factories poured toxic chemicals directly into streams, killing marine wildlife and impacting the health of local communities.
Textile is also worsening global deforestation. Madagascar, for example, the remaining Tapia forests, is fast disappearing due to the raw materials extracted to feed the industry. Although these are the island's national treasures and policies are in place to protect them, illegal activities in support of the textile demands remain undaunted. For centuries, these forests have been intertwined with the lives of the local inhabitants; therefore, clearing them would have negative implications, especially to their livelihood and culture. Add to that the extinction of many of the iconic species of Madagascar, including the famous lemurs.
The same growing deforestation is also happening in Papua New Guinea, Indonesia, Congo, and Brazil for the sake of the textile industry.
These tragic situations, through documentation, have inspired the general public to demand sustainable and responsible actions for social and environmental welfare. Studies show that an increasing number of customers no longer want to buy apparel from businesses with unsustainable and unethical sources. The ever-increasing awareness has played a critical role in this. That is why the companies which immediately transitioned to sustainability showed an increase in sales. Many of them have been featured as models for eco-friendly approaches. These boosted their appeal to the general public, who now choose to buy from them.
As modern consumers grow in consciousness, ethical and environmental standards are now paramount to the operations of textile companies. People nowadays consider where the silk that has been used to weave their high-end apparel came from. They care about the 11-year old children who are being forced to work as slaves in apparel factories for no other options. They also care about the thousands of trees being felled to deforestation to feed the textile industry's resource needs. These customers care for the underpaid workers, advocating that they work with dignity and provide the utmost consideration of their welfare.
Businesses that fail to abide by these practices can face lawsuits and a bad reputation. With digital technologies, people can now easily expose the ills and secrets of companies with abusive practices and systems. The textile industry is not spared all the more.
The Shift to Sustainable Fashion Sourcing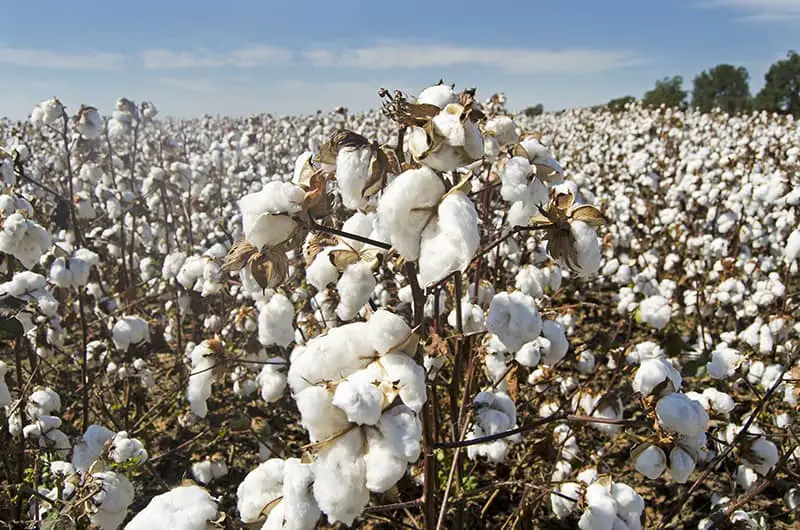 The shift to sustainable fashion sourcing did not happen overnight. It took decades of sustained grassroots movements with the support of academics and non-government organizations. Textile businesses such as the Livia Firth and the Orsola de Castro also pioneered the cause. Customers were also instrumental even if it meant that they would have to pay premium prices and give up branded labels.
There has been an increasing demand for textile products with features like organic, ethical, respectable, fair trade, and recyclability.
The pressure reached many technocrats, and they now recognize that when customers make a big deal of issues, then the businesses should follow or take the lead. The multi-billion wood company, IKEA, has gradually transitioned to more sustainable sourcing of wood and cotton. There's still a long way to go, given that IKEA uses only 1% of the world's wood supply, but initial steps matter most as they create ripple effects for other companies to follow.
Other fashion companies that resorted to sustainable labels and pledges are Zady, H&M, and Stella McCartney.
Role of Digital Sourcing in Responsible Fabric Sourcing
While the textile industry's shift to sustainability mainly revolved on best practices on the ground, there is now the growing recognition of the crucial role of digital sourcing. Proponents now equate responsible fabric sourcing as digital fabric sourcing. The implementation of the latter generates vast fabric databases.
To practice responsible fabric sourcing, modern fabric designers and suppliers must adopt the essential tools to accumulate data, provide it to the mass, and above all, ensure the centrality of digital functions on design and sourcing.
To what extent does digital sourcing impact the industry in line with sustainability? Let's cite a multinational textile producer that manufactures approximately 20, 000 samples a year. When the company switches to digital sampling, it can reduce environmental impacts by as much as 63%. Precisely, it does away with the tons of waste fabric and saves as much as 19, 000, 000 gallons of water for production. Add to that the reduction of at least eight tons of chemicals for both dyeing and production.
Here are the specific ways of how digital sourcing helps promote resource efficiency.
1. Reduces Wastes. Digital sourcing dramatically cuts back on chemical use, fabric, and water. Add to that the considerable reduction of time spent in sample production and travel.
2. Reach to Market is Faster. When talking of a visual, fast, and efficient approach, nothing beats digital communication. Data produced is also more accurate, and with digital fabric samples, decision making becomes easier.
3. Aligns with Innovation. Compared to traditional sampling methods, the digital design offers faster and more effective results. You can also provide on-trend products to market with more variations and looks.
4. Simplifies Processes and Systems. Using a digital tool, centralizes and simplifies concepts for review when choosing digital fabric samples and simulating designs.
5. Improves Product Quality. Using a digital approach yields more accurate data, reducing unknown issues and increasing tighter tolerance.
6. Promotes sustainable operations. Digital sourcing does not only ensure the long-term sustainability of business operations. It also ensures that these align with the international call for eco-friendly and ethical standards in the textile industry. A business which resorts to digital sourcing will see a massive decline in their carbon footprints.
7. Ensures confidentiality. Before release for prototyping, all information on new products is kept in-house.
Why Adopt Frontier Digital Textile Cloud?
Although it takes some time to fully adopt a digital workflow, it's important to ensure that the available resources work coherently in streamlining different processes- from planning to selecting fabrics and prototyping. That same principle applies when speaking of sustainability in various business operations.
---
How Digital Technology Innovations Affect Today's Society
---
One platform businesses can adopt for collection creation, communication, sharing, and a fabric database is Frontier, which harmonizes with various digital textile products such as Optitex, CLO, and Browzwear. That, in turn, ensures transitions between tools seamlessly. In the long run, the compatibility will continue to boost responsible sourcing through constant refinement.
As the global businesses transition to the digital era, the role of a digital fabric platform, such as Frontier, cannot be underestimated. It boosts improved product or service quality, but it also helps in the critical component of sustainability.
Image Source: Pixabay.com
ABOUT THE AUTHOR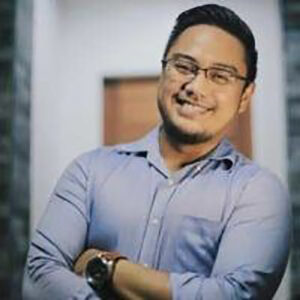 Patrick Panuncillon is a digital marketing specialist who has helped online businesses improve visibility and increase leads and engagements.