Click here to get this post in PDF
Printed circuit board (PCB) design used to be the forte of engineers working for large corporations, but the PCB manufacturing industry has come a long way in recent years. With reduced production costs, manufacturers can now produce small orders of PCBs, even just a single design, opening the possibilities for hobbyists, students, and small businesses.
Now, people with all types of backgrounds can design and order PCBs for their own projects, whether for mass production or prototyping. As a result, entrepreneurs no longer need a ton of capital, years of experience, or a factory to create the next innovative tech idea.
If you're interested in PCB design, you can find many resources online, including in-depth guides and professional instructional videos. The barrier to entry is nonexistent, but the process can be intimidating to some. Fortunately, the steps for designing a custom PCB are the same.
Determine the Budget
PCBs can be produced inexpensively, but budgeting still matters. You can find a range of components, materials, and options on the market, making it easy to turn your simple project into a large – and expensive – undertaking.
Before you start drafting your PCB design, determine your budget. It doesn't have to be a hard-and-fast number. You can choose a range that has a built-in cushion for unexpected expenses and options for different components. Be sure to include any costs related to education or services that you may need to outsource.
Draft a Schematic
The schematic is a rough draft of your design, but you still need to approach it with care. It takes time to learn how to operate PCB software and design. Your schematic will include a layout of your components and all the connections and outputs required, so you can see if your design is viable.
Start with the simplest version of your idea. When you have a working PCB schematic, you can start experimenting with different components and layouts. Ultimately, your schematic should balance the performance you want with the costs you can afford, which may present challenges. Many engineers end up with multiple versions of a prototype.
Build a List of Materials
Once you know your budget and rough draft, you can create a list of materials you'll need to complete your design. If you're planning on getting more than one PCB, be sure to include the total components and materials you'll need. For high-volume orders, you may be able to get a bulk discount on raw materials.
Your list not only ensures that you have all you need, but it gives you an opportunity to cut back on costs or upgrade components and materials.
Create a Layout
Many things can go wrong during manufacturing. You may find that angles, wiring directionality, spacing, or other factors can impact the performance of your PCB. A layout helps you anticipate problems and correct them before the design and production phases begin.
Employ Computer Simulations
Computer simulations are invaluable to the PCB design process. PCB designs can have flaws that cause errors and impact the overall performance, which can be difficult to identify during the design phase. With a computer simulation, you can identify circuit errors and investigate solutions before printing begins.
Develop a Relationship with a PCB Manufacturer
PCB manufacturers are integral to the success of your hardware startup. If you run into problems, don't be afraid to ask the manufacturer to help you. They have engineers with a wealth of experience and valuable insights that can guide your process.
You can ask questions about optimization, prototype board testing, or any other issues you may have, which saves you time, money, and frustration. As your startup scales, having this relationship with your manufacturer will be essential to producing high volumes of PCBs with fewer hiccups.
---
Best custom-made PCB Prototypes to Empower Your Electronic Projects
---
About the Author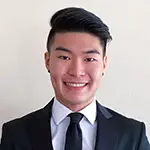 Justin Ou is one of four Co-founders and Marketing Manager of Gerber Labs, an Orange County based engineering startup that is currently rolling out a platform that makes custom printed circuit boards (PCB's) accessible to electrical engineering students, hobbyists and small businesses.