Click here to get this post in PDF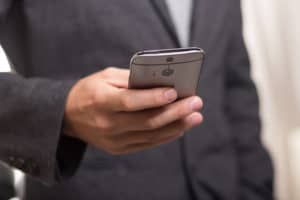 BYOD is a popular trend in the workplace, where employees bring their own devices to work. These devices include mobile phones, tablets, laptops, etc. Because of the convenience it offers, more workplaces now allow employees to bring their own devices. In a survey, it was estimated that 74% of organizations allow or want to allow employees to use their personal devices at work.
BYOD saves an organization's resources, such as hardware costs. Moreover, it boosts productivity as employees are usually comfortable with familiar technology. In addition to this, BYOD allows employees to work remotely. Hence, it may be difficult to see why BYOD can pose potential risks to a company.
From the outset, BYOD seems like the perfect solution for an organization to mitigate hardware costs and providing convenience to employees. But it's not! For one, it increases the burden on the IT department to provide maintenance for devices. Secondly, since a company's data is on the devices owned by employees, it makes these devices susceptible to cyber attacks. This is the reason why organizations are switching to CYOD or "Choose Your Own Device." With CYOD, an organization provides the device to its employees. The device is owned by the company and is for work purposes only.
How BYOD puts cybersecurity at risk?
Nowadays, many organizations are reluctant to incorporate BYOD because of the privacy concerns and risks of cybersecurity. Some of the major concerns associated with BYOD are as follows:
·        Lack of anti-virus software
Various devices owned by employees do not follow a standard protocol for protection against malware and viruses. It is difficult for the IT department to enforce updates for firewalls and anti-virus software since personal devices are not part of the organization's IT infrastructure. This makes devices owned by an employee susceptible to cyber attacks. Cyber attacks are led by cybercriminals, competitors, resentful employees, etc.
·        Infecting a company's network/Cross-contamination
An employee could download a malicious file unknowingly on their device. This can infect the organization's network if the device connects to the company's network. This allows a hacker or unauthorized personnel to gain access to a company's data. Hence, it could lead to data leakage, where the company's data is exposed. In worst cases, it could lead to data theft, where a company's data is stolen and cannot be retrieved.
·        Malicious apps and software
Malicious apps and software, when downloaded on the device access messages and information shared via trusted apps. Moreover, such apps can modify data, track location, and record username and password using keyboard logging.
·        Unsecure Wi-Fi
Employees use their personal devices in workplaces, in addition to homes, public places, airports, etc. Moreover, remote workers may use Wi-Fi networks in public places, such as coffee shops. Often public Wi-Fi spots are not secure and can provide vantage points to hackers. Hence, hackers can connect to the device and access to the company's data, without the user of the device knowing about it. 
Although the following concerns of BYOD are not related to cybersecurity. These, too, affect an organization.
·        Lost or theft of a device
In the case an employee's mobile phone or laptop is lost or stolen, it can pose risks to an organization, especially if the device is not password-protected. A company's data stored on the device can fall into the wrong hands and causes massive losses.
·        Employees leaving the company
When an employee leaves the company, they may be taking the company's confidential data with them. An organization cannot keep track of the company's data on every device owned by an employee. This is why, when an employee leaves, they may take away confidential information with them, putting a company at risk.
How are cybersecurity risks mitigated by CYOD?
Because of BYOD, a company faces many threats to its security and data. However, with CYOD, these risks are mitigated. Moreover, CYOD provides a middle ground to employees: employees can use a device and platform they are comfortable with while reducing the risks that an organization faces. Security is a major threat that BYOD-led companies face. With CYOD, however, this risk is lowered. The device that a company provides to employees is used only on the premises. Hence, the device is never connected to public Wi-Fi networks.
·        Anti-virus software
The use of a mobile device has increased for business purposes. Kaspersky Lab reported that the attacks using malicious mobile software nearly doubled from 66.4 million in 2017 to 116.5 million in 2018. The report says, "Cybercriminals have steadily been increasing their use of mobile malware, aiming to take advantage of those who do not have security solutions installed on their phones." With CYOD, each device comes with a pre-installed firewall and anti-virus software, which protects the device from malicious software. Moreover, updates to each system are made by an administrator, ensuring that all the devices are free from virus.
·        Regular updates
Another reason why cyber attacks have become common is that many users do not update their devices. With a CYOD policy in place, the IT department in an organization ensures that software and OS are updated regularly. This reduces the risk a company may face due to cyber attacks. 
·        Distribution of software
In a BYOD working environment, the IT department has to deal with different devices with various operations systems. This makes the job of an IT administrator hard. On the flip side, in a CYOD environment, the types of devices available to users are limited. Hence, installing software and updating it becomes less of a problem.
How CYOD helps in monitoring employees?
With CYOD, it is easier for employers to manage and monitor their employees' daily activities. Since the device is owned by the company, an employer can install monitoring tools and track an employee's activity. However, to do so, a written agreement between the employer and the employee needs to be signed.
Xnspy is a popular employee monitoring tool for Android and iOS devices. The employee monitoring app allows you to gain access to the data gathered on the phone. In addition to this, the app offers remote functionality, thus allowing users to control the device. A web-based account allows employers to view the activity and remotely control the device.
With this app, users can monitor activity that occurs over a phone. This ensures that employees are not wasting their time on other activities not related to work. Moreover, it ensures that employees are loyal and not sharing confidential information with competitors and other third parties. Some of the features of the app are listed as follows:
·        Email monitoring
Email is the primary mode of distributing information in an office environment. Therefore, email monitoring feature allows employers to keep track of the emails sent and received by their employees. Hence, as an employer, you are aware of the information being shared within an organization and outside it.
·        Access to browsing history and bookmarked webpages
Access to browsing history and bookmarked webpages allows employers to gain insights regarding the activity that occurs over the phone.
·        Access to call logs and contact list
Employers can gain access to incoming, outgoing, and missed calls. So they know exactly who their employees talk to, whether it is for business purposes or to leak out company secrets.
·        Monitor messages sent and received via instant messaging applications
Employers gain access to the messages sent and received via messaging applications along with the date and time stamps. Thus, employers are aware of who their employees are talking to.
·        Environment listening and call recording
This feature allows employers to record audio files of the surroundings of the phone when it is in idle mode. Moreover, users of the app can also record calls for up to 30 minutes. To record calls for a longer duration, simply send another command from the web-based account. With these features, employers are assured that employees are not engaged in activities with competitors or other parties.
·        Wi-Fi network logs
The Wi-Fi network logging feature offered by the app lists all the Wi-Fi networks that the device connects to. Employers can view the timestamps associated with it as well as the location of the Wi-Fi network, including the street address, latitudinal, and longitudinal coordinates. This can help in notifying the IT department if a device connects to public Wi-Fi. The device can then be cleaned for viruses and other malicious software.
·        Remotely wipe data
Xnspy is not only valuable for employee monitoring but can also help mitigate risks. In case a mobile device is lost or stolen, you can wipe the data on the device remotely. Thus, this ensures that the company's data is not available to a third party.
·        Application activity
This is another valuable feature, which allows employers to determine the apps in use. This way, employers can ensure that their employees are not using malicious apps on the company's phone.
The app is compatible with the latest iOS and Android OS versions. For an Android device, the app is compatible with OS 4.x, 5.x, 6.x, 7.x, 8.x, and 9.x. In addition to this, the app is compatible with iOS version 6.x, 7.x, 8 up 12.3.2. The installation procedure of the app is simple, and it takes only a couple of minutes. To install the app, you need to gain physical access to the device. Simply, download the file on the device, and install it by following the instructions.
Xnspy is a good choice if you are thinking of sliding the CYOD policy into your organization. But makes sure that if an organization has an employee monitoring policy in place, its employees should be aware of it.
Employers need to strike a balance between employees demands and maintaining the security of their organization. This is where CYOD can be of advantage. It allows employees to choose a device and also keep their company safe from cyber threats. CYOD, coupled with employee monitoring software, can provide benefit to an organization. Not only does this enable a company to ensure security from outside threats but also keep the company safe from threats within.
You may also like: Should Your Small Business Adopt a BYOD Policy?