Click here to get this post in PDF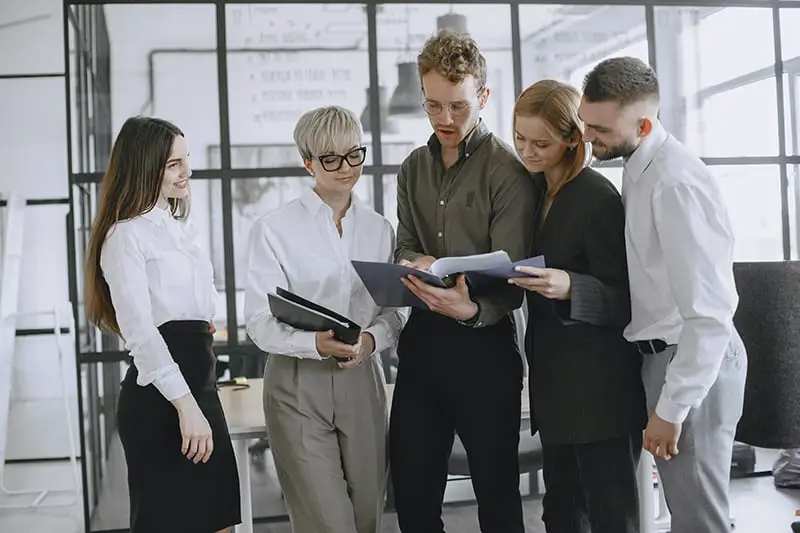 The culture of a workplace is crucial to any company's overall success, advises Alex Weatherby, an Atlanta wrongful death lawyer. 
Alex is a trial lawyer based in Atlanta, Georgia. He works to make lives better with honor, efficiency, and effectiveness. He offers legal representation for folks in catastrophic injury, truck accidents, class action, and professional malpractice cases. Alex recovers millions of dollars for genuinely injured folks, and he defends honorable companies in need of legal help. Recently, he was a lead attorney in a wrongful death trial that resulted in a verdict in excess of $27,000,000, which was one of the Top 20 verdicts in the nation for 2018.
In this article, he takes us through what it takes to create a winning workplace culture that attracts and retains the best talent within your chosen industry.
What is a Workplace Culture?
Simply put, workplace culture refers to the overall character and personality of your organization. It's what makes your business unique and comprises your values, traditions, beliefs, interactions, behaviors, and attitudes.
The best workplace cultures attract talent, drive engagement, and impact overall performance. Almost everything is within the purview of workplace culture, including but not limited to leadership, management, workplace practices, policies, and people.
Why is a Positive Workplace Culture So Vital?
Cultivating a winning workplace culture is imperative because it has such a profound impact on your business as a whole.
First and foremost, a positive work environment culture will attract your organization's preferred talent profile. Recruitment costs are often your highest non-revenue-generating cost as a business. A well-established and well-received work culture can help to attract the right type of personnel and will keep them enthusiastic and engaged, reducing your expenses lost to employee turnover.
Positive work cultures are also more productive and profitable. Research has demonstrated that publicly-traded companies with high-pressure, cut-throat work environments suffered across a broad spectrum of metrics. 
Those with employee-reported poor workplace environments suffered 18% lower productivity, 16% lower profitability, 37% lower job growth, and 65% lower share price over time.
How to Develop a Winning Workplace Culture
A mistake most organizations make is letting the workplace culture form naturally without first defining what they want it to be. However, whether you're a startup or a mature company, it's never too late to take a step back to evaluate and define your workplace culture.
Many aspects make up a workplace culture, and it's essential to recognize that a thriving, positive workplace culture starts at the very top. Below are the areas you'll need to evaluate and set out standards for moving forwards:
Leadership – The way your leaders communicate and interact with employees sets the tone for your workplace cultures. Therefore, you need to think about instilling methods surrounding how they communicate with subordinates, how they shape and relay their vision for the future, and what behaviors and achievements they celebrate and recognize.
Management – In this regard, you need to set up documentation for your management systems, procedures, structure, hierarchy, controls, and goals. That includes defining the degree to which managers empower employees to make decisions, support and interact with them, and set targets for them.
Workplace Practices and Philosophies – You need to define processes and company values regarding aspects such as recruiting, onboarding, compensation and benefits, rewards and recognition, training and development, advancement/promotion, performance management, code of conduct, wellness, dress code, and work/life balance (paid time off, leave, flexible working, etc.), as well as workplace traditions (such as dress-down Friday, or monthly work socials).
Physical Work Environment – Your workplace culture is mostly shaped by people. However, you do need to recognize the role physical objects play in creating a winning work culture. You need to dedicate time to generating guidelines concerning what people place on their desks, what your organization hangs on the walls, how you allocate space and offices, what those offices look like (color, furniture, etc.), and how common areas are used.
Communication – A vital pillar of any thriving workplace culture is communication between employees. Therefore, you need to come to some concrete conclusions regarding the degree, type, and frequency of interaction between leaders and employees, including the extent of transparency in sharing the information that frames management decision-making.
Final Thoughts 
Creating a winning workplace culture isn't easy, and it may take time. However, once a positive work environment is in place, it will lead to dramatic benefits for you, your employees, and your bottom line.
You may also like: Let There Be Order: 5 Document Management Tips for Small Businesses
Image Source: Pexels.com