Click here to get this post in PDF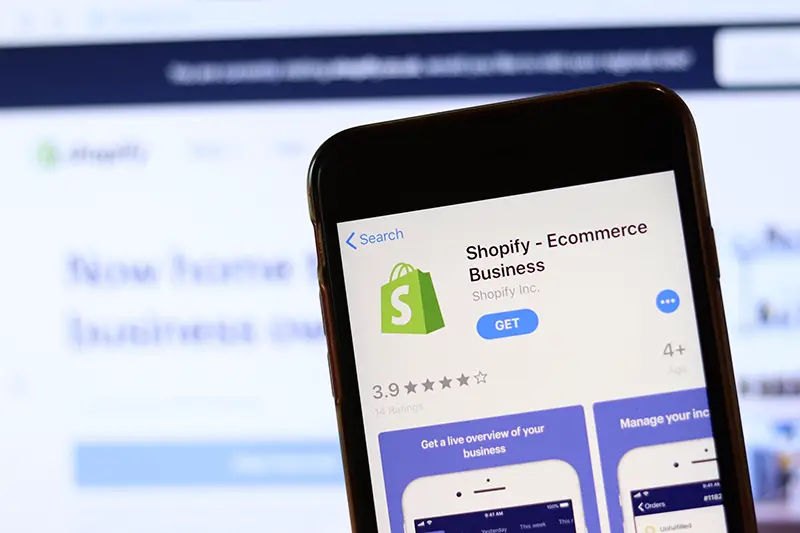 This article contains affiliate links. For more info, see disclosure.
Your Shopify store design represents your business, and it determines how your store will look and feel. This makes it critical to pay special attention to the store theme. E-commerce today is filled with websites that offer many features, designs, and tools. This gives an array of options to choose from while setting up your Shopify store. 
It isn't easy to make sure that the design is authentic, attractive, and at the same time inviting to the audience. There are certain things to consider when designing a brand's website, as suggested by Shopify website experts. These things will make your brand stand out, highlighting all of its best aspects.
Factors To Consider When Setting Up Your Shopify Store
Choosing And Customizing The Perfect Theme
Before selecting the theme for your Shopify Store, you need to think about the features of your shop that need to be highlighted. Figuring out the aspects of your shop that need to be focused on makes the tedious process of selecting a theme much easier.
Your Shopify theme is essentially a website template that you will customize before publishing. Although this service saves you hundreds of hours of coding, it may still be beneficial to hire a Shopify store setup service to help you get it just right in some circumstances.
Small businesses aren't the only ones who prefer Shopify's simplified method. The platform is used by well-known brands such as Heinz, Redbull, Penguin Books, and Allbirds to sell and market their products. Take some time to familiarise yourself with Shopify's extensive filter options while choosing the appropriate theme for your business. 
The essence of the Shopify theme design by skilled designers is customization. What's the result? Your company will get a website with a professional logo, marketing savvy, packaging, and online commercial cards, product photography, Shopify store management, and much more.
Personalize Your Theme By Adding Your Personal Touch
Creating a positive first impression provides your company with a new breath on life and more revenue. You may adapt to the needs and preferences of a wide market segment if you hire Shopify website experts to construct a Shopify custom theme development from the start. Don't get too wrapped up in your Shopify theme selection. With your brand's color palette, logos, and style, you can easily adjust font styles and color schemes later. Decide how you want your customers to feel about the experience, and then pick a template that reflects that.
After that, it's time to include as much of your brand as possible into the Shopify theme. It would help if you also focused on highlighting the features of your store that you want to focus on. This helps the customer in understanding your brand and its features. Product photography is a valuable asset to have in your toolbox, and the more photographs you have, the better. 
On each page of your site, you'll want to be able to experiment with a variety of various styles. Your website's copy is your company's voice, so take advantage of every opportunity to make it fascinating, clear, and convincing. The brand narrative can be strategically built by polishing every aspect of the site, leading to business integration.
Effectively Build Your Shopify Homepage
An average user spends less than 20 seconds on the homepage making it extremely important to convey information effectively. It must be incredibly successful at connecting with your customers. Your homepage should easily and rapidly direct visitors to where they want to go (whether they realize it or not when they arrive at your site!)
Here are some homepage recommendations that will boost your brand's engagement:
1. Make a strong call to action. This can be as straightforward as "Buy Now!" or more brand-specific. Keep it short, straightforward, and urgent, whatever you pick.
2. Create "above the fold" interesting, simple to understand, and encourage the user to take action. The section of the website that you can see when it initially loads before you have scrolled at all is referred to as "above the fold." You don't want to bury the lead because many consumers determine whether or not to stay on a site before ever scrolling. Above the fold, place pictures, text, and calls to action so that they are the first things your customers see.
3. Make it simple to find and comprehend your website's navigation.
4. Make it simple to access your shopping cart from any page or location on the site.
Advertise Your Products Well
The next step in setting up your Shopify store is advertising your products well. The way to do it is through Product Photography and Product Descriptions. Hire a professional photographer to perform a brand session – it will only take a few hours and a little financial commitment upfront. Still, the value it brings to your website will pay off enormously. Product descriptions need to be short, informative, and to the point and must also be Search Engine Optimized. These little details go a long way in creating a compelling brand story. In a similar fashion, there are full-screen Gamified apps and full-screen popup apps that help Shopify stores or ecommerce portals attract prospects, and increase their leads, conversion rates, sales & subscribers. Here, an expert like "Tada" can help develop such email pop up forms, so that companies can perform email marketing by collecting email addresses in exchange for coupons an individual wins by playing a game.
Keep Testing Your Designs Until You Find The Perfect Fit
Your website's selected and customized design will not be perfect in one try. This is why you need to test different themes and features on your website until you find the perfect theme. Evaluate each of these themes based on their layout style, catalog size, and price. Hopefully, a few motifs will emerge as more prominent than others.
By clicking on the alternatives and visiting the demo sites, you can better understand what you're getting into. You'll note that themes are frequently available in multiple styles. I'd suggest reviewing all of the themes and styles and keeping track of those that appeal to you the most.
These things might sound a bit difficult to someone who doesn't understand the Shopify terminology. In such cases, when we need help in designing a personal customized website, we can hire a Shopify Website Expert.
Why Should You Hire A Shopify Store Setup Service?
Build An Authentic & Attractive Brand Consistent Store
Customers and purchasers are interested in the appearance and feel of your online business in addition to your products. A professional design and user-friendly interface immediately improve your store's credibility and reputation. A site that is badly designed and unresponsive, on the other hand, will most likely turn off potential buyers. 
When you hire Shopify Website Experts and designers, you may improve these themes and make them more aligned with your brand. Using their HTML, CSS, JavaScript, and Liquid abilities, expert Shopify developers will be able to customize your theme. Consistent branding is an important aspect of a company's success.
They Optimize Your Store Following SEO
Search Engine Optimization (SEO) is a term that refers to the process of optimizing a website for search engines. Said, it's the process of optimizing websites to improve their ranking in Google's search results and, as a result, boost the number and quality of traffic to your website. 
You might think you've got it all figured out—a lovely theme, wonderful photos, a clever business name—but if your clients can't discover your store, all of your efforts will be for naught. You risk a low search engine ranking by designing your site and doing everything yourself. Your online store can be developed to be search engine friendly with the help of a Shopify developer and designer.
While you can explore the different themes and designs that Shopify has to offer and understand the updates. However, there will be a stage where the terminology is just out of your understanding. 
These Shopify experts are well-versed in the e-commerce platform from beginning to end, and they are dedicated to continually improving their skills and keeping up with platform improvements. Their experiences have also taught them helpful tips and best practices for creating profitable internet enterprises. Allow them to work their magic while you focus on yours. This saves both your time and the money you would spend exploring.
Effectiveness and Functionality 
The default Shopify designs may be sufficient to keep your online store up and running. Still, if you want to enhance Shopify's functionality and customize it to your liking, you'll need to engage Shopify developers. Professional Shopify developers can convert your online store into a powerful powerhouse to boost your online sales with their extensive knowledge. 
A web developer specializing in Shopify can augment the core Shopify functionalities by adding relevant HTML, CSS, or JS to Liquid. Aside from that, you may employ Shopify web developers to provide you with useful advice on various apps available on the App Store, such as SEO.
Not every one of these apps is of excellent quality or fully compatible with your store. You'll know which apps are worth adding and which will just hurt your business if you hire the top Shopify website experts.
Here at Ecartize, Shopify Website Experts aim towards helping you build secure, fast, and sales-oriented Shopify stores in 2 weeks. We provide end-to-end Shopify store development services from store design, development, integration, migration, and maintenance to support.
Shop At Ecartize For The Best Experience 
At Ecartize, a team is a group of professionals at designing and developing Shopify stores that meet our clients' demands while embracing and advancing their brand's vision. Our designers will turn your vision for an online store into a reality. So build your Shopify store with us for $499. Our agile and innovative solutions aim to suit your ever-changing needs in this competitive eCommerce market.
The Bottom Line
The Shopify website experts are great at their job. But there are several factors to keep in mind. Read this article for more precise information on the same. It is bound to help you. 
You may also like: 5 Methods To Make your Ecommerce Website Successful
Image source: Dreamstime.com