Click here to get this post in PDF
eCommerce has been around for a while, but some websites still have not mastered the art of running a successful eCommerce business. Getting customers to buy from your website is more than just having an attractive design on your blog or an aesthetically pleasing checkout process. Aesthetics are important on all platforms, but they shouldn't be prioritized over functionality when selling products online.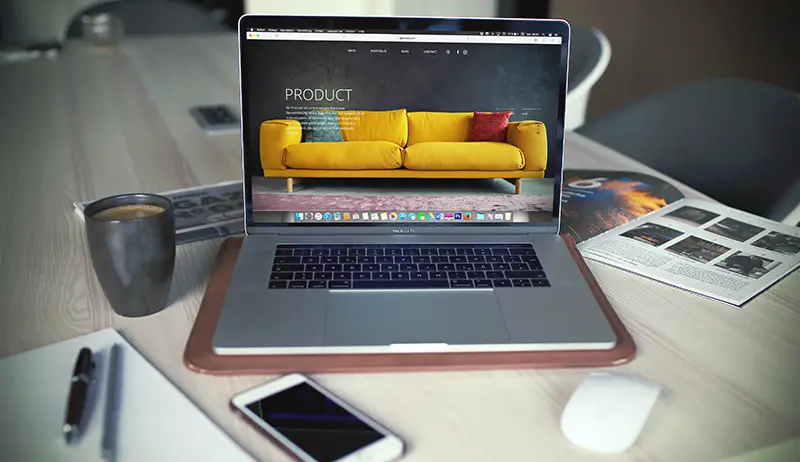 Here Are 5 Methods To Make your Ecommerce Website More User-Friendly.
1. Various Payment Methods
A lot of people struggle with knowing what payment methods their target market prefers, especially since it varies by country. For example, some may prefer cash transactions, while others want to make cryptocurrency payments or have everything billed to their credit card. 
Ways you can improve your e-store payment options are by offering the most common forms of international payments like PayPal. But don't assume that what works for one market will work in another; make sure to do thorough research before adding new payment methods.
2. Simplified Checkout Process
The checkout process should be simplified as much as possible, especially if what you're selling requires intricate personal information like home/business addresses, names, phone numbers etc. Try not to make your customers fill out every single form on your checkout page; many prefer skipping this process altogether when buying products. 
You can improve how streamlined your checkout process is by giving customers the option to "check out as guest" without having to sign in with their email addresses or anything that has to do with personal information.
3. Simplifying The Menus
Having too many choices might seem like a good thing, but overdoing it can be problematic no matter how much your customers want options. 
For example, having five different types of filtering systems in place might sound enticing to people looking for specific products. Still, when they're searching through them all, this has an effect on their patience and needs to get the product as soon as possible. 
If your e-store is selling a wide variety of products and services, make sure to create more simplified menus.
4. Addings a Search Bar
Not everyone knows exactly what they want, hence why people search for it on the internet in the first place. Therefore, allowing your customers to find their product more quickly is key to selling them anything at all. 
Unfortunately, a lot of eCommerce websites do not include a search bar; you can improve this by using Google's custom search bars that match your website's theme and visual design. 
This will allow your users to look for specific items without going through every single product/service you sell, thus increasing conversion rates and encouraging customers to make purchases on your site.
5. Buying a Web Hosting Service
Having hosting from an outside company can cost you hundreds or thousands of pounds per year, which is unnecessary for small to medium eCommerce businesses. 
Instead, you can buy your own web hosting service and use it for your website with relative ease; the most reliable hosting services are ones that offer unlimited disk space and bandwidth. 
In addition, this will allow you to store all your products in one place without having to worry about problems that come with shared web hosting packages.
You may also like: 5 Ways to Upgrade Your Ecommerce Website to Improve Usability
Image source: Unsplash.com