Click here to get this post in PDF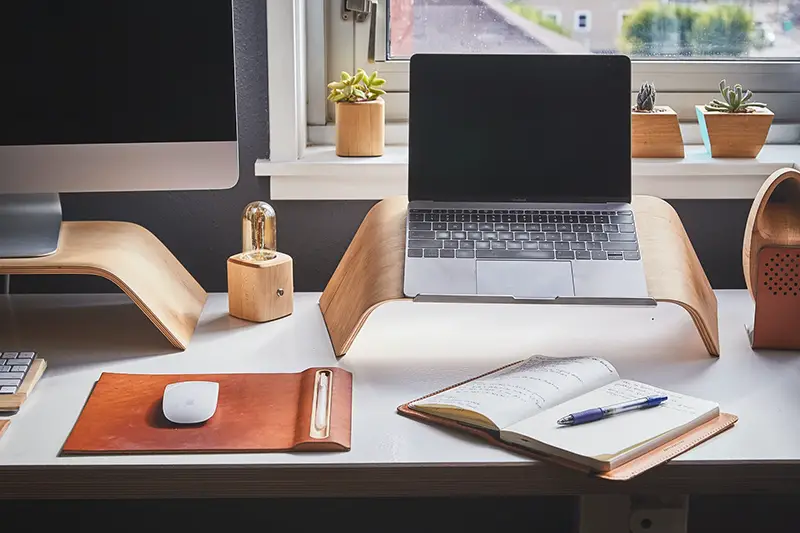 Changes in business operation and structure are a common hurdle that all business owners will face at one point or another. Within the past 12 months, working from home has been a change forced upon most businesses without compromise. With that being said, it has proven one thing that we thought wasn't possible – we can be more productive from home. 
From an employee standpoint, working from home can spark an increase in productivity as employees are finding more of a balance between home and the daily grind. On the other hand, business owners are able to reap the benefits from increased productivity, happier employees and outgoing cost savings of internet, electricity and office supplies. 
While it might not see much return instantly, it showcases the adaptability of the business and its resilience in difficult economic times. Over time, these factors can in fact increase the overall value of the business – a crucial factor when it comes to taxation, succession planning and any other business-related decision that a business owner will have in the future. 
With that being said, flexible working hours is one thing, but creating the right space as an employee can make a huge difference on overall productivity. Creating a productive workspace is all about creating a space that is not only going to trigger productivity and focus, but it must also instil a very fine balance between calm and industrious. Now that home offices are becoming more normalised throughout the workforce, these quick tips will help ensure your work space helps you be your most productive self – 
Separation is Key 
There is a reason why offices exist – to designate a space solely to accomplish a task. Without it, you run the risk of decreasing productivity. For example, if you spend your relaxation time on the couch, then you won't find your productivity increasing if you were to try and complete work there too. That's why it's important to designate a specific space to dedicate to your work. 
If you have a spare room to utilise, then it's the perfect opportunity to flip it into a home office. Another important tip is to ensure that the door is kept closed outside of office hours to continue this separation between work and home life – this includes lunch breaks. 
If, however, you do not have an entire room to spare, make a conscious effort to create a work space within another room – perhaps a the living or dining area which can then be cleared when the working day has finished. Try to avoid working in your bedroom, but if this is not an option then make an effort to utilise a space that is separate from or not facing the bed. The last thing that you want to do is put yourself in the position where your productivity is compromised with conflicting areas. 
Air and Light and Space 
These are all the things that can increase our productivity. It's important to keep your workspace feeling fresh and bright – sometimes the littlest things can make a world of difference. 
A simple way to ensure your productivity is optimised is to set up your home office space in an area with a good allowance of light. Setting your desk facing a window, for example, is a great way to reap the benefits of natural light and some fresh air. 
In conjunction with this, designing your workspace with a selected range of colours will better focus your attention to your work. It may sound simple, however, the décor of your home office can create a calming space for you to concentrate on your daily tasks. With that being said, try to maintain neutral hues around your desk so when you sit down at the beginning of the work day, you're not bombarded with clutter, mess or loud colours and distractions. 
Furthermore, the last thing that you want is to feel cramped or trapped in a space with little to no natural light. The concept of productivity is essentially derived from our own self motivation. Therefore, as an employee or business owner, it's your own responsibility to create a space that is going to uplift, inspire, and motivate you to complete your work. A dark room without natural light or a workable space simply won't accomplish this.
Scents and smells 
Scents and smells not only add to the décor and environment that you're creating, but it also creates an association between the scent and the area of work. Simply lighting a candle and placing it on your desk or a nearby bookcase will invite a pleasant space. Similarly, if candles aren't your thing, invest in a room or air diffuser with some essential oils to accomplish a calming smell. Citrus and fresher scents like lemongrass, peppermint, rosemary and jasmine all have benefits of mood elevation and increased productivity and brain function. 
Background noise
Obviously blasting heavy metal won't accomplish much in terms of productivity (unless that's what you're into) but having some kind of background noise can help you focus. Playing some instrumental covers of your favourite pop songs, classical music or even just white noise can make a positive difference to your productivity. Keep it to a low to medium volume and place your speaker in the background (not on the desk) and this will help create a productive atmosphere. However, if playing music through your earphones works better for you, by all means, do it. 
Not only does it help with focus, but it can help drown out noise from the street or anything else that might cause a distraction. 
Put work into the ergonomics 
The ergonomics of your space set the tone for the day and is what will contribute to feeling your most comfortable while you're at work. Therefore, it's important to take the time and invest in a work station that will benefit your long term productivity throughout the working day. 
Investing in an ergonomically sound chair is the first step to setting up a work station. This will help with any sitting pains, crouching over the desk and help you design your desk set up based on your height. From here, you are able to set up your laptop, keyboard, a foot rest or any monitor screens that you have and anything else that will create a productive work space. 
The contents on your desk must be kept to a minimal to avoid clutter to help promote your productivity for the day. Walking into a cluttered mess each morning will likely deplete your motivation to work and cause more distractions. Taking the appropriate time and energy into ensuring that your space is ergonomically will not only help you be more productive, but it will also prevent long term chronic issues that come from working long hours at the desk. 
Working from home has a lot of benefits for business owners and employees alike. From a business perspective, working from home can increase overall productivity of employees and save money which can then be directed into other areas of business growth. These small adjustments in business practices can have a beneficial impact on long term success and the business's value. 
With that being said, at one point or another a business valuation will be required to seek out its current market value. When this occurs, it's important to seek out a professional expert that can help identity the true value of your business while taking into account business operations and practices. In the meantime, working towards long term success can mean implementing flexible working hours and home office options for employees to make the most out of their work day. 
You may also like: Fundamental Items for a Home Office Setup
Image source: Unsplash.com