Click here to get this post in PDF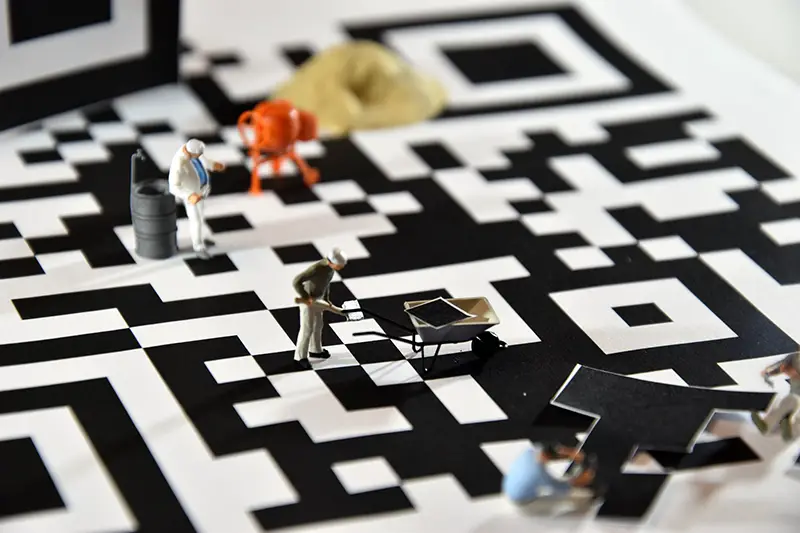 Creating QR codes might sound complex to those who aren't technologically savvy. 
The truth is that it doesn't take understanding the ins and outs to create a QR code. QR codes can be created using a phone or computer in just a few minutes, without any backend programming.
Creating QR Codes For Personalized Use
QR codes can be shared digitally or printed. They are a useful tool with almost unlimited uses.
QR codes can be used for inventory, registration, locating apps and web addresses, reading dinner menus, and many other tasks that can be speeded up and simplified by scanning code instead of locating information manually. 
Here's a quick step-by-step on the best way to create and print QR codes.
Choose a program
There are many QR code generating apps and programs available on the internet for helping to create QR codes. 
Anyone who wants to create one can choose from free generators or pay-to-use business and professional QR generators. 
You can use systems like Shopify, Square, and OpenTable for creating your QR code. 
You don't need a point of sale system. These programs are made to create a QR code hassle-free in a few steps. 
Most of these apps work for both Android and iPhone compatibility.
Choose Data Format and Enter Data
You can format your QR code by choosing what type of code you want and including information like a phone number, text message, contact card, email, social media page, or website address. QR code apps will have easy-to-click options.
Once you select the type of QR code you want, enter the data for your QR code and provide the link that your user will be directed to when scanning the code.
Change Appearance and Color
Personalize your QR code's color to fit the appeal you are looking for. Use the options menu in the QR code generator to see the selection. Here you will be able to change the color and size of the code that will appear. It's worth noting that, generally, free QR code generators will have fewer customization options than paid ones.
Share Your QR Code
Using a QR code is simple for anyone with a phone. 
Using their camera to scan the code will launch the application program and direct them to the information you have formatted, leading them to your specified web address or dialing your phone number.
QR Code Q&A
Here are some frequently asked questions related to creating QR codes and a few hacks to make the process easy.
Are QR codes permanent?
Some QR codes are permanent, while others expire. Depending on the service, a subscription to the program may be necessary to maintain their use. Using a permanent QR code is the best option for businesses, so this is something that may be worth paying a subscription for.
What Are The Most Popular QR Codes Generators?
QR Code Monkey is a popular free QR code generator. Beaconstac is a robust paid QR code generation service that even offers analytics to track and view your QR codes' success.
How Do I Find The Right Generator For The QR Code I'm Looking For?
There are hundreds of different QR code generators on the internet for every purpose and design you might be looking for, including personal, business, non-profit use.
Just type in "QR code generator" and the design you are looking for into a search engine to find the best results. You can also try asking Reddit or Quora if you are looking for something specific and want personal opinions.
Creating QR Codes is Easy
You can always upgrade and pay a subscription fee to get more options for formatting your QR code. 
The basic design will be the same but with some added appeal for the user. Try it out and see for yourself.
You may also like: How do Contactless Survey QR codes help reduce the rise of COVID-19 cases in a community?
Image source: Pixabay.com