Click here to get this post in PDF
One of the best and most popular ways to advertise a business (especially a digital one) is to create a blog that promotes it. While not the easiest approach to promotion, a blog helps business owners to build a loyal follower-turned-customer base. Follow these tips to create a successful blog that will do wonders for your business revenues.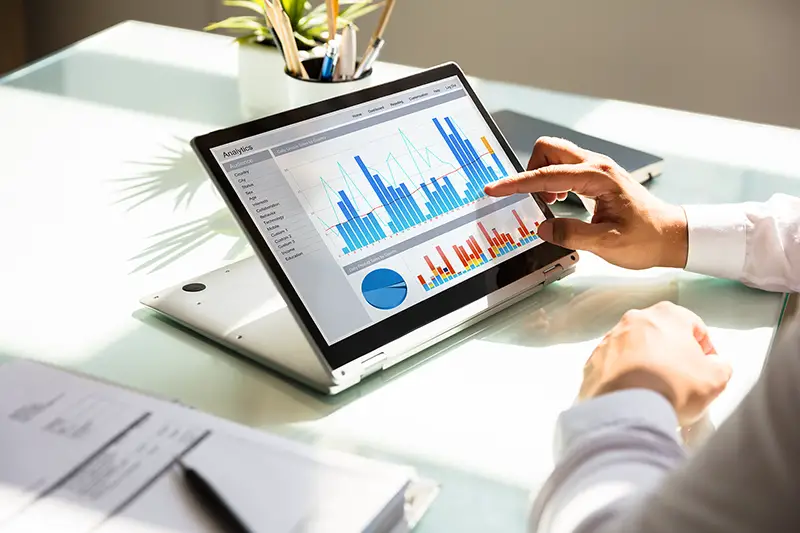 Do audience research to make sure that your content is relevant
To serve the business it promotes, a blog should be valuable for the audience. So the number one step in creating it is customer research. It is always better to hire a professional for this, but you can totally conduct a surface-level study yourself. It should be enough at the beginning.
Say your business is a content creation and writing assistance company. It aims to help busy and stressed college students with research papers, essays, and other academic assignments. Think of a hypothetical student wondering, "how can I write my papers by PaperWriter" and come up with the kind of content that can be helpful for them.
The goal is to find out who your customers are, how the business can help them, and what your blog can do to direct them to the goods or services it sells.
Choose the right platform
Entrepreneurs should choose the platform for their blog depending on the industry their business operates in, their target audience, and the type of content they are going to post. Some of the best options are:
WordPress (the real one, meaning .org). WordPress is by far the most popular option among entrepreneurs with a business blog. It is perfect for someone who wants to have control over everything. WordPress is quite affordable and SEO-friendly.
Wix or Web.com. Unlike WordPress, both Wix and Web.com are easy to master, even for a person with zero blogging experience. But the number of blogging features and extensions available is much more modest on both.
Medium. The main advantage of Medium is that, unlike the majority of platforms, it is free. The downsides are the lack of blogging features. And you cannot choose the domain name, which is not ideal for a business.
Weebly. The free version of Weebly is not great, to be honest. The paid one is very straightforward and convenient for e-commerce, but it is not cheap.
Social media. Social media blogs are growing more popular by the day. In some industries (beauty, wellness, even clothing), Instagram is the best platform for a business blog.
Honorable mentions: Blogger, Squarespace, and WordPress.com.
Have a content plan
Few things are worse for a business than an all-over-the-place business blog. And it is sadly common. Some business owners and content creators seem to believe that the more diverse their content is, the more customers it will attract.
Well, this is not true. What draws potential customers to your business blog is their interest in a specific topic. If they start following you for career advice, they will likely leave if the blog suddenly switches to wellness content. Not to mention that they will hardly order career advice services from a business with a blog filled with irrelevant content.
To avoid this, have a clear content plan to know exactly what to post. Begin every month with planning entries and do not deviate from the plan unless something extraordinary happens.
Post consistently
One more rookie mistake for a business blog is the lack of consistency. Most people would like to know when they can expect a new post. And they are not happy if it does not come on the day they were hoping to read it.
Once again, a content plan is a great solution. Plan not only the content of the posts but also when they are posted. Also, try to stick to the same day(s) of the week and avoid changing the interval between back-to-back posts. If you start to post every day, keep going. If updates typically come thrice a week, stick to this schedule.
Interact with the audience
Followers love feeling that they matter. When they feel like they do, blog engagement grows, which is excellent for the business it promotes. So try to respond to the questions they ask, thank them for positive comments, and defend your business if there are any negative reviews.
Also, the questions and recommendations they offer in the comment section for the blog can help you with content optimization. You will see which posts cause the most resonance and lead to more business inquiries. If there is a certain type of content that never performs well, you will need to avoid posting it in the future.
Invest in SEO
Finally, never underestimate the power of SEO. First, set goals and track metrics. Core Web Vitals, the three core metrics for every website, should be the guiding lights of any blog. Core Web Vitals are loading (LCP), interactivity (FID), and visual stability (CLS), and they affect how high a blog appears on the search results list.
Also, do not forget about mobile SEO. More than one-half of all Internet users (and much more than one-half among younger generations) mostly browse on their smartphones. Make sure that the blog that promotes your business looks equally well and is equally easy to navigate on a mobile device. If in doubt, check Google's Mobile-Friendly Test.
Finally, do not shy away from influencers to maximize the number and quality of backlinks. Similarly to Core Web Vitals, they affect how high the blog appears on search engines.
So, is a business-promoting blog worth the hassle?
It sure is. If a blog is done well, the audience connects with the brand and is way more likely to actually buy what the blog is selling. But for this to happen, the blog needs to be done well. As discussed, some of the main things to consider are the quality and consistency of content, the blogging platform, follower engagement, and SEO.
You may also like: 7 Ways To Increase Traffic And Boost The Online Presence Of Your Blog
Image source: Shutterstock.com