Click here to get this post in PDF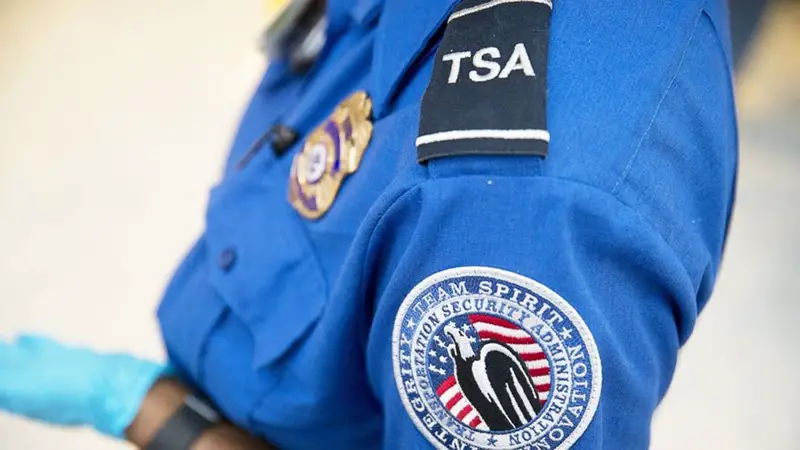 TSA is the Transportation Security Administration, an agency of the U.S. Department of Homeland Security. This administration was created after the attacks on 9/11 to protect the traveling public and the United States transportation systems. Although TSA is mostly known for protecting airports, the agency is also protecting public transportation including bridges, railways, roadways, and tunnels.
TSA screen passengers and baggage for illegal property, firearms, drugs, and anything that can harm travelers such as explosives while flying and traveling via airplane. TSA is responsible for the security of over 23,300 domestic and 2,600 international flights per day. There are currently about 50,000 transportation security officers ensuring safe flights and protecting travelers. TSA works closely with local law enforcement, canine teams, and Federal Air Marshalls that assist with screening passengers and supporting aviation security.
TSA needs to remain in constant contact with other agents and law enforcement. TSA screen more than 2 million passengers a day in airports across the U.S and over 750 million every year. In the events, a problem occurs, or conversations need to be had with other TSA employees, having the right communication is necessary. TSA is continuously communicating with air marshals, aviation security, law enforcement, and other TSA agents in various parts of an airport.
How can TSA agents improve their communication? In this article, we will explain ways that TSA agents use two-way radio accessories to effectively handle situations and communicate easier.
ICOM Whisper Quiet Contract
Before, communication between agents was loud and not secure. Information to other agents would be projected loudly across busy checkpoints. This way was not efficient and needed to be changed. In 2009, Icom America, a radio communication equipment manufacturer, was awarded the "whisper quiet" contract to TSA. By 2010, Icom provided TSA with 10,000 F50V radios to 240 airports across the nation.
These radios offered TSA the ability for paging capabilities, voice communication, and vibration notifications. These radios allowed TSA to communicate at a normal voice level that improves response time and securing information. Speaker Microphones were used alongside the radios to communicate information and allowing agents to respond faster. In addition to using ICOM radios during this time, TSA also relied on Motorola XTS radios and Motorola XTS radio accessories. 
Today, radios and radio accessories are still being used by TSA to communicate in airports.
BK Technologies Contract
In 2015, BK Technologies, or RELM, an American manufacturer of two-way radios, was awarded a contract to provide TSA with the KNG series radios. This contract was awarded by the Department of Homeland Security (DHS) and gave P25 radios to over 400 airports in the United States.
Today, BK Technologies radios like the KNG-P150, P400, and P800 are being used by TSA agents to communicate across departments to ensure the safety of Americans.
Radio Accessories Used by TSA
TSO, Transportation Security Officers, handle screenings, and operate X-ray machines for luggage. TSA states that an important part of being a TSO is the ability to communicate information effectively to others. These TSO's must have the right equipment that allows them to communicate in a fast-paced environment.
Accessories such as surveillance kits and speaker microphones are paired with radios to give agents a more secure and reliable communication. A speaker mic, like the BK KNG-P150 Speaker Microphone from Waveband Communications, lets agents easily communicate without the need to pick up the radio. This gives TSA the ability to communicate quickly and respond to other agents faster. The speaker microphone sits on the agent's shoulder giving agents a clearer and more soundly transmission than just using the radio.
Surveillance kits and receive only earpieces are used to enhance speaker microphones and radio use. In loud environments in crowded airports these accessories let agents hear communication right in their ear. Surveillance earpieces are also important for relaying covert information, so travelers are not able to hear what is being said. The receive-only earpieces plug directly into the radio or speaker microphone having all transmissions being heard through the acoustic tube.
TSA agents help protect travelers and ensuring their safety. The addition of radios helps all departments of TSA stay connected and well informed. Icom and BK Technologies, as well as radio accessories, assist agents with relaying critical communication. Agents need to quickly communicate to others in environments that are crowded, fast-paced in loud. Waveband Communications sells radio accessories for popular radios to many TSA agents in airports across the nation.
About the Author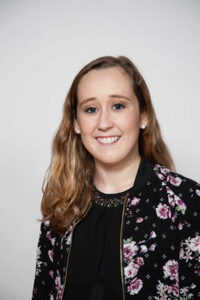 Taylor Thomas is the Marketing Specialist at Waveband Communications and First Source Wireless. She concentrates her writing for public safety industries covering a wide range of topics on critical communications. Taylor has attended numerous communications conferences including the International Wireless Conference, APCO Conference, and International Police Chiefs Conference.
You may also like: How Useful Radio Earpieces Are To Any Business Using Two Way Radios