Click here to get this post in PDF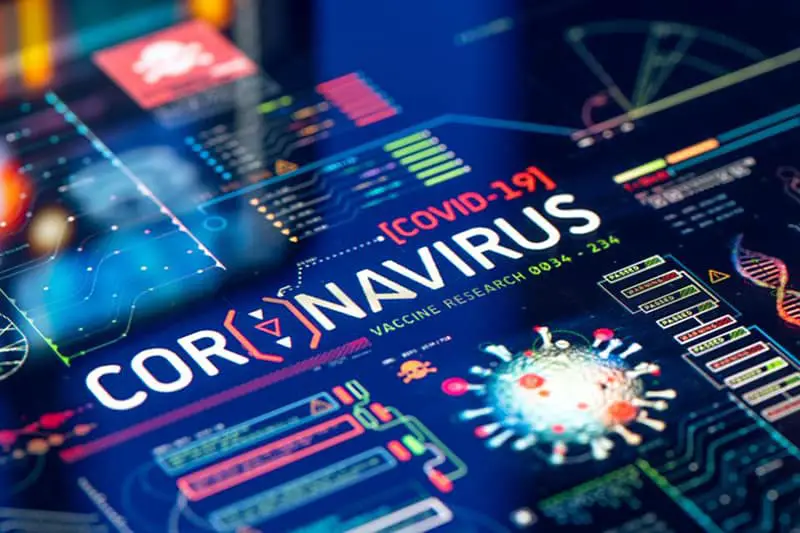 For the past six months, it's been a tough time for everybody. The economy is going down, people are scared to go out, and all the businesses have seen an inclination because of the pandemic. One of the main reasons for declination in business is the communication gap. 
Customers are facing a lot of issues with customer service, and this is affecting the business.  Although many organizations have adopted various ways to communicate with their clients, with staff members, and customers; there are still many who haven't been able to figure it out. 
From telemarketing to using social media platforms; companies are finding a stable and better way to bridge the communication gap. Whatever means of communication you choose, and it steers clear the communication problem for the organization. 
Here are a few tips that can help you in boosting your business even in an adverse situation using social media marketing strategies.
Whatever frequency you might think is necessary for you; there are chances that you should communicate even more frequently. There are many benefits of frequent communication. Firstly, it helps in bridging the gap of misunderstanding. Secondly, it reduces uncertainty and fear amongst the staff members ensuring that your message is circulated amongst them. Communication also plays an important role in improving the business because even if you think you are repeating the same thing over-and-over; your employees need to hear it from you so that they are certain about the information and rules. 
Due to the COVID situation, everyone is forced to stay at home, which is why they now spend more time on social media sites. So, you must find new posts or make videos to stay connected and keep them engaged. It is not just posting that can establish communication. You can simply go live or take an online session to interact with your clients, like or respond to their comments. Webinars and such interactive sessions can also keep them motivated and up-to-the-mark.
Communication has indeed been hampered in the pandemic situation, but if you try to establish a way to contact your employees; do not forget to ask for the feedback. It can be a feedback of the session or any other thing going on in their work life. But even in taking feedback, you will have to establish a safe channel. In many organizations, the employees feel that their feedback is not safe and can become another hot topic for people. Employees of your organization should be carefree and not fear retribution. 
The channels or mediums through which you will communicate with your employees, it should have a secured line. It should showcase to your employees that you are looking forward to their inputs and feedback. The employees should rest assured that they are always heard, and their opinion matters. Follow the hierarchy if necessary, but all levels of your organization should be reaching out to you through the HRs or directly. 
Knowing your Target Audience
Outside the organization, there are a lot of people who are connected to your business; they are your customers, you should have specific target audience criteria so you know them. If you wish to boost or increase your business amidst COVID-19, you should plan out things better and reach out to your potential target audience. Knowing your audience is very important; be it internal or external communication. Whatever message you have to spread, plan, and strategize on how to do it. 
While keeping the importance and use of the message, you also have to establish responsible communication with people to get a better response. Before responding to any message, you need to know and understand who you are responding to. Make sure you fulfill each and every needful item before sending out the message. Not just one person, but communicating professionally and responsibly is everyone's job. 
If you have a small-scale business, you might not get a better time than this to establish communication between your audience and the brand. Everyone is staying at their home that is saving a whole lot of time, and that is being utilized by scrolling through the internet and social media handles. 
If you need to hit big amidst the pandemic, you will have to be active on social media platforms; posting your ideas, promoting brand values, keeping your brand relevant through video intros or teasers, and other things online. In a time like this, you should spend more time and effort on brand awareness and get people to understand what you wish to do. This will improve and grow your social voice while giving you a better and stronger base. So it will be better to brainstorm and figure out a way with the help of which you will be able to cut down the voice of other brands with your inquisitive content. 
You just need to think smart and come up with content that can be published online on your social media handles. Make sure you have a complete strategy for your work and then implement it thoroughly. Think wisely and you will be able to come up with several ways by which you could handle things for your brands in a better way amongst your target audience. 
Conclusion
Keeping all these things in mind, we can probably determine the usefulness of an established communication. Therefore, it will be better if you collect your employees to sit with them over video-calls and come up with a strategy that can help your brand expand during this pandemic.
You may also like: Pros and Cons of Digital Meetings