Click here to get this post in PDF
Unlike desktops, laptops are designed for portability, which is handy to increase productivity by inching the workflow. Laptops are accompanied by various types and designs, and business laptops are one of them. Business laptops are mainly made in such a way as to perform optimum performance. 
These laptops are robust, durable, easy on the move, and capable enough to last through a long workday.  Business laptops also need to be prolonged work efficient, and highly functional to take on heavy workloads. Well, choosing a perfect laptop for business can be serious business which is never easy. 
Since hundreds of laptop models are available, it's tough to figure out the best one that will suit your needs. In that fact, we can help, and here we outlined this article with business laptop-related aspects, so buckle up to meet your needs.
Why need a special laptop for business: Business Vs. Consumer Laptops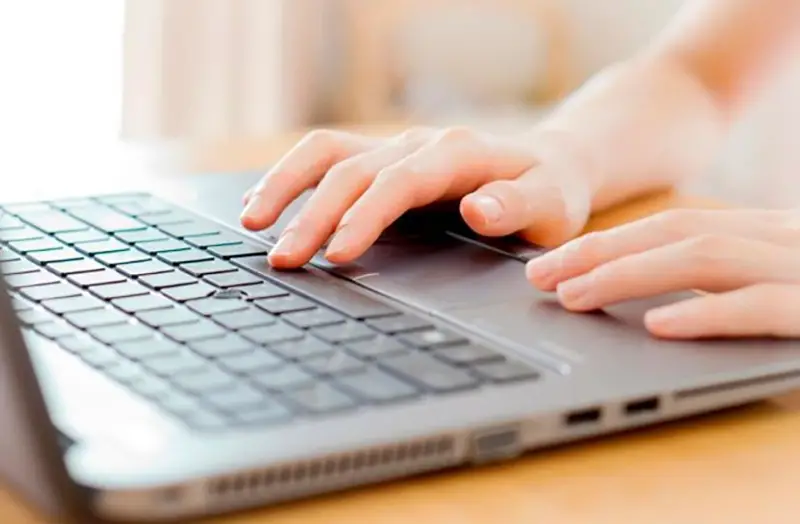 As you know, many kinds of laptops are available, including basic laptops, business laptops, gaming laptops, etc. All laptops come with different configurations, features, and processing power systems. A gaming laptop must have gaming-related features, and a basic laptop should have versatile features for many types of work. 
When it's about business, you must consider plenty of things before getting a laptop. Business or finance-related work requires a top-notch laptop to boost workflow and productivity as well.  The laptop also must need to be robust enough to endure a vast workload as well. Get a Special Laptop For Financial Work to get an interruption-free, fast, and smooth work experience. 
How to Choose the Best Laptop for Your Business
Only a businessman knows the importance of increasing productivity in their workspace. Nothing could be helpful than quality and suitable laptops to increase productivity and performance. High-end laptops are one of the must-have things for any business place to perform tasks like invoicing, analytics tracking, or even heavy workload.
You may have to perform tasks like video editing, graphic design, software development, virtual assistant, online consultation, and many more. Therefore, you have to consider plenty of things while choosing a laptop for your business. Here are some of the key factors that you must need to consider, have a look-
1. Operating System
The operating system or OS is the key function of any computer or laptop. There are many types of OS systems, including Windows, MacOS (for MacBook only), Chrome OS, and many more. All of them come with many types of features, and choosing the right one relies on personal preference. Here is a quick summary of each other- 
Windows: Windows is the most popular operating system with a bunch of advanced features. Here you'll find features like dual graphics chips to fingerprint readers. It also has a wide range of apps and also has client-based services like Origin, Steam. Windows is packed with tablet and desktop modes, Cortana digital, and a revamped start menu.
MacOS: MacOS is the primary OS of Apple Mac, and it will let you perform things that you cannot do through other OS. This operating system comes with more user-friendly features than windows. MacOS has features like FaceTime, messages, safari, notes, and also the universal control system. 
Chrome OS: Chrome OS is a Google-based operating system, which is a little different from other OS. It is largely a web-based OS that requires the internet to run. Chrome OS has features like- speedy boot-up, by default security, application menu and also supports both x86 and ARM architectures.
2. Specifications
Here are some specifications that you must look at while purchasing a laptop for your business. 
Processors: Processor or CPU is one of the key functions of any computer or laptop. It helps to run programs,  perform calculations and crucial actions. A laptop for business should have the latest Intel Core CPU generation or AMD processor models. 
The latest processor will ensure higher speed and maximum performance. If you want to use intel, you can go for Intel Core i9 and higher. Or for AMD processors, AMD Ryzen 4000 and Ryzen 5000.
Graphics: Graphics cards or GPU is also the vital unit of a laptop, and it helps to speed the rendering of images, videos, and graphics. The GPU also helps to boost the CPU speed and perform tasks efficiently. If you intend to use a laptop for business, you should pick a high-performance GPU. 
There are two types of GPU, including embedded and integrated graphics cards. You may need to run high-performance visual apps on your business laptop, and for that, an integrated GPU will be the better option.
RAM:  Random Access Memory or RAM is the vital component of any computer that can significantly impact the system's performance. It allows the apps to store and access data for a short period of time. RAM stores the currently running app's information for a short time to ensure quick access. 
More RAM means more efficiency; high RAM can affect the battery life. For office or business-related work, you can choose a laptop with at least 4GM RAM. However, 8GB RAM would be better if you don't want your computer to slow down during heavy work pressure. 
Storage: The storage system will work in two different ways for computers. It will either hinder or help to improve the operating performance. If you do not want any interoperation during working hours, choose a laptop with good storage. 
The storage system comes with 128 gigabytes to 2+ terabytes. Since you will use the laptop for business purposes, a laptop with 250- or 500-GB storage should be good enough. If you want to store a document, files, images, or videos, you can go for 1+ terabytes storage. To choose from a wide range of laptops, get in touch with theholytech.
3. Design 
A laptop with a compact design can significantly impact workflow. Design is just not about the outlook of a laptop; all visible parts are also part of the design. Here are some design components you need to consider while getting a laptop for business- 
Display: Try to get a laptop with a high-resolution display system. More pixels mean you'll be able to view things without any blurry and dull look. Choosing a laptop with a full HD screen and 1920 x 1080 screen resolution will be the best option for a business laptop. Or, if you don't have budget issues, you can also go for 2560×1600 for better visualization.
USB Ports: Laptops come with many ports, including USB A Port, USB C Ports, Ethernet Port, HDMI Ports, and Audio Jacks. Ports are the way to connect with the network and peripherals. A business laptop should have a USB-C port because it is very useful for speedy transferring files. On the other hand, a business laptop also needs an HDMI port to connect the laptop to an external display. 
Webcams: Webcam is another important component your laptop should have. Most modern and budget laptops come with built-in webcams. So, it will be easy for you to choose a laptop with a webcam. Some laptops have a webcam above the display, some beneath the display, and some come with pop-up cameras.
4. Weight & Size
Weight and size is another important thing you need to consider. Both of them can impact on increasing and at the same time diminishing the mobility. If you are getting a laptop for business, you should not buy a laptop that weighs more than 4 pounds. The 14-inch laptop comes with 3 to 4 pounds, 16-inch laptop – 4 to 5 pounds, and 17-inch laptop 6 pounds. For business purposes, a 15-inch size will be the better option.
5. Other Key Considerations
Here are other key aspects that you should consider while choosing a laptop for your business.
Battery Life: Battery life is an important thing you need to look at while purchasing a business laptop. It is a hardware body part that supplies power without plugging in the laptop. You Should choose a laptop with at least 6 to 8 hours of battery life. Choosing a laptop with 12 hours of battery life or more will be even better. 
Touch Screens: You know what would be a good laptop for business? It will be great if you choose a laptop that works as a 2-in-1 laptop. Therefore, you can use the laptop with a keyboard and without a keyboard as well. The fact is 2-in-1 laptops are more expensive than others. 
Durability: You need to choose a laptop with super durability so that the heavy workload will not affect its lifespan. Choose a laptop made of carbon alloy or magnesium. Also, check that the hinges attached to the laptop are made of metal instead of plastic.
Final Thought
Laptops are the most important things that require special attention while getting one for business. Business laptops must be compact enough to carry and versatile enough to perform plenty of types of work. Although many people think it's tough to choose a laptop for business, now you know it's not that difficult.
We've shown you how to choose the best laptop for your corporation and what you need to consider. Besides, the fact we have mentioned above, you also need to consider your personal preference as well. We hope you've enjoyed this laptop buying guide, if you still have any curiosity, let us know through comments.
You may also like: Best Laptop for Financial Modeling in 2021 [Top 7 Picks]