Click here to get this post in PDF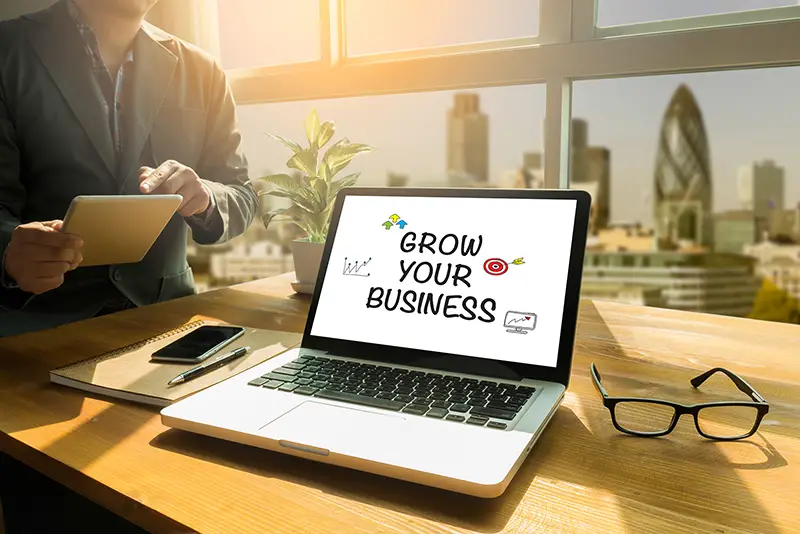 There is no denying that the online world presents a huge number of opportunities for businesses, no matter what industry they currently operate in. It does not matter whether you sell healthy snacks, clothing, offer digital services, or provide advice in the form of life coaching, the online world presents huge possibilities, and you need to make sure that you take advantage of them. However, the trouble is that there are millions of businesses all over the world that are vying for space online so that they can stand out from the crowd as well and reach more customers.
So, the question becomes, how do you stand out from the competition and grow your presence online? Below, we will take you through some of the beginner steps you can take if you are struggling to make some traction online at the moment.
The first thing you need to do is educate yourself on search engine optimisation. SEO is imperative when building your business because this is how you will make sure that your business climbs up the Google search engine result pages and reaches more people online. There are several different strategies that you can use when it comes to developing your search engine presence. This includes the likes of link Building and content optimisation. There is no right or wrong approach, and there was certainly no quick fix when it comes to building your online presence.
The importance of building you're presence organically cannot be underestimated. This is where a lot of businesses go wrong, and they live to regret it. There are a number of different companies that will promise to get you to the top of Google within a matter of days. This is a promise that they simply cannot fulfil by using genuine techniques. Many of these businesses use black hat techniques which basically cheat the search engines to get to the top of the Google search engine result pages. They use techniques that have been found by google.com. for example, keyword stuffing or incorporating keywords in white text so that viewers cannot see them. They use the sort of techniques that may deliver quick results. They won't last very long; the only outcome is that Google will penalise your website, and you will find yourself dropping down the search engine result pages very quickly.
In many cases, we have seen that companies have had their websites removed from the Google search engine result pages altogether because of breaking the terms and conditions. This is the last thing that anyone wants, and it can be very difficult to come back from, so it is simply not worth taking the risk. Instead, you need to focus on building your brand organically so that you can climb the search engine result pages in a natural manner.
Businesses should also focus on building their Google my business profile. Google my business is a great way of getting your company out there in front of others when they do local searches online. Local searches are not only crucial for small businesses. They are also critical for big businesses that have a regional presence or want to target a specific market. Therefore, you should make sure that your Google my business profile is accurate and also needs to be consistent. You must ensure that your contact details are consistent across all areas of your online presence. You also need to make sure that you fill out your Google my business profile carefully so that you have the best chance of featuring in the coveted spots whenever someone does a local search on Google. You can get help with your Google My Business profile from experts if you are unsure how to optimise yours effectively.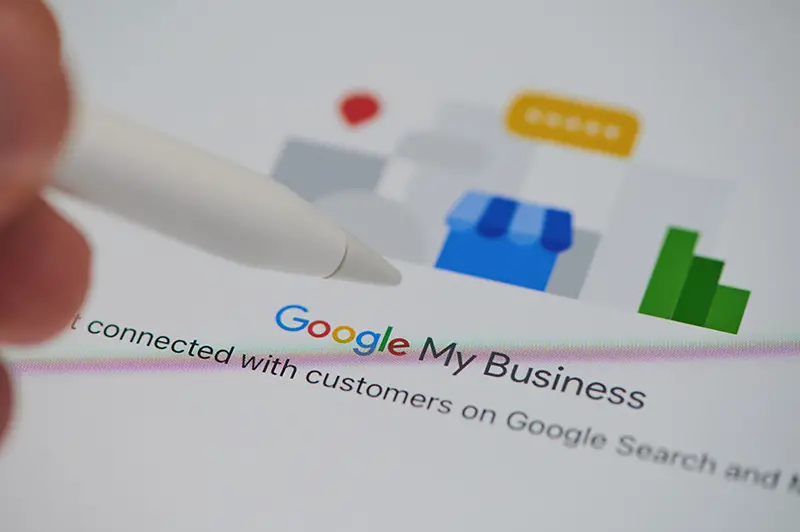 There is no denying that content plays an incredibly important role when it comes to a business's online presence today. Content is vital in optimising your online presence while also showing that your business is the authority in the industry. If you have a blog filled with unique and interesting content that people will not be able to find anywhere else, this helps to build trust and shows that you know what you are talking about. The outcome is that people will come to your website when they want expert information about the topic in question. You were also indirectly marketing to people. You give them the education and information they need to make the best purchasing decisions. The aim is that the purchasing decisions they make involve your website and business. It is not only about publishing content on your website but also about having an effective guest blogging policy.
This is an approach known as blogger outreach and what it means is that you will be posting other pieces of content around the web which will have a link back to your own website. This is important because links effectively act as Google getting a big thumbs up from other businesses and brands about your own website. This helps to build your authority and profile in the eyes of Google, and it will naturally result in you moving up to search engine result pages. However, it is essential to recognise that this will only happen if there are limits to posting back to your website from high authority websites related to your business. For example, if you own a cake shop, Caldmore, and there is a link pointing back to your website from my car blog, then this will do nothing to improve your search and generating. The only thing that is likely to do is to decrease your writing because of a lack of relevance and the fact that the website that is linking to your own is spamming and is not of high quality.
Aside from this, when we talk about building your online presence, we need to speak about social media. Social media is imperative for all brands and businesses today because it enables you to reach a huge number of people all around the world. Social media also allows you to build closer relationships and create a loyal following on the different platforms. The trouble is that a lot of businesses do not know how to use social media effectively, and so they are not seeing the Big results and benefits that they could gain by having an effective social media presence. One of the first things you need to do is decide what social media accounts you will target. There are so many social media platforms today, and it is simply impossible to have an effective presence on every one of them. So you need to think about where your demographic is and where it would make sense for you to prioritise in terms of social media.
Once you have decided on the social media platforms that you will target, you must make sure that you post consistently. People will not follow you if your post schedule is erratic. This means you need to post around a set number of times every week so that people know what to expect from your business and brand. It also needs to ensure that you have a consistent voice across your social media accounts. This is why it can often make sense to have one post and who was in charge of your social media so that the personality is consistent and that people feel like they are getting to a friend rather than dealing with the face of this company. The worst thing that you can do is get into an argument with people online about your business. While it can be incredibly frustrating to view negative feedback, the best thing you can do is message the person kindly and try to resolve the problem.
Even if you cannot resolve the issue, the mere fact that you have handled that well will show your business in a positive light. However, arguing with customers is never a good approach, and you must remember that once you publish something on the internet, it is always there, even if you press the delete button. As you can see, a lot needs to be considered when it comes to marketing your business online and getting more exposure. We hope that the tips and suggestions we have provided you within this blog post will help you improve your presence so that you can gain more results from your online brand. 
You may also like: How To Build A Strong Online Presence
Image source: Shutterstock.com