Click here to get this post in PDF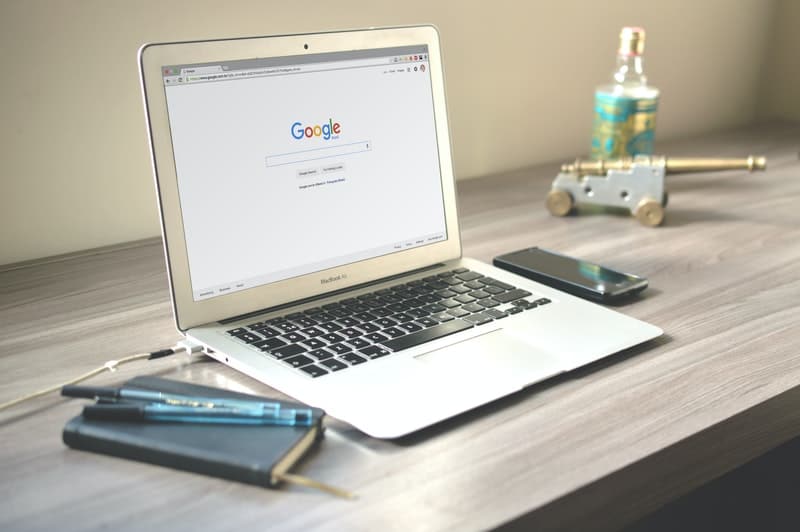 The most important thing for a small business in this cutthroat world is to build an identity. There are so many delicate elements interlinked with small companies that making sure that their brand reaches out to people can be tricky. Undoubtedly, all industry giants began as smaller ones, so there is a silver lining here. Even if you have limited budgets for branding your market offering, it can still go a long way.
Regardless of their nature and size, companies should concentrate on building a brand that is both unique and memorable for the customers. Something that stands out and resonates with the people. If you brand the right way, there will be long-run benefits in terms of awareness and loyalty.
Below are some tactics for a small business striving to build a brand identity.
Find Your Target Audience
Many small businesses often do not put enough effort into figuring out who they are reaching out to, as in targeting. Once you know your target audience's exact age bracket and dimensions, you can use specific branding techniques for them. Initially, try to answer the simple questions of who will buy your product? Who will it attract? Understanding your customers is the key here. Penetrate your customer's mind to know their preferences and dislikes; then, you can work on instilling your identity within them. It would help if you defined your brand to your target audience, which you can achieve when you have fully comprehended what they prefer. Get to know your target audience thoroughly.  
Creative Branding Strategy
If you are a small business, then creating an effective branding strategy is very important. Try to make fun assets that will engage your customers. For instance, you could always opt for some exquisite Printed Waterbottles as branding assets for your business. Always remember when choosing and deciding in between things for branding, make sure whatever you pick is both consistent and creative at the same time. Sometimes, your logo is not in tandem with the item you have selected for branding. Always go for more straightforward and broader options, like t-shirts, key chains, and so forth. Something that can be used daily by your customers is going to create a powerful brand identity.
Social Media Is Your Friend
The world today is all about social media. How active and present you are on it can both make and break your brand. It is a great tactic to make sure that your small business's brand identity is getting built the right way. Make your brand known on all necessary platforms that include: Facebook, Twitter, and Instagram. These platforms have immense power when it comes to brand awareness. These are tools that can reach the masses and without cutting huge costs into your marketing budgets. It is viable to hire a social media specialist and let them do the magic. The correct social media branding could be the big break that you wanted for your business. Many small businesses have gained popularity and widespread recognition. For example, the tremendous social media sensation Huda Kattan built a beauty brand empire from social media. Use it the right way, and you will see the advantages.  
Introduce Customer Ambassadorships
A strong brand is one that consumers can resonate with easily. A practical option for small businesses to develop awareness and loyalty to build brand identity is by making their customers ambassadors. Engaging them to support brand consolidation can produce quicker and more significant outcomes. You can do that by encouraging them to post reviews and stay connected with the brand. If your customer feels more connected to the brand, there is a high chance that they will develop strong brand loyalty, which will build the identity further. Strategies like asking your customers for feedback and appointing a spokesperson from within them to represent the brand will go a long way. They could tweet, snap, or post about it online, making them an automatic ambassador of your brand, reflecting favorably on your business image. Furthermore, it will also convey a positive word of mouth for your brand and offerings.
Partner With Others
If you are a small business, then gaining awareness can be slightly problematic. A great way to reach out is by partnering with others. It is a viable strategy to reach out to broader audiences and tap into the masses. This way, you can even offer exclusive offers that can be great for both businesses. With it, you can offer great perks and benefits for being your customer. It will help you in going even further on the brand loyalty scale. You could partner with like-minded organizations and offer discounts, which are a great incentive and attract more customers in massive amounts. Find out what, in particular, what your customer values and then make sure that you find an affiliate partner.
Focus On The Experience
The main factor that will truly work in favor of building your business's brand identity is focusing on the experience. Your primary focus should always be on keeping your service up to par rather than on the sales. When you work on your business's combined effort in making sure that the customer experience is enhanced supremely, you automatically are operating towards creating a strong identity. People will associate your brand with these attributes, which is a massive advantage in every way. When you give the customers a sense of security that they will always be the center of attention, your business is bound to garner more awareness and loyalty. This relationship-building might not seem as crucial at the start, but this can set the basis for everything you plan to do with your business.
Conclusion
Building an identity for your small business is a gradual process. It will take time, so be patient about it. For companies, satisfying customers while also maintaining the ethics of the business is the real challenge. If you can strike a balance between them, your brand will be bound to get an identity so strong that it could propel you forward instantly.
You may also like: Crafting a Brand Identity – Pillars for Success
Image source: Pexels.com